Class 4A - Week 7 - 2014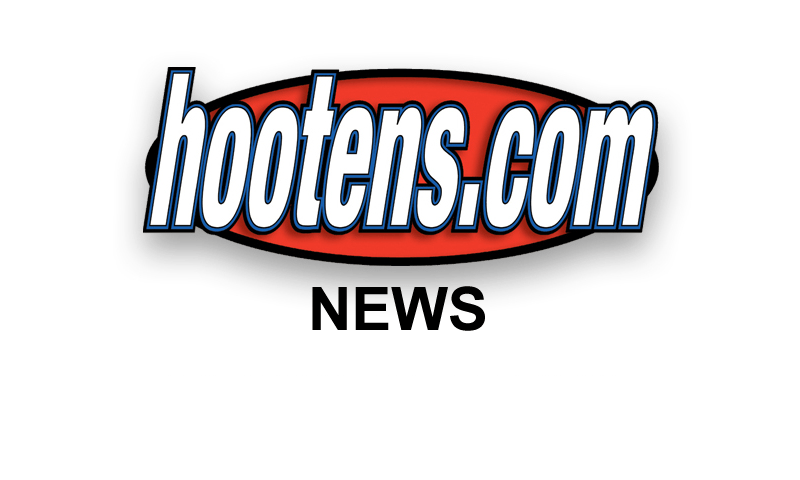 Hootens.com Rankings
Class 4A, Week 7, 2014
Copyright Hooten Publishing, Inc.

1. Warren (4-2)
2. Dollarway (5-1)
3. Dardanelle (6-0)
4. Hamburg (5-1)
5. Arkadelphia (5-1)
6. Nashville (5-1)
7. Fountain Lake (5-1)
8. Mena (6-0)
9. Gosnell (5-0-1)
10. Pottsville (4-2)
11. Star City (4-2)
12. Pocahontas (6-0)
13. Newport (4-2)
14. Shiloh Christian (4-2)
15. Malvern (4-2)
16. Prairie Grove (3-2)
17. Pea Ridge (6-0)
18. Clinton (4-2)
19. Pulaski Robinson (5-1)
20. Dover (5-1)
21. Highland (4-2)
22. West Helena (3-3)
23. Heber Springs (4-2)
24. CAC (4-2)
25. Stuttgart (3-3)
26. Gravette (3-3)
27. Crossett (4-2)
28. Lonoke (2-4)
29. Ozark (2-4)
30. Cave City (3-3)
31. Monticello (3-3)
32. Jonesboro Westside (3-3)
33. Bauxite (3-3)
34. Gentry (2-4)
35. Ashdown (2-4)
36. Subiaco Academy (2-4)
37. Huntsville (2-4)
38. Dumas (1-5)
39. DeWitt (1-5)
40. Arkansas Baptist (1-5)
41. Riverview (2-4)
42. Lincoln (2-4)
43. Brookland (2-4)
44. Berryville (2-4)
45. Harrisburg (1-5)
46. Trumann (1-5)
47. Southside Batesville (0-6)
48. Waldron (0-6)

HOOTENS.COM GAME OF THE WEEK
No. 9 Gosnell at No. 21 Highland
This could decide the 3-4A title, although undefeated Pocahontas plays Gosnell and Highland the next two weeks. Gosnell's only blemish this fall was a 29-29 tie with Class 3A Rivercrest Week 3. The Pirates have battled injuries this fall. Junior running back/linebacker Carlos Blackman didn't play Week 2, played four plays against Rivercrest and didn't return until last week's 40-6 win over Trumann. Blackman carried three times against Trumann, rushing for a pair of touchdowns. Blackman has scored eight TDs this fall. Senior quarterback Dwight Griffin broke his hand against Rivercrest and missed a game, while defensive tackles Braxton Cross and Dequez Murphy missed the past two games with injuries. Senior Tiberius Real (more than 600 yards rushing) filled in at running back the past month and excels as a cover cornerback, while junior Brian Anderson (more than 300 yards rushing) logs some carries and makes plays at strong safety. "Our secondary will be key," Gosnell coach Gary Moody says. "Highland is the best offensive team we've seen this year because they can do so many things."

Highland has won four straight since losing its opening two games to Midland (Texas) Christian and Clinton by a combined 105-34. The Rebels moved Arkansas State commit Avery Johnson to running back Week 3. Johnson has ran 54 times for 515 yards and nine TDs this fall, and has 380 yards receiving and four scores. Senior Deion Stewart, an Arkansas commit, has 26 catches for 613 yards and eight TDs, and he's rushed for 164 yards. Junior QB Reid Maag completes 55 of 106 passes (52 percent) for 1,068 yards and 14 TDs and he's rushed for 234 yards and five scores. "The best two games of his career were the past two," Highland coach Spencer Hill says. Senior linebacker Garrett Hussong leads the Rebels with 86 stops. Watch highlights of Highland's Week 2 against Clinton here.

TV SHOW
Hooten's Arkansas Football TV show airs 10::30 a.m. Saturdays this fall on KATV 7 (ABC-Little Rock) and at 8:30 a.m. KXNW (Ch. 34 Fort Smith/Fayetteville). The show features the state's top recruiting prospects.

LAST WEEK
Hootens.com correctly predicted 20 of 24 games (83 percent) last week, nailing the point spread of Crossett by seven points over DeWitt. For the season, HAFR has correctly predicted 173 of 206 games (84 percent).

WEEK 7 PREDICTIONS (favored team in ALL CAPS followed by point spread)
1-4A
GRAVETTE (24) at Berryville: Berryville failed to score in the second half of last week's 16-14 setback to Lincoln. Gravette's Cedric Duarte has 156 carries for 1,102 yards and 15 TDS this fall, while senior linebacker Michael Olvera has 72 tackles.
Gentry at SHILOH CHRISTIAN (21): Shiloh Christian controls its playoff destiny after last week's seven-point win over Prairie Grove. Senior Adler Goode caught five passes for 130 yards, including the game-winner from 53 yards out. Gentry's Jon Brown plunged 1 yard for the winning TD last week against Huntsville. Watch highlights of Shiloh Christian's Hootens.com Kickoff Week against Charleston here.
Lincoln at HUNTSVILLE (4): Huntsville surrendered the winning TD last week to Gentry in the fourth quarter. Eagle senior Christian Cain ran for 158 yards and a score against Gentry. Lincoln jumped on Berryville early last week and won 16-14.
Watch highlights of Lincoln's Hootens.com Kickoff Week loss to Class 5A HS Lakeside here.
Pea Ridge at PRAIRIE GROVE (2): This game helps determine the 1-4A champ. Undefeated Pea Ridge winning on the ground (senior Shane Ivy ran for two TDs last week) and through the air (Nick Hardy caught five passes for 92 yards and a TD last week). Shiloh Christian snapped Prairie Grove's 16-game conference win streak a week ago.

2-4A
CAC (18) at Southside Batesville: CAC scored on the second play of last week's 36-15 loss against Heber Springs (57-yard TD pass from Noah Evans to Josh Johnson), but they didn't score against until the final two minutes. Winless Southside Batesville gives up 37 points a game.
NEWPORT (2) at Heber Springs: These teams have split the past four meetings, with Newport winning two straight by a combined 75-24. The Greyhounds rallied with 22 unanswered points at Stuttgart last week (22-21 win). Senior safety Keith Worsham sealed the victory with an interception at the 3-yard line with less than three minutes left. Heber Springs senior Chandler Marquardt ran 24 times for 200 yards and two TDs, and caught a TD pass in last week's 21-point win at CAC. Watch highlights of Newport's Week 3 game at Sylvan Hills here.
WEST HELENA (4) at Lonoke: Lonoke looks to build momentum after last week's 34-point win over Southside Batesville. But the Jackrabbits' two wins this fall are against teams with a combined record of 1-11. West Helena QB Keith Hayes has seven TDs the past two weeks (four passing, three rushing). Watch highlights of Lonoke's Week 1 loss to Star City here.
STUTTGART (21) at Riverview: Stuttgart must recover, both emotionally and mentally, after blowing a 21-0 homecoming advantage against Newport. Riverview scored 26 points in three quarters at West Helena last week (game was halted by weather with 11 minutes left).

3-4A
Brookland at JONESBORO WESTSIDE (13): Jonesboro Westside committed four turnovers in last week's seven-point loss to Cave City. Brookland senior QB Drake Rainwater has passed for 333 yards and four TDs and ran 74 times for a team-high 424 yards and eight TDs this fall. Watch highlights of Jonesboro Westside's Week 3 against Cross County here.
Cave City at POCAHONTAS (18): Cave City shocked the 3-4A with last week's seven-point win over Jonesboro Westside. Undefeated Pocahontas gives up 12.5 points weekly.
GOSNELL (1) at Highland: Hootens.com Class 4A Game of the Week.
HARRISBURG (2) at Trumann: Just 19 miles separate these schools, but it's their first meeting since Trumann won 22-20 in overtime in 2005. Harrisburg averages 24 ppg, while Trumann averages 12 points a game.

4-4A
Subiaco Academy at ARKANSAS BAPTIST (1): Subiaco Academy surrendered more than 500 yards in last week's 40-point loss to Subiaco Academy. Arkansas Baptist's game with Dardanelle was ruled official with 1:54 remaining in the first quarter. The Eagles gained 15 yards on 11 plays, but turned the ball over three times. Junior receiver Ryan Fielder broke his leg and will miss the rest of the season.
Watch highlights of Arkansas Baptist's Week 6 loss to Dardanelle here.
Pulaski Robinson at CLINTON (2): Clinton's D shutout Dover (36 ppg) last week, and Dover beat Pulaski Robinson by a TD two weeks ago. Pulaski Robinson junior T.J. Hammonds had 372 yards and five TDs on just nine touches last week against Subiaco Academy. Watch highlights of Clinton's Week 5 loss at Dardanelle here and Robinson's Week 1 win over Bauxite here.
Ozark at DARDANELLE (35): Dardanelle led Arkansas Baptist 21-0 in the first quarter last week when weather forced the cancellation of the game. Sand Lizard T.J. Tucker ran for two TDs at Arkansas Baptist.
POTTSVILLE (16) at Dover: Pottsville averages 33 points weekly. The Apaches shutout Ozark 32-0 last week. Dover failed to score at Clinton last week, the first time the Pirates were shut out since Week 8 last season.

7-4A
Mena at ARKADELPHIA (6): This is the first meeting between these teams since the first round of the 2012 playoffs when fifth-seeded Mena knocked off No. 1 seed Arkadelphia 42-29. Mena pulled away from Bauxite last week with three defensive TDs. The Bearcats have scored four defensive TDs the past two weeks. Four Mena receivers have at least 20 catches and a TD this fall, and senior QB Sage Kesterson has passed for more than 1,500 yards, 15 TDs and just three interceptions. Arkadelphia junior QB Jeff Blake had 312 total yards and four TDs, including the game-winner in the second overtime, last week at Fountain Lake. "Arkadelphia has the best defensive line we've faced this year," Mena coach Tim Harper says. Watch highlights of Mena's homecoming win over Bauxite here.
NASHVILLE (21) at Ashdown: This is the 65th meeting between these teams. Nashville has won 47 times in the series, but Ashdown eked out a 10-6 decision a year ago. Scrapper junior QB Leonard Snell completes 59 percent of his passes for 911 yards and 17 TDs, and he's thrown just four interceptions. Ashdown probably needs to win three of its final four games to make the playoffs after losing to Mena, Bauxite and Malvern by a combined 110-54 the past three weeks. Watch highlights of Nashville's Week 5 loss at Fountain Lake here.
FOUNTAIN LAKE (25) at Bauxite: Fountain Lake at least shares the conference championship if it wins out. The Cobras gave up almost 500 yards in last week's 48-42 double overtime loss to Arkadelphia. Bauxite's Ben Madison returned a kickoff for a TD in the first quarter at Mena last week. He's scored TDs this year by rushing the ball, kickoff returns, punt returns and interception returns. Watch highlights of Fountain Lake's Week 5 win over Nashville here and Bauxite's Week 6 loss at Mena here.
MALVERN (35) at Waldron: Waldron has lost 29 straight games. Malvern still controls its playoff destiny with games against Fountain Lake, Nashville and Arkadelphia in the next month. Watch highlights of Malvern's Week 2 loss at Class 6A Lake Hamilton here.

8-4A
Monticello at CROSSETT (2): Crossett has won its past two games over DeWitt and Dumas by a touchdown each. Eagle junior Hunter Welch ran for two TDs in last week's 27-20 win over DeWitt. Monticello sophomore QB Jeff Carmichael threw a 40-yard TD pass last week at Dollarway.
WARREN (35) at DeWitt: Top-ranked Warren found its offensive identity the past two games. Senior QB Justin Gorman threw five first-half TDs in last week's 47-point win over Dumas. Senior playmaker Jaylon Marshall caught three TDs and returned a punt for another. DeWitt pushed Crossett last week (27-20 loss). Watch highlights of Warren's Week 5 win over Star City here and Dewitt's Hootens.com Kickoff Week loss to Class 3A Episcopal Collegiate here.
Hamburg at DOLLARWAY (1): It's homecoming in Dollarway. Hamburg is 3-0 in homecoming games this season. Like this conference's marquee game each week, this could easily be the Class 4A Game of the Week. Hamburg senior QB Tramon Savage ran for 160 yards and two TDs and threw for a score in last week's 37-20 win at Star City. Dollarway senior Keyshawn Williams has rushed for 961 yards and 13 TDs this fall, while senior receiver/cornerback Henri Murphy (4.35 speed) has three interceptions. Watch highlights of Hamburg's Week 6 win over Star City here.
STAR CITY (24) at Dumas: Star City must rebound after consecutive losses to Warren and Hamburg. The Bulldogs were within 27-20 of Hamburg with six minutes left last week, but lost by 17 points. Senior Dajunn Harris has rushed for more than 800 yards this year. Dumas gave up six TDs in the first half of last week's 49-2 loss at Warren. Watch highlights of Star City's Week 6 loss to Hamburg here and Dumas's Week 1 loss at Mayflower here.