Class 3A - Week 7 - 2014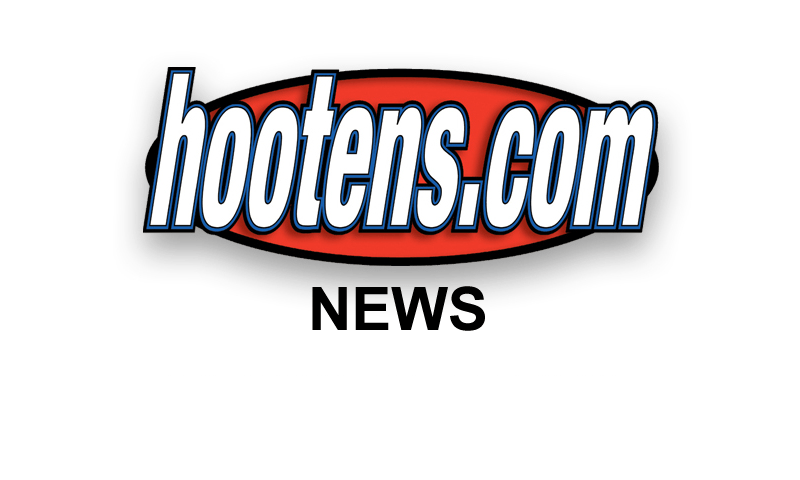 Hootens.com Rankings
Class 3A, Week 7, 2014
Copyright Hooten Publishing, Inc.

1. Charleston (6-0)
2. Booneville (5-1)
3. Prescott (6-0)
4. Lamar (5-1)
5. Harding Academy (4-2)
6. Smackover (5-1)
7. Episcopal Collegiate (5-1)
8. Hoxie (6-0)
9. McGehee (4-2)
10. Mayflower (4-2)
11. Bald Knob (6-0)
12. West Fork (5-1)
13. Fordyce (3-3)
14. Lavaca (5-1)
15. Paris (3-3)
16. Barton (4-2)
17. Rivercrest (2-3-1)
18. Melbourne (5-1)
19. B. Harmony Grove (5-1)
20. Danville (2-4)
21. Fouke (3-3)
22. C. Harmony Grove (1-5)
23. Mansfield (2-4)
24. Mountain View (5-1)
25. Elkins (2-4)
26. Greenland (4-2)
27. Green Forest (3-3)
28. Two Rivers (2-4)
29. Osceola (3-3)
30. Corning (1-5)
31. Bismarck (3-3)
32. Glen Rose (1-5)
33. Jessieville (2-4)
34. Marianna (3-3)
35. Atkins (1-5)
36. Centerpoint (1-5)
37. Piggott (2-3)
38. Lake Village (1-5)
39. Rose Bud (2-4)
40. Cedarville (1-5)
41. Marshall (0-5-1)
42. Yellville-Summit (1-5)
43. Manila (1-5)
44. Cedar Ridge (2-4)
45. Perryville (0-6)
46. Genoa Central (0-5-1)
47. Horatio (0-6)
48. Drew Central (0-6)

HOOTENS.COM GAME OF THE WEEK
No. 10 Mayflower at No. 11 Bald Knob
Mayflower has won three in a row since back-to-back losses to Class 4A members Gravette (3-3) and Dover (5-1). The Eagles average 435 yards and 44 points weekly this year. Veteran quarterback Adam Dycus, one of 18 seniors, has completed 113 of 168 passes (67 percent) for 1,590 yards and 19 touchdowns with five interceptions. Dycus has passed for 10,535 yards in his career, fifth-most in state history. Senior Drew Duncan leads Mayflower with 41 catches for 563 yards and four TDs. Senior Josh Woodham has caught 38 passes for 525 yards and 10 scores. Senior running back Justin Bailey paces the Eagles with 95 carries for 818 yards (8.6 yards per carry) and 13 TDs. Last week, Bailey ran 30 times for 286 yards and five TDs and caught two TD passes in a 56-39 win over Barton. Senior Austin Grundy (5-11, 210) leads up front on both sides at center and defensive end, playing every snap with solid fundamentals. "We've got our hands full," Bald Knob coach Randy Johnston says. "Their overall team speed is impressive."
Bald Knob's off to its best start since 2009 when it won a school-record 13 games, reaching the Class 4A semifinals. The confident Bulldogs have climbed 17 spots in the hootens.com rankings since debuting at No. 28. But this will be Bald Knob's first test of the year. Senior QB Grant Glaze has generated more than 1,200 total yards, including 279 in a 52-6 win over Southside Batesville Week 2. Sophomore RB DeShawn Gulledge ran 11 times for 133 yards and two TDs in last week's 21-0 weather-shortened win over Atkins. Gulledge leads Bald Knob with 50 carries for 518 yards (10.4 ypc) and eight TDs. Senior John Smith returned a punt 85 yards for a TD in a 21-13 win at Des Arc in the opener. Senior strong safety Tristan Falwell made several timely tackles in a 7-0 win at Riverview a month ago, while junior LB Jacob Gilmore recorded 14 tackles (five for loss). "They've got some weapons," Mayflower coach Todd Langrell says. "(Glaze) is a great runner and (Gulledge) can make a big play real quick if you don't tackle him."
Key matchup: Mayflower's defensive line against Bald Knob's offensive line. Bald Knob, which lacks depth on the OL, will try to establish its run game to control the clock and limit Mayflower's possessions. Mayflower rotates seven defensive linemen, including senior tackle Jeffrey Wilson (6-7, 255). Bald Knob senior center Hunter Davidson (5-9, 195) leads the Bulldogs up front. Watch highlights of Mayflower's Week 6 win over Barton here.

HOOTENS TV SHOW
Hooten's Arkansas Football airs 10:30 a.m. on KATV 7 (ABC-Little Rock) and 8:30 a.m. on KXNW (Ch. 34 Fort Smith/Fayetteville) Saturdays this fall. The show features the state's top recruiting prospects.

LAST WEEK
Hootens.com picked 19 of 24 winners (79 percent) in Week 6. For the season, hootens.com has correctly predicted 162 of 203 games (80 percent).

WEEK 7 PREDICTIONS (favored team in CAPS followed by point spread)
1-3A
ELKINS (6) at Cedarville: Elkins has defeated Yellville-Summit (26-6) and Marshall (27-6) for its two wins. Cedarville allows 37 ppg in league play.
Green Forest at MOUNTAIN VIEW (2): Playoff positioning on the line. Defending league champ Green Forest has beaten bottom-dwellers Marshall (41-14), Cedarville (44-28) and Yellville-Summit (33-8) the past three weeks. The Tigers average 374 yards rushing per game in league play. Junior HB Carl Roberts paces Green Forest this year with 112 carries for 617 yards (5.5 ypc) and nine TDs. Sophomore QB Cory Bryant has rushed 62 times for 564 yards (9.1 ypc) and nine scores. Mountain View has defeated Elkins (30-26) and Greenland (24-14) after a 30-8 loss at league favorite West Fork Week 4. Senior QB Dakota Davis and junior TB Josh Burns (1,167 yards) power the Yellowjacket offense.
GREENLAND (22) at Marshall: Greenland beat Marshall 34-0 last year.
WEST FORK (29) at Yellville-Summit: West Fork cruising through the 1-3A, while Yellville-Summit struggling to climb out of the bottom (10-game losing streak in league play).

2-3A
BARTON (8) at Atkins: Barton gave up 540 total yards in last week's 56-39 loss at Mayflower. Atkins has lost seven of its past 10 games. Watch highlights of Barton's Week 6 against Mayflower here.
MAYFLOWER (7) at Bald Knob: See Hootens.com Game of the Week.
Marianna at HARDING ACADEMY (36): League newcomer Marianna chasing its first playoff berth since 2010 after back-to-back wins over Atkins and Rose Bud. The Trojans will have to wait another week to secure their spot. Harding Academy has won 41 consecutive conference games.
ROSE BUD (1) at Perryville: Both teams looking for their first league victory. Rose Bud has dropped four in a row since beating Quitman (30-25) and Marshall (24-20) to start the year. Senior FB Caleb Ferren has rushed for more than 600 yards this season. Senior safety Sam McGrand and senior Wyatt Way lead on defense. Perryville has lost nine straight games since beating Rose Bud 34-21 a year ago. The Mustangs have three seniors on their roster and start several sophomores who went 7-1-1 in junior high last fall.

3-3A
CORNING (12) at Cedar Ridge: Corning (0-3 in league play) keeps its playoff hopes alive. Cedar Ridge has lost to Manila and Piggott the past two weeks by a combined 18 points.
Osceola at HOXIE (35): Hoxie has won 14 straight conference games, including last year's 55-20 victory at Osceola. The Mustangs mercy-ruled Rivercrest before halftime last week in a 49-14 win. Watch highlights of Hoxie's Week 4 against Cedar Ridge here.
Manila at RIVERCREST (30): Rivercrest held Manila to 112 yards in last year's 44-6 win.
MELBOURNE (20) at Piggott: Melbourne averages 402 yards and 36 points weekly. Senior RB Dalton Romero paces the Bearkatz this year with 110 carries for 1,003 yards (9.1 ypc) and 15 TDs. Piggott edged newcomer Cedar Ridge 30-22 last week in sloppy conditions. Two Piggott TDs were negated by penalties.

4-3A
BOONEVILLE (21) at Paris: Booneville blasted Lamar 36-12 last week, rushing for 318 yards. Senior HB Matt Berry ran 12 times for 161 yards and three TDs. Senior FB Bryson May ran 20 times for 118 yards and two scores. Paris fell to Lavaca 17-7 with several starters out.
Lamar at CHARLESTON (17): Lamar lost to Booneville 36-12 last week. A year ago, Lamar recorded five sacks, seven QB hurries, intercepted three passes and held Charleston to 2.8 yards per carry in a 31-6 loss. Charleston has won 21 games in a row. Senior QB Ty Storey (1,719 yards and 22 TDs this year) on pace to become the third player in state history to pass for more than 11,000 career yards. Four of Charleston's top five tacklers are seniors, including LB Colton Posky (43 tackles). The Tigers carry a plus-12 turnover margin. Watch highlights of Lamar's Week 5 against Mansfield here and Charleston's Hootens.com Kickoff game against Shiloh Christian here.
LAVACA (13) at Danville: Lavaca beat Paris 17-7 last week, ending a four-game skid in the series. The Golden Arrows held Paris to 9 yards in the first half, forcing four turnovers. Senior QB Hayden Headley ran 8 yards for a score and threw a 20-yard TD pass to senior Luke Brown. Brown also booted a 34-yard field goal. Lavaca has defeated Danville the past two seasons, including last year's 41-14 victory. Danville defeated Mansfield 32-0 Monday night in game that was postponed last Friday with 9:20 left in the first quarter. Senior RB Grant Cathey ran 35 times for 241 yards and four TDs.
Two Rivers at MANSFIELD (6): Two Rivers trailed Charleston 26-14 at halftime last week in a 62-20 loss. Three weeks ago, the Gators scored twice on Booneville's first-team defense in a 49-12 loss. Injuries and a short week to prepare for an athletic Two Rivers squad could catch up with Mansfield. Mansfield lost to Danville 32-0 Monday in a game postponed last Friday with 9:20 left in first quarter. Senior TE/DE Colton Rowe, Mansfield's top lineman, has missed the past two games and is listed as day-to-day. Watch highlights of Mansfield's Week 5 loss to Lamar here.

5-3A
Centerpoint at B. HARMONY GROVE (19): Centerpoint beat Harmony Grove 27-24 a year ago. Harmony Grove (36 ppg vs. 5-3A opponents) avenges that loss, moving to 4-0 in league play. Junior RB Jon Johnson paces the Cardinals with 101 carries for 1,050 yards (10.4 ypc) and 11 TDs. Watch highlights of B. Harmony Grove's Week 3 against Magnet Cove here.
Horatio at BISMARCK (30): Horatio has lost its three league games by an average of 40 points. Bismarck has won three of its past 10 league games, including last week's 33-14 triumph at Glen Rose and last year's 29-14 victory over Horatio. Watch highlights of Horatio's Week 4 against Episcopal here.
Jessieville at EPISCOPAL (21): Improved Jessieville averaging 29 ppg in league play. Episcopal fought off scrappy Centerpoint 28-7 last week. Watch highlights of Episcopal's Week 4 against Prescott here.
Glen Rose at PRESCOTT (41): Glen Rose has won two of the past three meetings by a combined nine points. But this year's Beavers are green (seven sophomores start on offense). Prescott averages 516 yards and 45 ppg, running the ball 63 percent of the time. Watch highlights of Prescott's Week 5 against Episcopal here.

6-3A
Lake Village at C. HARMONY GROVE (20): Both teams have won just once this year. Lake Village beat Drew Central 46-14 three weeks ago. Three of Lake Village's four wins over the past four seasons have been over Drew Central. Harmony Grove defeated Genoa Central 44-17 two weeks ago.
GENOA CENTRAL (12) at Drew Central: Genoa Central has won six games since launching varsity football in 2011, including three victories over Drew Central.
SMACKOVER (14) at Fordyce: Smackover has won 11 of its past 13 league games since a 40-22 loss at Fordyce two years ago. The Buckaroos (82-28 percent run-pass ratio) averaging 254 yards rushing per game this fall. Junior RB Dewayne Jones leads Smackover with 30 carries for 374 yards (12.5 ypc) and four TDs. Junior Keiandre Purifoy has 41 carries for 365 yards (8.9 ypc) and three scores. Fordyce has turned to its ground game since starting league play, averaging 428 total yards (300 rushing) and 41 points weekly. Junior RB Jakeymas Gates has ran 54 times for 408 yards (7.6 ypc) and seven TDs in wins over Genoa Central, Fouke and Lake Village.
Fouke at MCGEHEE (8): Fouke upset McGehee 18-14 last year, limiting the Owls to four first downs and one offensive score. The Panthers beat Harmony Grove 32-20 last week with sophomore Landon Gonzales (6-3, 165) starting his first game at QB. Senior RB Tyler Edwardes ran 31 times for 230 yards. Freshman Charley Baker has returned three kickoffs for TDs this year. Three weeks ago, McGehee defeated Harmony Grove 63-32. McGehee features 21 juniors on this year's roster, including athletic QB Jayse Snider (6-3, 220), tailback Kaion Parker and fullbacks Daniel Pace and Ty Grant. Both lines have played well, led by stout senior Tyler Lamb (6-0, 250).