Class 3A - Week 7 - 2013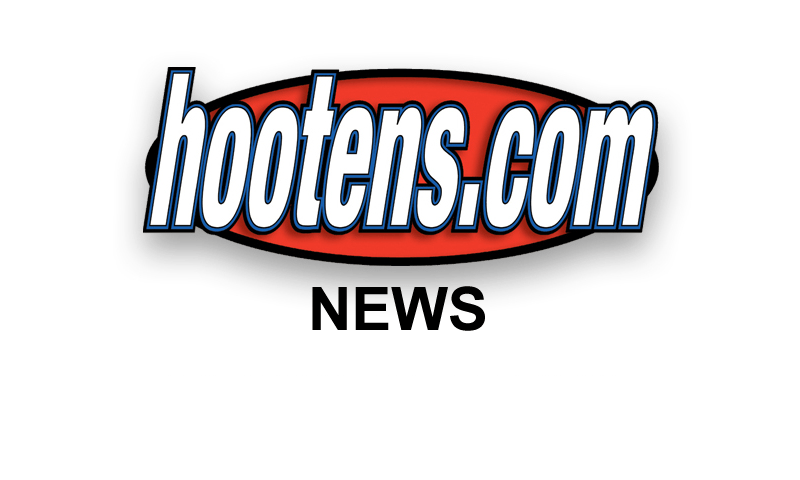 Hootens.com Rankings
Class 3A, Week 7, 2013
Copyright Hooten Publishing, Inc.
1. Harding Academy (6-0)
2. Charleston (6-0)
3. Barton (6-0)
4. Fountain Lake (4-2)
5. Glen Rose (5-1)
6. Hoxie (6-0)
7. Lamar (6-0)
8. McGehee (4-2)
9. Mayflower (5-1)
10. Smackover (6-0)
11. Prescott (3-3)
12. Fordyce (5-1)
13. Rivercrest (3-3)
14. Earle (1-5)
15. Cedarville (2-4)
16. Episcopal (5-1)
17. Paris (4-1-1)
18. C. Harmony Grove (3-3)
19. Lavaca (3-3)
20. Mansfield (3-3)
21. Green Forest (4-2)
22. Atkins (4-2)
23. Riverview (3-3)
24. Osceola (3-3)
25. Fouke (3-3)
26. Melbourne (5-1)
27. B. Harmony Grove (4-2)
28. West Fork (2-4)
29. Danville (2-4)
30. Centerpoint (3-2-1)
31. Greenland (4-2)
32. Elkins (4-2)
33. Two Rivers (3-3)
34. Corning (2-4)
35. Rose Bud (2-4)
36. Bismarck (1-5)
37. Bald Knob (1-5)
38. Horatio (2-4)
39. Mountain View (1-5)
40. Piggott (1-4-1)
41. Yellville-Summit (0-5-1)
42. Harrisburg (1-5)
43. Jessieville (1-5)
44. Perryville (2-4)
45. Manila (0-6)
46. Genoa Central (0-6)
47. Drew Central (0-6)
48. Marshall (0-6)
HOOTENS.COM GAME OF THE WEEK
No. 4 Fountain Lake at No. 5 Glen Rose
These teams have split the past four meetings with the visiting team coming out on top.
Fountain Lake has averaged 349 yards (291 rushing) and 43 points the past three weeks in wins over Centerpoint, Two Rivers and Horatio. Junior fullback Colby Spoon paces the Cobras this year with 48 carries for 481 yards (10 yards per carry) and six touchdowns. Junior quarterback Carson Chandler has rushed for five TDs. Nine of Chandler's 12 completions have been to sophomore Sean McNeely and senior Cody Fortner. Sophomore tailback Parker Ross has rushed for 175 yards and two TDs the past two weeks. Spoon leads Fountain Lake this fall with 47 tackles at linebacker. Senior ends Cole Murray (6-2, 210) and Eli Westerman (team-high four sacks) spearhead the front four. Senior Seth Harper, Fountain Lake's first team tailback entering the season, has been moved to cornerback after recovering from a knee injury.
Glen Rose has won five straight games by an average of 42 points since a 35-27 loss at Malvern Week 1. Senior QB Clay Holicer has passed for close to 1,000 yards and 16 TDs with three interceptions this year. Junior RB Carlos Burton paces the Beavers with 68 carries for 1,013 yards (14.9 ypc) and 14 TDs. Senior FB Austin Kehner runs the ball effectively and lead blocks well. Senior Kyle Petersen makes plays as an inside receiver/punt returner and leads Glen Rose in tackles at linebacker. Seniors Dillon Lequieu (6-2, 170) and Austin Ellis (6-1, 165) create matchup problems as outside receivers. Senior left tackle Zach Lankford (5-10, 265) and senior left guard Drake Lackey (5-10, 245) anchor the line. Junior Alex Coney starts at right guard and has emerged on defense at middle linebacker.
HOOTEN'S TV SHOW
Hooten's Arkansas Football airs 10:30 a.m. Saturdays this fall on KATV 7 (ABC-Little Rock) and KXNW (Ch. 34 Fort Smith/Fayetteville), featuring the state's top recruiting prospects. El Dorado will be featured as the Verizon/Nokia Siemens Networks Football Town of the Week. Charleston's Logan Keener will be featured as the Arkansas Air Guard Scholar Athlete of the Week.
LAST WEEK
Hootens.com correctly picked 21 of 24 games (88 percent) involving 3A teams. For the season, hootens.com has correctly predicted 137 of 160 games (86 percent).
WEEK 7 PREDICTIONS (favored team in ALL CAPS followed by point spread)
1-3A
MELBOURNE (4) at Elkins: Melbourne notched its biggest win to date with last week's 39-25 win over West Fork. Senior QB Kyler McLaughlin has generated more than 1,400 yards this year. Smashmouth Elkins (235 rushing yards per game) has won three in a row and should make the playoffs. Senior QB Triston Ice has generated 1,022 yards and 13 TDs this year. Senior LB Dakota Keys paces the Elks with 75 tackles.
Mountain View at GREEN FOREST (13): Mountain View has lost four in a row by a total of 31 points. Green Forest, chasing its first league title since 2008, averages 45 points per game in league play.
Marshall at GREENLAND (35): Marshall has lost to Green Forest, West Fork and Elkins by a combined 121-8. Greenland wins its third straight game before playing host to Green Forest next week.
Yellville-Summit at WEST FORK (16): Both teams lost last week. Yellville-Summit averages nine points per game in league play. West Fork wore down in the fourth quarter of last week's 39-25 loss at Melbourne after a costly turnover shifted the game's momentum. Watch highlights of Yellville-Summit's Week 2 loss to Salem here.

2-3A
Bald Knob at EPISCOPAL (21): Bald Knob has scored 32 points in its five losses this year. Episcopal averages 407 yards and 31 points weekly behind senior QB William Pollock's 1,653 yards passing and 19 TDs. Watch highlights of Episcopal's Week 4 loss to Harding Academy here and highlights of Bald Knob's Week 4 loss to Riverview here.
Mayflower at BARTON (1): Mayflower's five wins have been over teams with a combined record of 11-19. Barton has defeated Mayflower by an average of 16 points the past two years. Watch highlights of Barton's Week 4 win at Rose Bud here.
Riverview at HARDING ACADEMY (31): Riverview has lost to Barton and Mayflower by an average of 37 points the past two weeks. Harding Academy out-gained Bald Knob 381-156 in last week's 43-6 win. Watch highlights of Harding Academy's Week 4 win over Episcopal here and highlights of Riverview's Week 4 win at Bald Knob here.
ROSE BUD (6) at Perryville: Both teams looking for their first league victory and will struggle to make the playoffs. Watch highlights of Rose Bud's Week 4 loss to Barton here.
3-3A
Corning at OSCEOLA (8): Corning generated 362 yards in last week's 32-20 loss to Rivercrest. Senior TB Russel Cox ran 32 times for 132 yards and two TDs. Osceola has beaten Harrisburg and Piggott by an average of 20 points the past two weeks.
Harrisburg at EARLE (22): Harrisburg beat Manila 39-8 last week for its first win of the year. Earle has forfeited two of its three wins (Trumann and Corning), falling to 1-2 in league play.
Manila at HOXIE (42): Winless Manila surrenders 43 points per game. Hoxie's first team defense has allowed 40 points this year. Watch highlights of Hoxie's Week 5 win over Rivercrest here.
RIVERCREST (13) at Piggott: Rivercrest has beaten Harrisburg and Corning by an average of 14 points. Sophomore RB Cecil Langston paces the Colts this year with 68 carries for 518 yards (7.6 ypc) and three TDs. Piggott defeated Manila 42-6 three weeks ago for its only win this fall. Watch highlights of Rivercrest's Week 5 loss to Hoxie here.
4-3A
MANSFIELD (1) at Atkins: Mansfield junior RB Jeffery Bartlett ran 30 times for 156 yards and two TDs in last week's 20-14 win at Danville. Atkins' playoff hopes look better after picking up a win from Cedarville's Week 4 forfeit.
Paris at CEDARVILLE (1): Paris sophomore David Parham returned an interception 50 yards to set up a 1-yard TD run by senior Devin Ellingburg in last week's 21-14 win over Lavaca. Ellingburg also caught a 25-yard TD pass from junior QB David Buchanan. Cedarville lost to Lamar 28-12 last week and has forfeited wins over Mountainburg, Conway Christian and Atkins. The Pirates struggled to run the ball against Lamar but senior QB Dylan Shelton's 240 yards passing and an opportunistic defense kept them in the game. Watch highlights of Paris' Week 5 loss to Charleston here.
CHARLESTON (4) at Lamar: Charleston's established a balanced offense since starting league play (512 yards passing, 464 yards rushing). Senior RB Austin Pittman has rushed for 276 yards and seven TDs on 19 carries (14.5 ypc) the past three weeks, while junior QB Ty Storey has completed 25 of 29 passes for 446 yards and six TDs. Look for Lamar to challenge Pittmann and Charleston's screen passing game. The Warriors held Cedarville to negative yards rushing in last week's 28-12 win. Junior CB Eric James and sophomore safety Blake Kern (6-5, 195) each have four interceptions this year. Watch highlights of Charleston's Week 5 win at Paris here.
Danville at LAVACA (6): Danville junior RB Grant Cathey ran 14 times for 120 yards and two TDs in last week's 20-14 loss to Mansfield. Cathey had an 85-yard TD run negated by a holding penalty on Danville's first possession. Lavaca out-gained Paris 269-186 in a 21-14 loss. Senior RB Anthony Todaro ran 20 times for 119 yards and both scores.
5-3A
B. Harmony Grove at CENTERPOINT (1): Harmony Grove senior QB Landon Lewis ran 11 times for 129 yards and three TDs and threw a 49-yard TD pass to senior Zane Anderson in last week's 42-7 win over Jessieville. Centerpoint senior Chase Lybrand totaled 244 yards, including 85 on a kickoff return for a TD, in a 52-49 win at Two Rivers.
BISMARCK (2) at Horatio: Bismarck lost to Glen Rose 50-0 last week but battled well against Harmony Grove two weeks ago and beat Jessieville 31-0 Week 4. Horatio has scored 24 points the past three weeks. Watch highlights of Horatio's Week 4 loss to Two Rivers here.
Fountain Lake at GLEN ROSE (4): See Hootens.com Game of the Week.
TWO RIVERS (13) at Jessieville: Two Rivers lost to Centerpoint 52-49 last week in the final minute. The Gators can position themselves for a playoff berth the next two weeks. A struggling Jessieville squad needs a win to spark any chance of making the playoffs. Watch highlights of Two River's Week 4 win over Horatio here.
6-3A
C. Harmony Grove at PRESCOTT (1): Harmony Grove hitting its groove after moving senior Zamarquus Gentry to QB two weeks ago. Last week, Gentry generated 147 yards and all four TDs in a 25-0 win over Fouke. Junior RB Aaron Autry ran 21 times for 184 yards. Prescott rallied to beat Fordyce 22-21 after a narrow loss to Smackover two weeks ago. Junior playmaker Khaalid Stewart intercepted a pass before halftime to end a Fordyce drive and he raced 64 yards for a TD on fourth-and-2 to tie the game in the fourth quarter. Junior William Gillard caught the game-winning two-point conversion pass. Watch highlights of C. Harmony Grove's Week 1 loss to Bearden here.
GENOA CENTRAL (2) at Drew Central: Genoa Central delivers Drew Central its 29th straight loss.
Fordyce at SMACKOVER (1): Fordyce led Prescott 21-7 in the fourth quarter last week but lost 22-21. Smackover held on to beat Prescott 29-21 two weeks ago after jumping to a 21-0 lead in the first quarter.
MCGEHEE (21) at Fouke: Fouke totaled 201 yards in last week's 25-0 loss at Harmony Grove. Junior RB Tyler Edwardes paces the Panthers this fall with 101 carries for 622 yards (6.2 ypc) and six TDs. McGehee beat Harmony Grove 26-0 three weeks ago. Watch highlights of McGehee's Week 1 loss to Hamburg here.