Class 7A - Week 7 - 2013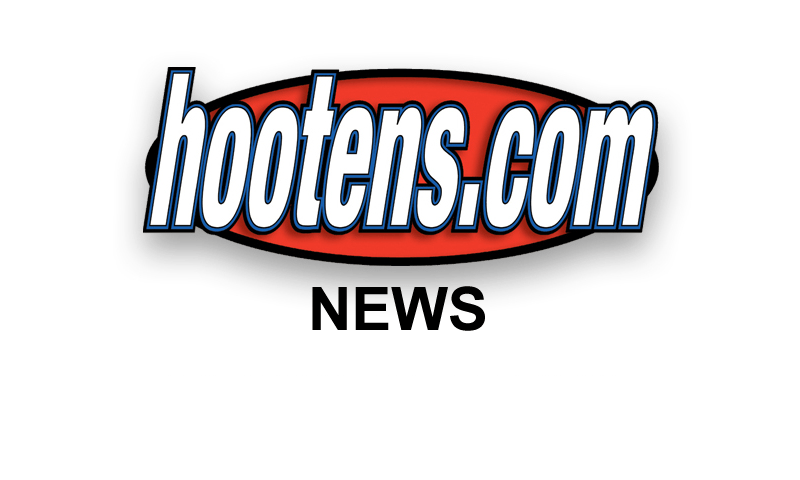 Hooten.com Rankings
Class 7A, Week 7, 2013
Copyright Hooten Publishing, Inc.
1. Bentonville (4-2)
2. Cabot (6-0)
3. Springdale Har-Ber (4-2)
4. Fayetteville (6-0)
5. North Little Rock (4-2)
6. Fort Smith Southside (5-1)
7. Conway (5-1)
8. Rogers (4-2)
9. Heritage (3-3)
10. Springdale (4-2)
11. Little Rock Catholic (2-4)
12. Bryant (3-3)
13. Little Rock Central (4-2)
14. Fort Smith Northside (1-4-1)
15. West Memphis (1-5)
16. Van Buren (1-5)
HOOTENS.COM GAME OF THE WEEK
No. 6 FS Southside at No. 7 Conway.
It's the second big test of the season for both teams. In Week 3, Har-Ber handled FS Southside 35-27 while Cabot creamed Conway 23-9. Since then, Conway has outscored opponents 124-30 and FS Southside has rolled 108-17.
Conway junior running backs Kevin Chamorro and Karlil Johnson combined for 40 carries and 220 yards in last week's 31-15 win at FS Northside. Conway overcame a fumble in the red zone, interception and a missed field goal all in the first half last week. Northside coach Mike Falleur says Conway is the best team's his Grizzlies have played.
FS Southside scored five times in the first 10 minutes of last week's 42-0 win at LR Hall. Rebel senior QB Issac Jackson totaled 142 yards in the first quarter. The Rebels five offensive linemen have started 18 games together. Junior center Brett James (6-1, 265) is one to watch. Southside rotates nine defensive linemen, which should help against Conway's huge front led by junior Arkansas Razorback Colton Jackson (6-6, 291) at tackle.
FS Southside owns a 5-1 record against Conway since 2006, losing at Conway 53-35 in the 2010 season opener. Conference coaches voted Conway to win the 7A/6A Central conference this fall with Southside voted second and Greenwood third.
HOOTEN'S TV SHOW
Hooten's Arkansas Football TV show airs 10:30 a.m. Saturdays this fall on KATV 7 (ABC-Little Rock) and KXNW (Ch. 34 Fort Smith/Fayetteville). The show features the state's top recruiting prospects. El Dorado will be featured as the Verizon/Nokia Siemens Networks Football Town of the Week.
LAST WEEK
Hootens.com correctly predicted 10 of 11 winners (91 percent), nailing the 28-point spread in Bentonville's 35-7 win over Rogers and the 35-point spread in Cabot's 35-0 win at Mountain Home. For the season, hootens.com has correctly predicted 54 of 71 winners (76 percent) in games involving Class 7A teams.
WEEK 7 PREDICTIONS (favored team in ALL CAPS followed by point spread)
7A/6A CENTRAL
FS Southside at CONWAY(1): Game of the Week. Watch highlights of Conway's Week 2 win at Jonesboro here and highlights of FS Southside's Week 3 loss to Har-Ber here.
LR Parkview at FS NORTHSIDE (14): Both teams looking for second win. Parkview beat Class 6A No. 13 Mountain Home 20-6 Week 3. Northside won at Russellville 27-20 two weeks ago. Watch highlights of FS Northside's Week 1 tie at Pine Bluff here.
LR Hall at GREENWOOD (43): Greenwood rides a 44-game win streak, fourth longest in the nation. A team in Michigan and another in Iowa have won 49 straight while Bellevue, Wash., owns a 46-game streak. Only Barton (63) and Pine Bluff Dollarway (51) have enjoyed longer streaks in Arkansas. Greenwood covered its 21-point spread without starting QB Jabe Burgess by creaming LR Catholic 34-10. Basketball season opens soon for LR Hall, which gave up five TDs in the first eight minutes last week. Watch highlights of Greenwood's Week 3 win against Shiloh Christian here.
LR Catholic at RUSSELLVILLE (1): Greenwood totaled more than 500 yards offense without its starting quarterback last week at Catholic. Rocket tight end Aaron Hamaker (6-5, 250) owns 4.8 speed and offers from seven colleges, including South Florida, Bowling Green and Connecticut. Watch highlights of Russellville's Week 1 win at Morrilton here.

7A/6A EAST
LR Central at CABOT (15): Cabot headed for 10-0, possible showdown with Springdale Har-Ber in the playoff semifinals. Panthers continue to prime passing attack for postseason. LR Central likely gets six regular-season wins this fall for first time since 2007. Tiger senior playmaker Logan Moragne (4.5 speed) is one to watch.
Searcy at NORTH LR (38): North LR covered 22-point spread, jumping Jonesboro 30-6 last week. North LR QB Heath Land passed for more than 300 yards and three TDs. Watch highlights of North LR's Week 5 win at West Memphis here.
Marion at WEST MEMPHIS (1): West Memphis running back/defensive lineman carried 20 for 213 yards in last week's 41-24 loss to LR Central. West Memphis (1-5) has not lost six games in a season since 1999. The Blue Devils finished 2-8 in 1997 and 1986, the only other losing seasons in 30 years. West Memphis is 9-0 against Marion. Watch highlights of West Memphis' Week 5 loss to North LR here.
7A/6A SOUTH
BRYANT (42) at Sheridan: Bryant covered a 43-point spread, flogging Fair 49-0 last Friday. Watch highlights of Bryant's Week 1 loss to Conway here.

7A/6A WEST
BENTONVILLE (20) at Rogers Heritage: Tigers have never lost to Heritage, outscoring the War Eagles 267-75 (53-15 average). Heritage's Brandon Gates rushes for more than 100 yards weekly. Tiger tight end Jack Kraus, a Razorback recruit, caught a 23-yard TD pass and ran 24 yards for a score in last week's 35-7 win over Rogers.
Siloam Springs at SPRINGDALE HAR-BER (32): Siloam plays consecutive weeks at Jarrell Williams Bulldog Stadium. Siloam came within 30 yards of winning its first game as a member of the 7A/6A West last week, losing at Springdale 24-21. Har-Ber made 11 tackles for loss in last week's 43-6 win at Van Buren. Har-Ber's highly-touted defensive front could be challenged in a semifinal showdown at Cabot. Watch
highlights of Har-Ber's Week 3 win at FS Southside here and highlights of Siloam Spring's Week 1 tie to Shiloh Christian here.
Rogers at FAYETTEVILLE (4): Fayetteville's big-play junior Dre Greenlaw returned a kick 92 yards with 1:49 left at Rogers Heritage for a 28-27 win last week. Fayetteville totaled just 35 yards rushing last week, but the Purple Dogs are 6-0 for the first time since 2006. Rogers did not complete a pass in last week's 35-7 loss at No. 1 Bentonville. Rogers safety Zack Wary, an Arkansas State recruit, may return from an ankle injury this week. Rogers beat Fayetteville twice in 2006, including the semifinals. Watch highlights of Fayetteville's Week 1 win over Warren here.
SPRINGDALE (1) at Van Buren: Van Buren had four turnovers in the first half of last week's 43-6 loss at home to Springdale Har-Ber. Springdale Bulldog Cua Rose filled in nicely for injured standout running back DeAndre Murray in last week's 24-21 win over Siloam Springs. Rose carried 15 times for 206 yards and two TDs, including an 85-yarder and Sam Kennedy kicked a 41-yard field goal. Springdale starting guard Edwin Espinoza (knee) will not play this week.