Class 5A - Week 7 - 2013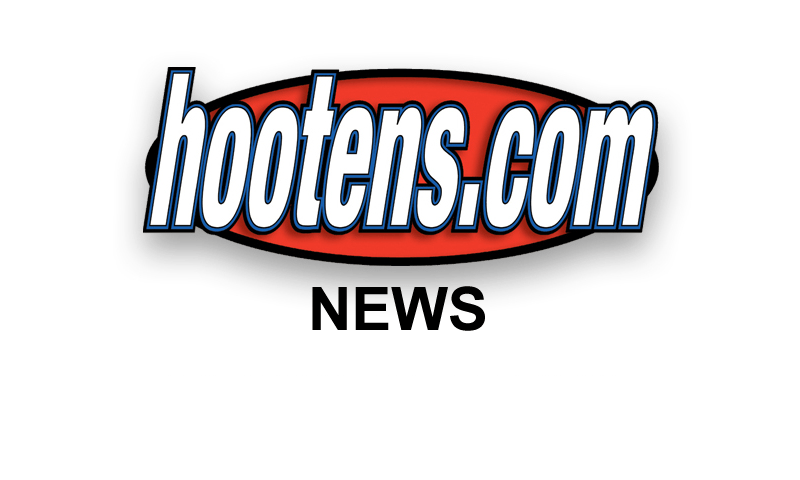 Hootens.com Rankings
Class 5A, Week 7, 2013
Copyright Hooten Publishing, Inc.
1. Camden Fairview (6-0)
2. Pulaski Academy (6-0)
3. Batesville (4-2)
4. Alma (4-2)
5. Watson Chapel (3-2)
6. Morrilton (4-2)
7. Shiloh Christian (3-2-1)
8. Wynne (5-1)
9. Sylvan Hills (5-1)
10. Hope (4-2)
11. Mills (5-1)
12. White Hall (5-1)
13. Beebe (3-3)
14. Greenbrier (3-3)
15. Forrest City (4-2)
16. West Helena (3-3)
17. LR Christian (3-3)
18. Vilonia (2-4)
19. Harrison (1-9)
20. Nettleton (3-3)
21. Jacksonville (2-4)
22. Hot Springs (2-4)
23. Magnolia (2-4)
24. HS Lakeside (1-5)
25. Clarksville (2-4)
26. Paragould (2-4)
27. Greene County Tech (1-5)
28. Huntsville (2-4)
29. Blytheville (1-5)
30. De Queen (0-6)
31. LR McClellan (0-6)
32. North Pulaski (0-6)
HOOTENS.COM GAME OF THE WEEK
No. 8 Wynne at No. 3 Batesville
This game decides the league title for the ninth time in the past 13 seasons (Wynne has won five of those games). Batesville has won four of the past six in the series, but Wynne dominated the second half and pulled out a 40-27 victory a year ago.
Batesville has won three straight since losing to Class 6A Jonesboro 38-31 in Week 3, but injures continue mounting for the Pioneers. Senior defensive lineman Bret Bell strained his MCL late in last week's 23-point win at Forrest City and should miss two to three weeks, Coach Dave King says. Bell (65 tackles this year) forced two fumbles and blocked a punt last week before his injury. Senior center Ryan Sanders returned from an injury last week, solidifying the offensive line, along with senior guards Jacob Lawrence and Aaron Bristow, senior tackle Cody Scrivner and junior tackle John Howard. "Our line is key," King says. "We've really improved the past four weeks." Junior quarterback Kenton Crawford (672 yards passing, two TDs, 222 yards rushing, two TDS) keeps the Pioneers out of negative plays. Senior Joey Rodriguez paces the Pioneers with 70 tackles, including 10 for loss, and he's scored 14 TDs despite only 32 carries.
Wynne returned just three starters this fall, but has won five straight since losing by a point to Marion in the opener. "We've improved every week, our practice habits are good and last week (59-20 win over Beebe) was our best game of the season," Wynne coach Chris Hill says. Junior QB Zach Morris, an all-state receiver a year ago, hasn't thrown an interception since Week 1. Morris completed 12 of 16 passes for 288 yards and four TDs and ran for 175 yards and three scores against Beebe. Sophomore running back Antonio Davis logged just 10 carries a week ago, but he's rushed for 991 yards this season. Senior left tackle Jake Snyder committed to Louisiana-Monroe in September. Juniors DeAndre McGill (noseguard) and Roy Like (linebacker) pace Wynne's defense. Like racked up 13 tackles a week ago. Junior end Nick Flack (4.6 speed) impressed the coaches stuffing Beebe's attack.
HOOTEN'S TV SHOW
Hooten's Arkansas Football TV Show airs 10:30 a.m. Saturdays this fall on KATV 7 (ABC-Little Rock) and KXNW (Ch. 34 Fort Smith/Fayetteville). The show features the state's top recruits.
LAST WEEK
Hootens.com correctly predicted all 16 games (100 percent), nailing the point spreads of Watson Chapel by two at Hope and Vilonia by seven over Clarksville. For the season, Hootens.com has correctly predicted 106 of 132 games (80 percent).
WEEK 7 PREDICTIONS (favored team in ALL CAPS followed by point spread)
5A CENTRAL
North Pulaski at JACKSONVILLE (31): Jacksonville has never lost to its city rival. Jacksonville led Sylvan Hills 9-7 at halftime last week and 16-15 in the fourth quarter last week, but lost 25-16. North Pulaski averages 7 points a game.
LR Christian at MILLS (7): Little Rock Christian must shake last week's 30-point loss to Pulaski Academy. Mills senior QB Omar Avance threw three TDs and ran for another in last week's 39-point victory over North Pulaski.
LR McClellan at PULASKI ACADEMY (41): Little Rock McClellan led the Bruins 14-7 at halftime a year ago, the only time the Bruins have trailed a league opponent at halftime in two years. Pulaski Academy junior QB Will Hefley has thrown 20 TD passes this fall, while junior Will Hastings (31 catches, 685 yards, four TDs) and sophomore Zack Kelley (eight TDs) pace an offense that averages 47 ppg.
SYLVAN HILLS (8) at West Helena: Sylvan Hills rallied with a field goal and TD in the final minutes to beat Jacksonville 25-16 a week ago. Bear junior QB Tra Doss has rushed for more than 700 yards and 12 scores this fall. West Helena led Little Rock McClellan 41-0 at halftime last week. Watch highlights of West Helena's Week 1 loss to Dollarway here.

5A EAST
Wynne at BATESVILLE (3): Hootens.com Class 5A Game of the Week. Watch highlights of Batesville's Week 6 win at Forrest City here.
Blytheville at BEEBE (28): Beebe began last season 0-6 before a one-point win at Blytheville sparked a three-game win streak. Badger sophomore fullback Tripp Smith ran for 263 yards and three TDs in last week's 39-point loss at Wynne, and he's rushed for 619 yards the past month.
FORREST CITY (21) at Paragould: Forrest City senior QB Ethan Adams didn't play last week after a concussion against Beebe. Adams completes 51 percent of his passes for 936 yards and 11 TDs this season. Junior QB Jamal Turner threw three TDs and ran for another last week. Ram junior Dylan Hoggard ran 15 times for 135 yards against Nettleton a week ago. Watch highlights of Forrest City's Week 6 loss to Batesville here.
Greene County Tech at NETTLETON (1): Nettleton has beaten GCT once (40-34 in 2011) in the past five years. The Raiders have won consecutive conference games this fall, their first conference win streak since beating Paragould, GCT and Forrest City in 2011. The Eagles beat Blytheville by 30 points a week ago, their first victory of the season. Watch highlights of Nettleton's Week 2 win against Trumann here.

5A SOUTH
CAMDEN FAIRVIEW (31) at De Queen: Camden Fairview has beaten De Queen by a combined 152-32 the past three years. Cardinal senior QB Matthew Ollison completes 64 percent of his passes for 1,423 yards and 14 TDs this year, while Deion Holliman has caught 27 passes for 560 yards and eight TDs and rushed 23 times for 198 yards and three scores. The Cardinals sacked Magnolia 16 times last week. Watch highlights of Camden Fairview's Week 6 win over Magnolia here.
HOPE (6) at HS Lakeside: Hope's 49-14 triumph last year snapped HS Lakeside's three-game win streak in the series. Hope has beaten the Rams seven of the past 13 seasons. Hope was driving for the potential winning score against Watson Chapel last week before throwing a late interception. Watch highlights of Hope's Week 2 loss to Ashdown here.
HOT SPRINGS (1) at Magnolia: Magnolia has beaten Hot Springs 13 of the past 15 seasons. The Panthers trailed Camden Fairview 22-0 in the first quarter last week before losing 44-14. Hot Springs beat De Queen by 15 points last week. Watch highlights of Hot Spring's Week 3 loss to Arkadelphia here and highlights of Magnolia's Week 6 loss at Camden Fairview here.
White Hall at WATSON CHAPEL (4): The winner likely takes at least the No. 2 playoff seed. White Hall has beaten the Wildcats the past two years by a combined 19 points. White Hall senior slot receiver/running back/defensive back Irvin Tisdale broke his collarbone two weeks, underwent surgery on Friday and will miss the season. Junior Kendrick Edgerson picked up Tisdale's slack in last week's 56-33 win over Hot Springs Lakeside, rushing for 237 yards and two TDs. Junior QB Kirk Baugh passed for 267 yards and five TDs and ran for 96 yards and a score last week, while senior Kassem Smith set a school record with four TD catches. Watson Chapel senior playmaker Devonte Battles caught a TD pass in last week's two-point win at Hope. Watch highlights of White Hall's Week 1 win over Monticello here.

5A WEST
GREENBRIER (17) at Clarksville: Greenbrier scored a late TD last week, avoiding its first shutout since losing at Greenwood 33-0 in Week 9, 2010. Clarksville trailed Vilonia by seven at halftime last week, despite out-gaining the Eagles by 180 yards.
Harrison at SHILOH CHRISTIAN (11): Harrison continues playing well, but has just one victory (over Class 6A Mountain Home) this year. The Goblins' three conference losses are by a total of 18 points. Shiloh Christian senior QB Daniel Shimer has rushed for 992 yards and 13 TDs and completed 78 of 151 passes for 1,138 yards and 12 scores. The Saints give up 318 yards weekly. Watch highlights of Shiloh Christian's Week 3 loss to Greenwood here.
Huntsville at ALMA (28): Airedales cruising to Week 10 showdown with Shiloh Christian. Senior Malachai White (447 yards, seven TDs) paces Alma's stout rushing attack, while junior QB Evan Burris (943 yards, eight TDs) progresses as a passer the ball. Huntsville's best game in the 5A West came three years ago in a 14-point loss to Alma. Watch highlights of Alma's Week 5 win at Morrilton here.
Vilonia at MORRILTON (14): Vilonia relies on 15 sophomores after 12 seniors were injured this season. The Eagles likely make the playoffs with two wins in the next month. Morrilton senior QB Toney Hawkins has rushed 97 times for 661 yards and and eight TDs this fall. Watch highlights of Morrilton's Week 5 loss to Alma here.