Hogs throttle UK 49-7 in first UA game ever terminated by weather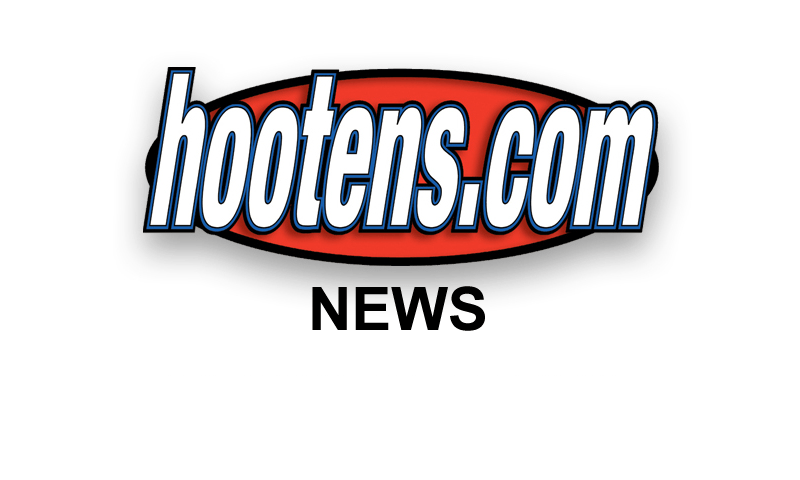 FAYETTEVILLE - Arkansas bolted to a 42-0 first-half lead Saturday night over Kentucky, striking like the lightning that terminated the game and declared the Razorbacks 49-7 victors at Reynolds Razorback Stadium.
Lightning, accompanied by heavy rain, delayed the game for one hour and five minutes during the first quarter and was accompanied by even heavier rain when the game was finally called by SEC Commissioner Mike Slive. Slive consulted with both athletic directors after another delay with 5:08 remaining in the third quarter.
It was announced as the Razorbacks' first-ever football game prematurely terminated by weather.
Arkansas lit up Kentucky after two one-play touchdown drives on 74 and 77 yard passes from senior quarterback Tyler Wilson to freshman running back Jonathan Williams. Arkansas (3-4, 2-2) heads into an open date week before playing Ole Miss, Oct. 27 in Little Rock.
"Our coaches deserve a pat on the back," Arkansas head coach John L. Smith said. "They prepared the players well. Our players have grown by leaps and bounds, and it's fun to watch. They have been awesome. We scored early and played great defense early and continued our focus during the break."
Kentucky's injury-wracked Wildcats, starting freshman quarterback Jalen Whitlow, and three freshmen in the secondary, including twin brothers Zack Blaylock and Daron Blaylock at the safeties, fell to 1-6, 0-4 in the SEC East.
Wilson completed 19 of 25 for 331 yards and four first-half touchdowns for Arkansas, two to Williams, plus two of 5 and 8 yards to running back Dennis Johnson and receiver Javontee Herndon.
Wilson finished 23 of 31 for 372 yards without a turnover, adding a Razorback-record tying fifth TD in a game, an 18-yarder to Julian Horton in the third quarter,

"Statistically, that was Tyler's best game this season," Smith said. "Jonathan Williams is a great football player. He has tremendous vision. He has things you can't teach."
Arkansas' defense limited Kentucky to four first-half first downs and allowed the Wildcats to cross midfield only one first-half possession.
"They are a really good football team," Kentucky coach Joker Phillips said of Arkansas. "With a quarterback like that, they have an opportunity to score points. When they got up, their defense got even more confident. They played very confidently tonight."
As for Kentucky's defense, "we got a total beating down," Wildcats defensive coordinator Rick Minter said. With 533 yards total offense still 20:08 short of a full game, Arkansas surpassed Kentucky, 161-66 on the ground and 372-104 in the air.
Arkansas opened the game, sending Kentucky three and out with Ross Rasner blitzing to sack Whitlow on third and 2 at the Arkansas 26.
The Hogs scored in a flash. Wilson on first down found Williams open at the Kentucky 42. Kentucky cornerback Cody Quinn and Zack Blaylock approached. Williams juked them both. The other beleaguered Blaylock, brother Daron Blaylock, took his shot at Williams and missed. The Arkansas freshman went the distance for a 74-yard touchdown and 7-0 lead at 13:18.
Kentucky netted its only first downs before the rain, on a Whitlow 22-yard screen pass to Raymond Sanders' and Sanders' 13-yard run off a direct snap, before punter Landon Foster boomed another one (56 yards) that Keante Minor returned to the Arkansas 25.
Eleven plays later Arkansas scored again on Johnson's 3-yard TD run behind center Travis Swanson. Johnson popped a 14-yard run on the drive also fueled by three Wilson passes to Cobi Hamilton for 28 yards and 17 yards to fullback Morgan Linton.
Arkansas sent Kentucky packing three and out again and achieved a first down on Wilson's 17-yard pass to Hamilton. Kentucky's defense had just jumped offsides on second-and-11 when lightning, accompanied by heavy rain, halted the game for an hour and five minutes while evacuating the announced 67,163 from the stands.
An amazing number returned only to be evacuated again at 5:08 of the third quarter with some still waiting it out before the game was called. The first delay halted play but not the Hogs en route to 444 yards of first-half total offense.
Wilson hit an 8-yard pass to Mekale McKay the first play after the delay and then threw a 36-yarder to Brandon Mitchell at the Kentucky 5 before Johnson's 5-yard TD catch for a 21-0 lead late in the first quarter.
Arkansas forced another three and out and scored on the last play opening the last series of the first quarter. It was Wilson and Williams again, for the 77-yarder with Zack Blaylock whiffing as Williams ran by.
Kentucky senior quarterback Morgan Newton, beginning the season rehabbing from shoulder surgery, replaced Whitlow and advanced the Wildcats to the Arkansas 42 until Arkansas senior defensive tackle Jared Green sacked him on third down and forced another of Landon Foster's seven first-half punts.
Wilson responded, quarterbacking an 80-yard touchdown drive capped by his 8-yard TD pass to Herndon at 6:25.
Johnson's second rushing touchdown, a 2-yard run, capped an 8-play 69-yard drive at 1:51.
Arkansas didn't punt until the last play of the first half.
The Razorbacks received to start Wilson's first and last series of the second half. He quarterbacked a 10-play 75-yard drive consuming 4:21 finished by Wilson's 18-yard TD pass to Horton at 10:39 with the rain resumed.
Kentucky scored its touchdown on Whitlow's 61-yard strike to La'Rod King concluding an 80-yard drive at 6:46.
"I wanted that shutout for our kids," Smith said. "They got that one but before that I thought our defense did everything you could ask."
Quarterbacked by redshirt freshman Brandon Allen after Wilson's exit, Arkansas was about to punt when lightning bolted through the deluge and play was stopped at 5:08 of the third quarter and never resumed.
Surprisingly, neither team turned it over in the rain.
"