ASU rallies past S. Alabama 36-29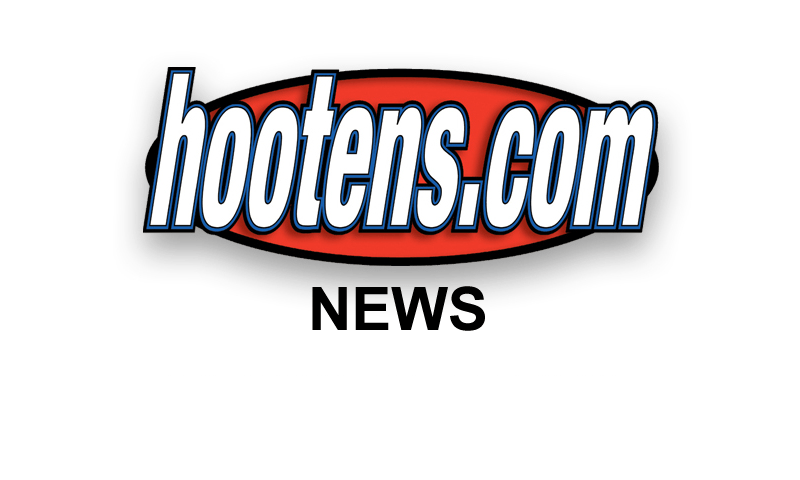 JONESBORO - Senior quarterback Ryan Aplin threw for three touchdowns and ran for another Saturday in leading Arkansas State to a 36-29 homecoming victory over South Alabama before a Liberty Bank Stadium crowd of 22,143.
Arkansas State, winners in three of its last four outings, improves to 2-1 in the Sun Belt Conference and 4-3 overall. South Alabama is winless in its last four appearances and fell to 1-5 overall and 0-2 in SBC action.
"We are happy with the victory, but disappointed that we didn't protect the football," ASU head coach Gus Malzhan said. "We had some special teams breakdowns and we had some trouble getting off the field on third down, but the bottom line is we won a (Sun Belt) conference game for the second time in a row. Now we have some momentum going into our next game (at Louisiana-Lafayette)."
Aplin, who totaled 203 passing yards on 17 completions against South Alabama, climbed into second place among SBC's all-time passing leaders with his performance as the school's all-time leading signal-caller. Aplin has amassed 9,007 career yards thru the air.
For ASU, J.D. McKissic led all receivers Saturday night with seven catches for 41 yards, and Taylor Stockemer had 65 yards on four receptions. David Oku's 84 rushing yards on 22 attempts represented game highs. Ross Metheney made good on 24-of-38 passes for 241 yards with three TD's to lead the Jaguars, who chalked up a 373-yards total offensive yards output.
Nathan Herrold concluded the game with a career- and game-high 17 tackles, the most by an A-State player since 2005. Junior defensive tackle Ryan Carrethers and senior linebacker Nick Nelms also contributed with 10 stops apiece.
ASU erased a 10-0 opening-quarter deficit after junior back David Oku scored on a 3-yard run with over a minute left to finish a seven play, 35-yard scoring drive to give the Red Wolves their first lead of the contest at 14-10. Oku's score represented his team-leading seventh TD of this season.
The contest began with the Jaguars getting on the scoreboard on the game's opening possession. The visitors hit paydirt less than four minutes into the contest on a 4-yard TD pass from quarterback Ross Metheney to Kendall Houston. South Alabama extended its lead to 10-0 at the 7:52 mark on a Michael Chapuseaux 26-yard field goal as score was set up as a result of a recovered Red Wolves' fumble at the ASU 25-yard line.
A-State tallied on the ensuing possession as Aplin scored on a 2-yard keeper with 5:25 to go in the first quarter to narrow the gap to 10-7. Sophomore Frankie Jackson put the Red Wolves in good field position with a 21-yard kickoff return down to the ASU 27. The key play of the drive would occur on Oku's 32-yard run to the USA 21-yard line and a Jaguars' face mask penalty on the play tacked on another 10 yards to give A-State a first down at the 11-yard line.
South Alabama accounted for the only points in the second quarter as Chapuseaux's field goal attempt from 39 yards was successful with 8:33 on the clock to draw the visitors within one point (14-13). Senior linebacker Nathan Herrold's 38-yard interception return halted a USA drive deep into Red Wolves' territory and put the ASU offensive unit just beyond midfield. Unfortunately, A-State's scoring chance was thwarted as the Jaguars recovered a forced Aplin fumble at the 5-yard line.
The Red Wolves would increase their margin early in the third quarter to 21-13 as wideout J.D. McKissic caught a 10-yard Aplin pass to cap a 73-yard, five-play drive. Precisely six minutes elapsed before the next score would occur as South Alabama drew within 21-19 as Metheny hit Jereme` Jones on a scoring toss from 13 yards out. USA went for the tie on a two-point conversion attempt but Metheny's pass into the end zone was broken up by an ASU defender. However, the Red Wolves would answer South Alabama's touchdown with one of their own on the ensuing possession as Aplin threw a 15-yard TD aerial to senior wide receiver Josh Jarboe to make the score 28-19 after three quarters.
In the final quarter, A-State upped its advantage to 36-22 just below the 12-minute mark as Aplin hooked up with senior receiver Taylor Stockemer on a 9-yard TD pass play followed by Oku's two-point conversion rush. ASU's fifth touchdown came after Jaguar kicker Michael Chapuseaux booted his third field goal, a 42-yarder with 14:55 left in the game. South Alabama's Brock Metheny threw his third TD pass of the night with 17 seconds remaining to account for the final points.
A-State produced 316 yards in total offense with 203 yards in passing and 113 on the ground, but was hampered by three fumbles lost to South Alabama.
"We have got to do a better job," said Malzahn in reference to the turnovers. "We are a solid team when we don't turn the ball over. We can be average if we do."
ASU's Homecoming success continues as the Red Wolves have been victorious in nine of their last 10 such outings since 2003.
A-State takes to the road for its next two SBC contests, beginning with a matchup against the Louisiana-Lafayette Ragin' Cajuns on Tuesday, Oct. 23 in Lafayette, La. The game, which is scheduled for a 7 p.m. (CT) start at ULL's Cajun Field, will be televised live nationwide on ESPN2.
"