Class 6A - Week 7 - 2014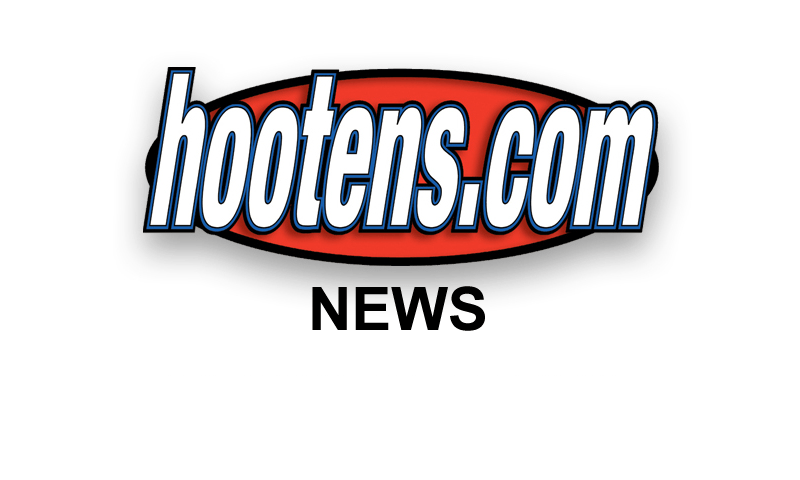 Hootens.com Rankings
Class 6A, Week 7, 2014
Copyright Hooten Publishing, Inc.

1. Greenwood (4-2)
2. Pine Bluff (4-2)
3. El Dorado (5-1)
4. Jonesboro (4-2)
5. Benton (5-0-1)
6. Lake Hamilton (4-2)
7. Siloam Springs (3-3)
8. Alma (3-3)
9. Russellville (2-4)
10. Searcy (3-3)
11. LR Parkview (3-3)
12. Texarkana (2-4)
13. Sheridan (1-5)
14. Marion (0-6)
15. Mountain Home (0-6)
16. LR Hall (0-5-1)

HOOTENS.COM GAME OF THE WEEK
No. 1 Greenwood at Class 7A No. 8 Bryant
Greenwood's coming off its second loss of the year, a 42-37 decision to Conway. Conway (497 yards rushing) outscored Greenwood 28-16 in the second half. Three weeks ago, the Bulldogs fell to Fort Smith Northside 42-17. Three of Greenwood's four wins this year have been over Class 7A opponents (Springdale, FS Southside and Van Buren). Senior quarterback Reid Wheeler has completed 98 of 143 passes (69 percent) for 1,239 yards and 11 touchdowns with three interceptions. Junior Jason Green paces the Bulldogs with 131 carries for 715 yards and eight TDs. Green ran 38 times for 228 yards and two TDs last week against Conway. Senior noseguard/tackle Korban Waldemar (37 tackles), junior linebacker Grant Morgan (51 tackles) and sophomore LB Austin Collins (49 tackles) lead on defense.
Bryant has won four in a row since a 14-14 tie with Benton in the opener. The Hornets beat Alma 24-14 last week. Senior QB Brandan Warner accounted for 240 yards and two TDs. He threw a 17-yard TD pass to junior Quinton Royal and ran 3 yards for a score. Senior Alex Denker booted three field goals, including 45- and 48-yarders. Warner has completed 54 of 80 passes (68 percent) this year for 565 yards and four TDs with no interceptions and rushed 62 times for 381 yards (6.2 yards per carry) and four scores. Senior RB Kylon Boyle leads Bryant with 62 carries for 411 yards (6.6 ypc) and seven TDs. Junior Savonte Turner (6.3 ypc) has rushed for 358 yards and three scores. Five of Bryant's top six tacklers are seniors, including LB Ben Bruick (35 tackles) and end Hunter Fugitt (six tackles for loss). The Hornets start and finish strong, outscoring their opponents 55-13 in the first quarter and 38-6 in the fourth.
Comparing scores: Greenwood beat Russellville 40-0 Week 5, a week after Bryant defeated the Cyclones 34-7. Greenwood forced five turnovers and held the Cyclones to 155 total yards. Bryant gave up 296 total yards (254 passing) to Russellville, including a 56-yard TD pass in the first quarter. Watch highlights of Bryant's Week 2 against LR McClellan here.

HOOTENS TV SHOW
Hooten's Arkansas Football airs 10:30 a.m. on KATV 7 (ABC-Little Rock) and 8:30 a.m. on KXNW (Ch. 34 Fort Smith/Fayetteville) Saturdays this fall. The show features the state's top recruiting prospects.

LAST WEEK
Hootens.com picked nine of 11 winners (82 percent) in Week 6. For the season, hootens.com has correctly predicted 68 of 78 games (87 percent).

WEEK 7 PREDICTIONS (favored team in CAPS followed by point spread)
7A/6A CENTRAL
Siloam Springs at LR CATHOLIC (3) (Thurs.): Siloam Springs fell hard last week to Van Buren 42-20 after beating Alma 30-27 in overtime Week 5. Catholic edged Alma 7-6 three weeks ago and downed Russellville 21-17 last week in rainy conditions.
Alma at CONWAY (14): Life in the Central has been tough for newcomer Alma. The Airedales have dropped their three league games by a combined 14 points. Undefeated Conway beat top-ranked Greenwood 42-37 last week. Senior RB Kevin Chamorro ran 29 times for 369 yards and five TDs. Watch highlights of Conway's Week 2 against Jonesboro here and Alma's Hootens.com Kickoff Week game against Poteau, Okla. here.
GREENWOOD (7) at Bryant: See Hootens.com Game of the Week.
Russellville at VAN BUREN (1): These teams split four meetings as conference foes from 2008-2011 (Van Buren won in 2010 and 2011). Russellville has dropped five straight league games, including last week's 21-17 homecoming loss to LR Catholic. Van Buren stomped Siloam Springs 42-20 last week. The Pointers haven't won consecutive games in more than three years.

7A/6A EAST
JONESBORO (13) at West Memphis: Both teams lost last week. North LR defeated Jonesboro 56-28, while Cabot crushed West Memphis 42-7. Jonesboro's other loss this year came Week 2 at Conway (49-28). The Hurricane have beaten two Class 7A teams over the past four seasons (LR Central and West Memphis). West Memphis topped Jonesboro 34-27 in overtime last year before losing four of its last six games. The Blue Devils lost to No. 10 Searcy 13-12 two weeks ago. Watch highlights of Jonesboro's Week 2 against Conway here and West Memphis's Week 3 against Wynne here.
NORTH LR (21) at Searcy: North LR continues to dominate the East, winning its 10th straight conference game. The Charging Wildcats beat Searcy 52-0 last fall. Watch highlights of North LR's Week 4 against Cabot here.
Mountain Home at MARION (1): Marion's lost 13 straight games since beating Mountain Home 46-35 a year ago. Mountain Home carries a 26-game losing streak.

6A SOUTH
Texarkana at BENTON (12): Texarkana senior RB Andrew Bishop ran 17 times for 128 yards in last week's 30-13 loss to El Dorado. Benton junior QB Cason Maertens completed 17 of 20 passes for 235 yards and four TDs in a 49-13 win at Sheridan. Senior Drew Harris ran 10 times for 115 yards and TD, caught four passes for 88 yards and a score and returned a punt 81 yards for a TD. The Panthers have beaten Texarkana the past two years by an average of 23 points. Watch highlights of Benton's Week 3 against Greenbrier here.
Lake Hamilton at EL DORADO (7): Lake Hamilton lost last week at Pine Bluff 20-0 in a weather-shortened game. El Dorado beat Texarkana 30-13 after trailing 7-3 at halftime. Junior QB Kawon Love completed 11 of 19 passes for 283 yards and three TDs and ran 4 yards for a score. Lake Hamilton topped Texarkana 27-16 two weeks ago. El Dorado has won six of the past seven meetings. Watch highlights of Lake Hamilton's Week 2 against Malvern here.
PINE BLUFF (41) at LR Hall: Pine Bluff eliminated Hall 48-0 in the first round of last year's playoffs. The Zebras play host to defending state champ El Dorado next week. Watch highlights of Pine Bluff's Week 1 against FS Northside here.
Sheridan at LR PARKVIEW (19): This game will be played at LR McClellan. Sheridan lost two turnovers and surrendered 406 yards in last week's 49-13 loss to Benton. The Yellowjackets totaled 218 yards, averaging 4.4 yards per play. Junior Brockton Brown ran 22 times for 125 yards and a TD. Parkview pushed Benton three weeks ago in a 28-19 loss, executing big plays from junior Jason Green (64-yard TD run) and sophomores Xavier Roberson (67-yard punt return for a TD) and Koilan Jackson (53-yard TD pass to Roberson).