ASU peels Idaho 48-24, improves to 3-3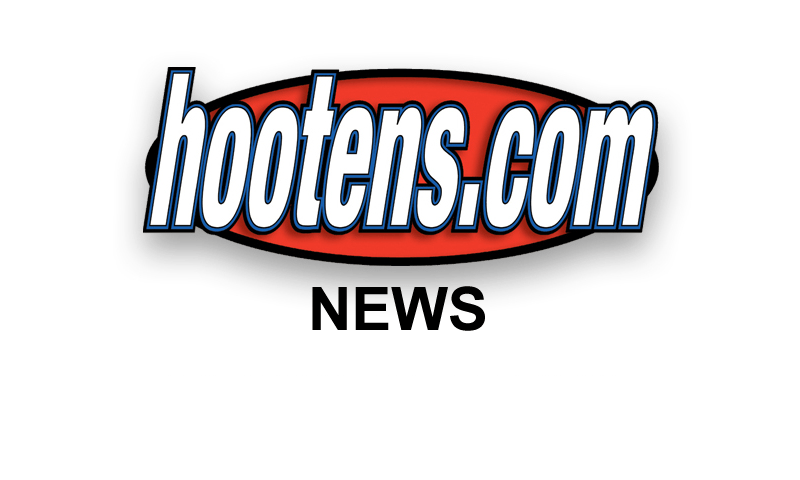 JONESBORO - Arkansas State claimed a 48-24 homecoming win over Idaho Saturday night at Liberty Bank Stadium, marking the Red Wolves' ninth win in their past 10 homecoming outings.

A crowd of of 26,781 fans watched the Red Wolves even their overall record at 3-3. Idaho drops to 1-6 this season with the non-conference loss.
"I'm excited about the win," said A-State head coach Bryan Harsin. "Coming off these last few games, getting a win was the main thing we needed to accomplish tonight. I'm proud of our players and the preparation leading into the game this week coming off the loss to Missouri and just the changes that we felt like we needed to make. That needs to continue."
Arkansas State struck first on its initial play from scrimmage as senior quarterback Adam Kennedy hooked up with senior wide receiver Julian Jones on an 80-yard out-and-up touchdown pass play to give the Red Wolves a 7-0 lead. Jones, who would end up with 111 first-half receiving yards, managed to get open behind the Idaho secondary and outran two Vandals' defenders for the end zone after hauling in a Kennedy pass near midfield.
The Red Wolves increased their first-quarter advantage to 14-0 a little over four minutes later when Kennedy completed a 13-yard scoring toss to sophomore wide out J.D. McKissic, who pulled in the deflected ball while on flat on his back in the end zone as A-State moved the ball 65 yards in seven plays to paydirt. Idaho chipped into the Red Wolves' lead and cut the deficit into half at 14-7 with 1:29 left to go in the frame as running back James Baker scored untouched off right tackle from four yards out.
A 38-yard field goal by A-State senior kicker Brian Davis gave the Red Wolves a 10-point cushion at 17-7 in the second quarter with 6:43 left on the clock. Davis' field goal ended a 16-play, 66-yard scoring drive, which was helped by a 19-yard Darion Griswold pass catch from Kennedy. The Kennedy-Griswold combination struck again on A-State's next possession as Kennedy hit the Red Wolves' sophomore tight end on a 13-yard TD strike with 2:13 remaining to finish an 85-yard march as the hosts went up 24-7 before the end of the half.
A-State managed to increase its lead to 31-7 early in the third quarter as Adam Kennedy hit Darion Griswold in the back of the end zone from one yard away with 10:48 showing on the clock as the pair accounted for their second scoring play in a row. Idaho countered on its next possession with a field goal by kicker Austin Rehkow, who booted a 28-yarder around the seven-minute mark as the Vandals to make it 31-10. A R.J. Fleming 56-yard return on the ensuing kickoff put the ball into Idaho territory at the UI 43-yard line, but Adam Kennedy's pass was intercepted three plays later and returned 37 yards by safety Trey Williams to the A-State 39-yard line. The turnover helped set up an Idaho touchdown, a 15-yard TD pass from quarterback Taylor Davis to wide receiver Dezmon Epps, exactly three minutes later as the Vandals cut the margin to 31-17.
Idaho came right back with another touchdown on its second play in the fourth quarter as the Vandals scored 17 unanswered points as a result of running back James Baker's one-yard TD run to draw within 31-24 at the 14:22 mark. However, A-State would get those points back in one play, 12 seconds later to be exact as J.D. McKissic took an Idaho kickoff from his two-yard line and ran a school third-longest 98 yards for the touchdown to give the Red Wolves a 38-24 advantage. The Red Wolves added a Brian Davis' 21-yard field goal with 6:19 remaining and tacked on seven more points at 2:39 on senior running back David Oku's three-yard TD scamper.
The Red Wolves piled up 26 first downs and 565 yards in total offense, which featured 375 yards in passing and 190 yards rushing. Adam Kennedy threw for a career game-high 375 yards, which included 260 in the first half, and four scores on 22-of-32 passing. J.D. McKissic hauled in nine of those aerials for 80 yards, Darion Griswold five for 89, and Julian Jones had four grabs for 135 yards as the trio accounted for a combined 304 receiving yards and all three of A-State's TD receptions. Senior running back Sirgregory Thornton's 85 rushing yards led the Red Wolves.
Idaho, which netted 386 total offensive yards with 212 in the air and 174 on the ground, was led by James Baker's game-leading 150 rushing yards on 23 carries and Taylor Davis' 199 yards in passing with a 14-of-39 performance.
Junior linebacker Qushaun Lee turned in a game-high 15 tackles for A-State and was aided by junior linebacker Kyle Coleman's career-best nine stops. Junior free safety Sterling Young and senior defensive tackle Ryan Carrethers supplied seven tackles apiece. For Idaho, linebacker Marc Millan led the way with 11 tackles.
Overall I thought our guys played really hard," said Harsin. "I thought our guys came off the sidelines and made adjustments that they needed to make. Idaho was a team that is improved, which you knew they would be after the teams that they played. They're going to come back after the loss. That's what happens, you get coached harder, and that's how it is. We knew the mentality of those guys would be tougher and about doing more things. The nice thing about it is that we can go back and make all of those corrections with a win next to it before we go back on Tuesday and play Louisiana-Lafayette."
Arkansas State closes out its two-game homestand Tuesday, Oct. 22, as the Red Wolves go up against the Louisiana Ragin' Cajuns at Liberty Bank Stadium in Jonesboro, Ark. A 7 p.m. (CT) kickoff is scheduled for the Sun Belt Conference (SBC) contest, which will be televised to a nationwide audience on ESPN2. The Red Wolves, the two-time defending SBC Champions, are currently 1-0 in league play this fall.
Red Wolves Howl: A-State registered its third straight homecoming victory and is now 10-1 in such contests over the last 11 seasons ... The Red Wolves are 39-8 at Liberty Bank Stadium to date since 2005 and have won 14 of their last 15 home appearances ... A-State extended its win streak in the month of October to nine games ... The Red Wolves improved to 58-27-1 all-time in their annual homecoming game as a result of the win over Idaho ... Adam Kennedy's 375 passing yards represents the sixth highest single-game output in school history ... Qushaun Lee tied a personal career game high with 15 tackles, matching his output at Nebraska last season ... A-State eclipsed the 400-yard mark in total offense for the fifth time this campaign with its 565-yards output.
"