hootens.com National D-I Top 25 and this week's predictions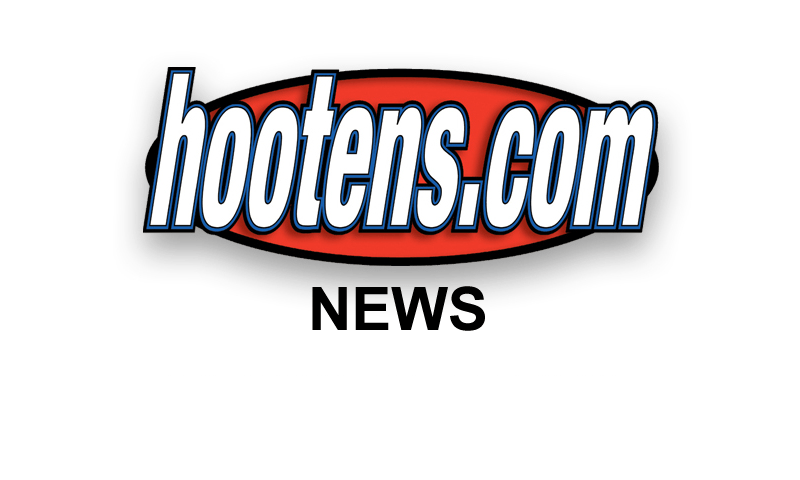 hootens.com Top 25
1. Ohio State (6-0): The Buckeyes, in only their second road game of the year, could be the second No. 1 to fall in as many weeks with a tough one at Wisconsin.

2. Boise State (5-0): At 19 wins in a row, Broncos own nation's longest winning streak. San Jose State won't do anything to stop it.

3. Oregon (6-0): First time all year Ducks failed to dazzle in 43-23 win over lowly Washington State.

4. TCU (6-0): In 45-0 win over Wyoming, Frogs got second consecutive shutout for the first time in 55 years. BYU, you're next.

5. Nebraska (5-0): Cornhuskers would dearly love to give Texas a nice Big 12 parting gift - a decisive loss before the frenzied home folks.

6. Alabama (5-1): Was it just not Bama's day, or did South Carolina expose a major chink in the Tide's supposedly invincible armor?

7. Auburn (6-0): So far, good things have come in threes. Tigers have three wins by three points, including 37-34 over Kentucky last week.

8. South Carolina (4-1): Gamecocks didn't just beat Alabama. They beat them up. Now can they handle success?

9. Utah (5-0): Utes leave Iowa State with 68 points, most they've scored in 27 years. Last time they scored this many was 1983 against Wyoming, Saturday's opponent.

10. Oklahoma (5-0): Sooners have won 67 of 74 games against Iowa State. Game is at home and OU is coming off an open date. Not a tough one to figure.

11. Arkansas (4-1): If Hogs hope to stay in SEC West contention, they have to find a way to slow down the Auburn offense and earn a tough road win.

12. Michigan State (6-0): The Midseason Where-Did-This-Team-Come-From Award goes to the Spartans, who won't leave the state of Michigan until Oct. 23.

13. Stanford (5-1): After missing a PAT, kicker Nate Whitaker atones with 30-yard field goal on last play of the game to beat USC, 37-35.

14. LSU (6-0): Say what you will about the brains and guts of LSU coach Les Miles, his games are rarely dull. Win at Florida should at least quiet Tigers fans about the brain cramp against Tennessee.

15. Iowa (4-1): Rested Hawkeyes begin a three-game stretch that will define their season - at Michigan, and home games with Wisconsin and Michigan State.

16. Florida State (5-1): That kind of performance against Miami (a 45-17 rout) has not been seen from the Seminoles in what seems like years.

17. Wisconsin (5-1): Prime time matchup with No. 1 Buckeyes is a chance to make a statement. Or a chance to prove Badgers are overrated.

18. Oklahoma State (5-0): Can Cowboys change a bit of history? OSU hasn't won at Texas Tech since World War II - that's 0-9-2. They have the offense to do it.

19. Missouri (5-0): A tissue-soft schedule so far gets a lot tougher at Texas A&M where Tigers have won just once in five tries.

20. Air Force (5-1): Falcons will have to guard looking past San Diego State with TCU looming next.

21. Oregon State (3-2): Beat No. 9 Arizona on the road. Only two losses were narrow ones at TCU and Boise State.Beavers are underappreciated and underrated.

22. Nevada (6-0): First time the explosive Wolfpack has been 6-0 in 19 years. Watch out, though, for a trap game at Hawaii.

23. Arizona (4-1): Wildcats' defense, previously No. 2 in the country, took a beating from Oregon State in 29-27 home loss.

24. West Virginia (5-1): With winnable streak of games ahead, Mountaineers have chance to get on a late-season roll.

25. Florida (4-2): Maybe, just maybe, Gators just aren't that good.

This Week's Predictions
Arkansas (4-2) at Auburn (6-0): Tigers' streak of narrow escapes ends here...Arkansas 38, Auburn 34.

Arkansas State (3-4) at Indiana (3-3): Red Wolves could make things uncomfortable for Hoosiers, but a road win might be asking too much...Indiana 24, Arkansas State 20.

Ole Miss (3-4) at Alabama (5-1): Ole Miss, which is 1-22 against the Tide on the road, should be a good tonic for Alabama... Alabama 35, Ole Miss 9

Mississippi State (4-2) at Florida (4-2): Can Dan Mullen return to Florida for a program-changing win? Maybe. Maybe not...Florida 27, Mississippi State 21.

S. Carolina (4-1) at Kentucky (3-3): Gamecocks could be ripe for upset after emotional win over Alabama. This has upset written all over it...Kentucky 21, S.Carolina 17.

Texas (3-2) at Nebraska (6-0): Longhorns could be last obstacle in Huskers quest for perfect regular season...Nebraska 24, Texas 14.

BYU (2-5) at TCU (6-0): Cougars will score on TCU, but that's about all they will do...TCU 34, BYU 10.

Vanderbilt (2-3) at Georgia (2-4): Bulldogs may have found a little confidence in rout of Tennessee...Georgia 31, Vanderbilt 17.

Iowa (4-1) at Michigan (5-2): Wolverines defense has just way too many holes...Iowa 34, Michigan 27.

Missouri (5-0) at Texas A&M (3-2): Aggie QB Jerrod Johnson is killing the offense with careless turnovers...Missouri 17, Texas A&M 13.
"