ASU at Indiana in-depth preview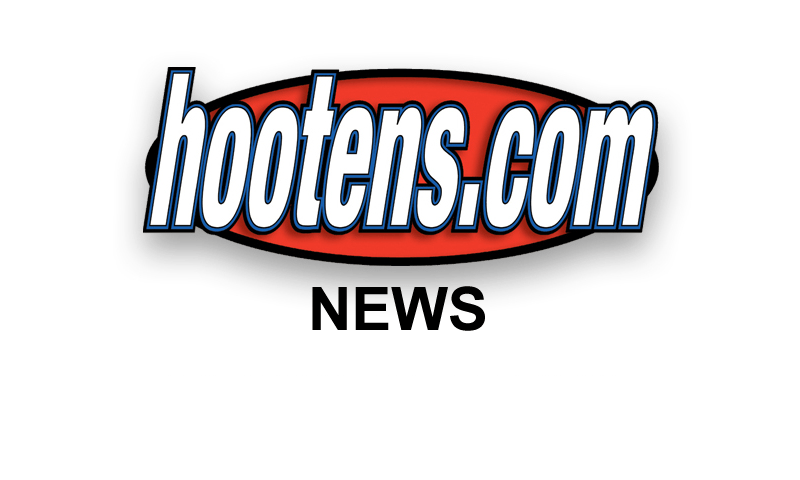 | | |
| --- | --- |
| | |
| ASU COACH STEVE ROBERTS | |
UP NEXT: Arkansas State remains on the road this week for its third non-conference outing this year, facing Indiana at Memorial Stadium at 11 a.m. Saturday in an ESPNU televised game. Every A-State game can be heard live on 107.9 FM (Jonesboro), 88.3 FM (Little Rock) and on AStateRedWolves.com.
THE PRINCIPALS: Arkansas State snapped a two-game skid last week with a 24-19 victory over North Texas, while Indiana is on a two-game slide after dropping back-to-back games against nationally-ranked Michigan (35-42) and Ohio State (10-38). Both teams feature high-powered offenses averaging over 400 yards and 25 points per game. A-State and Indiana are also giving up over 400 yards of offense per game, but the Red Wolves are coming off their best game defensively. A-State held North Texas to a season-low 292 yards.
THE ARKANSAS STATE-INDIANA SERIES: Saturday's game will be the first meeting between Arkansas State and Indiana.
ARKANSAS STATE vs. THE BIG TEN CONFERENCE: Indiana will become the fourth Big Ten opponent in the history of ASU football, joining Illinois, Minnesota and Iowa. Arkansas State has played both Illinois and Minnesota twice and holds an 0-4 record in those games. The Red Wolves last game against against a Big Ten opponent was at Iowa last season. Iowa won the 2009 game 24-21. ASU is 0-2 against Illinois, falling 59-7 in 2002 and 41-3 in 1999. Minnesota defeated ASU 17-14 in 1998 and 55-7 in 1995.
AN A-STATE VICTORY WOULD . . . Snap a five-game non-conference skid . . . give the Red Wolves their second win over a team from an automatic-qualifying BCS conference since joining the FBS . . . give the Red Wolves their first victory over a Big Ten opponent . . . give ASU back-to-back victories for the first time since winning its last two games of the 2009 season.
HEAD COACH STEVE ROBERTS: Arkansas State head coach Steve Roberts is in his ninth year at Arkansas State after leading the Red Wolves to the 2005 Sun Belt Conference Championship and to bowl eligible seasons three of the last five years. During his first eight seasons as the Red Wolves' head coach, he guided ASU to 41 wins for its most over an eight-year span at the school since 1985-1992. Roberts was named the 2005 Sun Belt Conference Coach of the Year. Under Roberts, the Red Wolves have had 70 All-Sun Belt Conference selections, a Sun Belt Conference Freshman of the Year, SBC Offensive Player of the Year, two SBC Defensive Players of the Year and an SBC Newcomer of the Year.
17 AND UNDER: Arkansas State holds a 19-4 record under head coach Steve Roberts when holding its opponents to 17 points or less. The Red Wolves have won 16 of their last 18 games when holding their opponent to 17 or fewer points and have won 28 straight games when holding their opponents to 10 or fewer points.
SBC WEEKLY HONORS: The Red Wolves have had three players earn one of the Sun Belt Conference's weekly honors four times. Sophomore quarterback Ryan Aplin has been named the league's offensive player of the week twice, while senior safety M.D. Jennings and senior linebacker Javon McKinnon have both been recognized as the defensive player of the week once.
TALE OF TWO HALVES: Arkansas State has outscored its opponent in at least one half in every game this season except for its season opener at Auburn. Below is a breakdown of the scoring for ASU in each half of its last five games:
1ST HALF 2ND HALF
ULL 7-24 17-7
ULM 21-6 13-14
Troy 14-24 14-11
UL 7-31 17-3
UNT 21-16 3-3
| | |
| --- | --- |
| | |
| ASU RB DEREK LAWSON | |
RISING RUSHING NUMBERS: Junior running back Derek Lawson rushed for a season-high 73 yards last game against North Texas and his 6.1 average per carry was his second highest of the season. Lawson posted his two highest rushing totals of the season over the last two games, running for a combined 144 yards while averaging 6.3 yards per attempt. He is averaging 72 yards over the last two games, compared to 36.2 over the first four. He now has a team-best 289 yards rushing to surpass his 244 yards for all of last season.
SWEET 16: Arkansas State had eight players record at least one reception against North Texas, only one shy of its season-high nine at both Auburn and Louisiana-Lafayette, and through just six games has already had 16 players haul in at least one pass this year. A-State's 16 players with a reception is its most since the 2006 campaign when 18 players caught at least one pass. ASU has completed at least one pass to six players in every game this year.
CATCH AFTER CATCH: Junior wide receiver Dwayne Frampton has either tied or led A-State in receptions in three of its six games played, including its last outing at North Texas. Frampton has a team-high 28 receptions that matches the second most by any ASU player for all of last season. He has caught multiple passes in every game, including a personal and team-high eight against both Auburn and Louisiana-Lafayette.
SCORE IT AGAIN: Sophomore quarterback Ryan Aplin was responsible for three touchdowns to match his career best total in Arkansas State's 24-19 victory over North Texas, running for two scores and adding another through the air against the Mean Green. Aplin rushed for 61 yards and completed 14-of-26 pass attempts for 169 yards to finish with over 200 yards of total offense for the sixth time this season.
RUSHING POWER: After rushing for a combined 61 yards in its first two games, Arkansas State has recorded at least 158 yards rushing in its last four games. The Red Wolves are averaging 200 rushing yards per game over their last four outings, which includes a season-high 234 yards against Louisiana-Monroe, compared to 30.5 over its first two games.
20 SOMETHING: Arkansas State has scored at least 24 points in each of its first five games and is averaging 26.7 points a game, which ranks third in the Sun Belt Conference. The last time A-State scored 20 or more points in six consecutive games was the 1987 season when it actually did so in eight consecutive outings.
PLAY AFTER PLAY: Arkansas State has run at least 80 offensive plays in three of its first six games, including a season-high 84 at Auburn. Prior to this season, the last time ASU had run at least 80 plays in a game was Oct. 13, 2007 when it ran 85 against Louisiana-Monroe. If the Red Wolves maintain their average 72.8 plays per game, they would finish the regular season with 873 total plays to break the school record of 848 set in 2007.
IN THE ZONE: The Arkansas State offense is almost perfect in the red zone, scoring on 20 of 22 opportunities for a 90.9 percentage. That percentage is ranked first in the SBC and 12th in the nation in red zone offense. ASU's 20 scores in the red zone consist of 15 touchdowns and five field goals.
BIG PLAY: Arkansas State has run 35 plays (5.8 per game) this season that have covered at least 20 yards, including four last week against North Texas and a season-high nine against Louisiana-Lafayette. The Red Wolves have run four plays that covered at least 53 yards with a long play of 65 yards (Ryan Aplin pass to Taylor Stockemer) against ULL.
300-PLUS: Arkansas State posted at least 327 yards of total offense in each of its first six games, marking the first time since the 2008 season it has compiled over 300 yards of offense in six consecutive outings. The 2008 team posted at least 300 yards of offense in its first seven games. The Red Wolves recorded over 300 yards of offense in six games for all of last season. ASU is currently ranked second in the SBC and 44th in the nation in total offense with 413.7 yards per game.
DEFENSIVE NOTES
HERROLD SETS PERSONAL HIGHS: Sophomore linebacker Nathan Herrold recorded a team-high nine tackles, including one tackle for loss, and forced his first career fumble that set up Arkansas State's first touchdown in its 24-19 victory over North Texas. Herrold'snine tackles, which included six solo stops and three assisted, were a personal season high and just two shy of his career-best total set last year as a freshman. He set the tone for ASU early in the game, forcing a fumble on the first play at North Texas' 20-yard line that was recovered by teammate Javon McKinnon. The Red Wolves followed the fumble recovery with a touchdown to take an early 7-0 lead.
| | |
| --- | --- |
| | |
| ASU DL BRYAN HALL | |
STINGY DEFENSE: Arkansas State's defense limited the Mean Green to a season-low 292 yards of total offense, which was also the fewest yards allowed by the Red Wolves' defense this year. ASU also held UNT to just 74 yards of total offense in the second half, its fewest allowed in any half this season. The last time ASU allowed fewer yards was the last game of the 2009 season when Western Kentucky managed just 229.
FORCING TURNOVERS: The Red Wolves posted a fumble recovery against North Texas, giving them three straight games and four games total with a fumble recovery (Auburn, Troy, Louisville, North Texas). ASU also has four interceptions in three games this year. While the Red Wolves didn't intercept a pass against North Texas, they had at least one pick in the three previous games.
PLAYING IN THE BACKFIELD: Junior defensive lineman Dorvus Woods recorded 1.5 tackles for loss against North Texas and has 3.5 over the last two games to climb to 11th in the Sun Belt Conference in the stat with 4.5 total. Also ranked among the top players in the league in tackles for loss are redshirt freshman Amos Draper (ranked third with a team-high six) and senior Bryan Hall (ranked 20th with 3.5). Hall is also ranked third in the conference in sacks with a team-high 3.5.
IN THE ZONE (PART II): The Arkansas State defense is second in the Sun Belt Conference and tied for 12th in the nation in red zone defense, holding opponents to a 67.9 scoring percentage. A-State's four opponents this season have turned just 19 of their combined 28 red zone opportunities into points (11 TD, 8 FG).
SPECIAL TEAMS NOTES
ZALUD STEPPING UP: True freshman kicker Bobby Zalud is ranked third in the Sun Belt Conference in scoring by kick despite not attempting a field goal in the Red Wolves' season opener or three weeks ago against Troy. However, Zalud is 17-of-17 on extra point attempts over the last five games and 5-of-8 on field goal attempts in four of A-State's six games. He is also ranked second in field goals made (0.83 per game), and his 17 consecutive extra points made is three shy of the 10th most in school history.
SOLID KICKOFF COVERAGE: Arkansas State averaged a season-high 66.8 yards on five kickoffs that included one for a touchback against North Texas. The Mean Green didn't have better field position than its own 29-yard line to start any drive following a Bobby Zalud kickoff, and three of those drives started either at or inside the Mean Green's 20-yard line. ASU is ranked second in the Sun Belt Conference in kickoff coverage with a 43.8 net yards average.
HALL APPROACHING TOP-10 NUMBERS: Junior wide receiver Rod Hall is approaching top-10 numbers in school history in kickoff returns this year. Hall will enter the Indiana game needing four returns to tie the 10th most (24) in school history for a single season and just 70 yards short of the 10th most in school history (505).
"