Hogs: Wilson always looks to improve; O-line takes steps in the right direction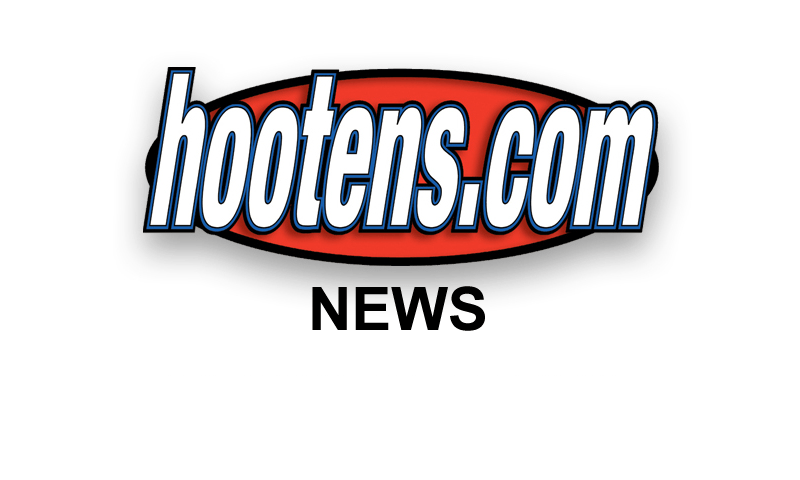 QB Tyler Wilson

FAYETTEVILLE - Tyler Wilson didn't have a Tuesday practice worth shouting about.

Not that anybody but Wilson and the Arkansas coaches knew how well the Arkansas quarterback fared in Tuesday's open date week practice, but he couldn't have shouted about good or bad or in between.

"It was getting better and then we went to practice this afternoon," Wilson said of his voice, hoarse from barking signal over the din of successively large crowds in Razorback victories over Texas A&M at the Dallas Cowboys Stadium and Auburn at Reynolds Razorback Stadium. "We were doing a lot of audible stuff and I was telling the running back to echo stuff out for me. Dennis (Johnson) did a good job helping me out today."

A fourth-year junior from Greenwood in his first year starting, Wilson didn't have to shout to reflect to media on his work with the 5-1 Hogs before their next game Oct. 22 at SEC West rival Ole Miss.

"Well, obviously we would like to be 6-0," Wilson said, "but 5-1 is pretty good. We can control what we can control the rest of the way and that's to win every ballgame and still have one of our goals sitting there. I think we are sitting in a pretty good spot and we can take care of the rest."

Reflect on individual performance another asked reflexively.

"Um, it's pretty good for a first-year starter if you look at everything on paper," Wilson said, "but it's not about that. I feel I have had opportunities to be much improved from that. You feel it could have been more than that and touchdowns and all that other stuff, but we got a win. And we're 5-1 and really that's all I am concerned about."

Wilson was asked about his resiliency to keep getting up from all the hits he took in Arkansas' first five games save for the end of the first-half concussion benching him the second half of the Sept. 10 rout of New Mexico.

"I have been on the bench for four years and haven't had to take it," Wilson said smiling. " So I don't know if that's all added up - no - I think it's just I want to be out there and want to play. I have had the opportunity to stand in there and throw balls and them be caught while I was getting hit. It doesn't hurt nearly as bad when it's caught, I promise."

IMPROVING TACKLES
Wilson didn't take anywhere near the pounding of his first five games when Arkansas evened its SEC record to 1-1 while routing reigning national and SEC champion Auburn, 38-14.

Improving offensive tackles Grant Freeman, a fifth-year senior in his first year as a regular starter, and junior college transfer Jason Peacock helped keep him intact.

"I think they are getting comfortable," Wilson said of the tackles. "You see a little bit of improvement each week. I know I wasn't laying on the ground nearly that much this past week. When I was it was because they brought pressure that we didn't have picked up and there was nothing they could do about it. So it wasn't on them. They are doing a much better job."

REDSHIRT SPOTLIGHTED
Offensive coordinator Garrick McGee and several players said this is a week to work on fundamentals, heal the injuries and get a head start on preparing for Ole Miss, which is occupied Saturday with unbeaten Alabama.

It's also an opportune week to work with the redshirts and seldom-used reserves.

For McGee, specifically coaching quarterbacks, it is more time spent with Brandon Allen, the freshman from Fayetteville redshirting so long as Wilson and third-year sophomore backup Brandon Mitchell stay healthy.

"We're really fortunate to have Brandon Allen in our program," McGee said after Tuesday's practice. "He can throw every pass we need him to throw. He's a fast and willing learner. I think he's doing a really good job for us."

CHILDS PLAY
Behind early this season after coming off torn patellar tendon surgery (November), senior Bilektinikoff watch list receiver Greg Childs caught four passes for 44 yards for his best stats game of 2011 but also had helped considerably, McGee said, in the 42-38 victory over Texas A&M.

Citing Wilson's TD pass against A&M to running back Ronnie Wingo, McGee said, "Greg made a great block to get him in the end zone. Late in the game we ran a draw to Dennis (Johnson) on the right side, and Childs came from the opposite side and knocked a DB down so Dennis could get extra yards. So he's doing a lot to help us win."

McGee said the the successes of receiver Jarius Wright (33 catches and 554 yards), and Joe Adams (27 catches for 284 yards and a 98-yard rushing TD) soon will lead to more catches for Childs (nine catches for 109 yards) and receiver Cobi Hamilton (18 catches for 340 yards).

"Tyler's going through his progressions, and the ball's going to Jarius based on the coverage," McGee said. "The benefit that we have is once someone says we've got to take Jarius out of the game or Joe Adams out of the game, then the coverage will change and probably Childs and Cobi will get more catches. I just think that the defenses that they're playing the coverages they're playing, the ball's getting pushed more to other guys."

"