Arkansas vs. #7 Alabama: confident Hogs try to reverse Bama domination of past 7 years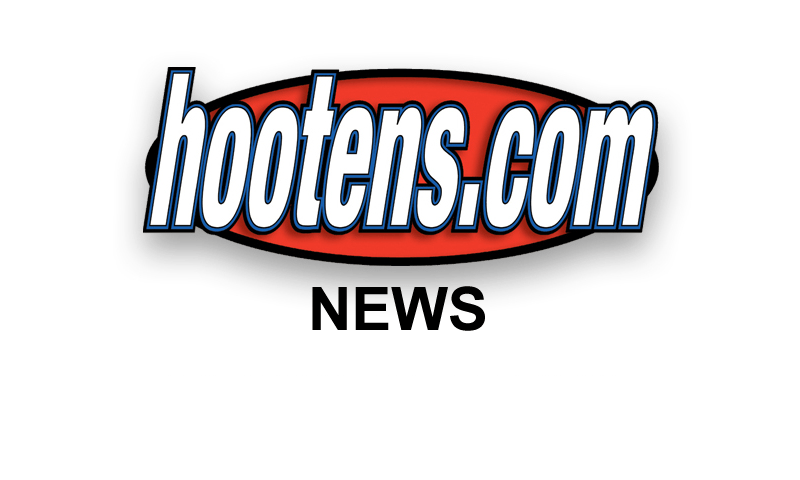 | | |
| --- | --- |
| | |
| | Jr QB BRANDON ALLEN |
FAYETTEVILLE - The little engine that couldn't now talks like it can.

Belief is the first step these Razorbacks must take Saturday to upset the Alabama Crimson Tide, which flooded the Hogs 52-0 and 52-0 the past two SEC seasons.

"We are night and day different than we were last year," Arkansas junior quarterback Brandon Allen asserts.

The seventh-ranked Crimson Tide (4-1, 1-1 in the SEC West) and Arkansas (3-2, 0-2) clash at 5 p.m. Saturday on ESPN at a soldout Reynolds Razorback Stadium.

"Clash" seems Arkansas optimistic. Alabama's successive 52-0 thrashings render these Razorbacks without a player ever scoring against the Crimson Tide.

Nick Saban, Alabama's coach with three national championships since his 2007 Alabama advent, stands 7-0 against Arkansas and the four Razorback head coaches he faced.

Only Houston Nutt's 2007 Hogs (41-38 loss in Tuscaloosa, Ala.) and Bobby Petrino's 2010 Hogs (24-20 loss) came close.

Petrino's 2008, 2009 and even his 11-2 Hogs of 2011 were slaughtered 49-14, 35-7 and 38-14 by Alabama. Coach John L Smith in 2012 and Bret Bielema in 2013 took the 52-0 butcherings.

Bielema is back, bringing faith with him. Although 0-10 in the SEC under Bielema, Arkansas has played competitive football since losing to Alabama last year through this season's five games. Those include losing contested SEC efforts against now No. 2 Auburn and to then No. 5 Texas A&M in overtime Sept. 27 before an open date.

Arkansas has seen enough improvement on both sides of the ball to bolster confidence. The Bible reports faith can move mountains. It doesn't state that faith alone will stem this Crimson Tide.

Alabama began last week ranked No. 3 with many believing it to be No. 1.

The Tide dropped to No. 7 this week after last Saturday's 23-16 upset loss to Ole Miss accompanied by season-ending injuries to an Alabama starting linebacker and top reserve running back.


The loss raised some questions, even among former Alabama QB/current Cincinnati Bengals reserve AJ McCarron whose publicized comments that Alabama's offense lacked leadership evoked controversy alien to Saban's taut ship.

Still, few dare to assert that the driven Saben and his talented Tide won't rise again to re-emerge and qualify for national championship play in Division 1's first-ever playoff.

The Tide has all of what Arkansas has some. Each has a big, physical run-blocking offensive line with great running backs (Arkansas' Alex Collins and Jonathan Williams and Alabama's T.J. Yeldon and Derrick Henry).

The quarterbacks, Arkansas' Allen and Alabama's Blake Sims, began this season maligned during the summer, but have completed 60 and 70 percent of their passes. Combined they have passed for 17 touchdowns vs. three interceptions, 9-1 for Allen and 8-3 for Sims.
One major difference: Arkansas, or hardly anybody else, has a receiver like Alabama's Amari Cooper (52 catches for 746 yards and five TDs).

Defensively, the Razorbacks have improved from passively horrific in 2012 and 2013 to gaining on achieving respectability under new coordinator Robb Smith.

Alabama's defenses under Saban and coordinator Kirby Smart , the Ole Miss game notwithstanding, are legendary back to front and especially in between.

Denzel Devell, Alabama's fine starting strongside linebacker, starting center Ryan Kelly and No. 3 running back Kenyan Drake are injured and won't play.

But Saban can simply say "next" and promote a quality replacement, particularly among its assembly line of linebackers, say Bielema and Arkansas' offensive coaches.

"Their linebackers are bigger and thicker traditionally more than other teams," Bielema said.

And come at you collectively, fiercely and interchangeably, Arkansas tight ends coach Barry Lunney Jr. said.

"They are like cookie cutters," Lunney said. "They are so good in the recruiting process that they just stamp them out, guys that fit certain parameters: All large, all can run and all well-coached."

Arkansas' linebackers aren't collectively there, yet, but drawing closer with two years of Randy Shannon's linebackers coaching and two years of the Bielema staff's recruiting.

Saturday's sellout crowd and 65-plus members of Arkansas' 1964 national title team will see if the 2014 Razorbacks have improved enough in all phases to catch the Tide.




"