Hogs: Washington to start at corner; DE Clowney to start for Gamecocks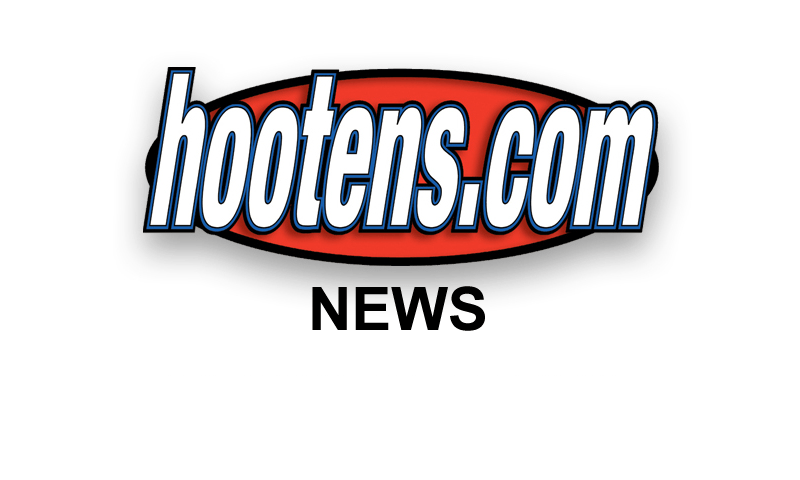 Arkansas coach Bret Bielema looks
forward to going against S. Carolina
coach Steve Spurrier.
FAYETTEVILLE - In a mild surprise, junior college transfer Carroll Washington will replace injured starting cornerback Will Hines on Saturday when Arkansas plays host to South Carolina.
The Razorbacks (3-3, 0-2 in the SEC West) battle the Gamecocks (4-1, 2-1 in the SEC East) at 11:20 a.m. Saturday in an SEC-TV network game and homecoming at Reynolds Razorback Stadium.
While noting a decision wouldn't be made until after Thursday's practice, Arkansas defensive coordinator Chris Ash had said Wednesday that redshirt freshman Jared Collins "probably has the upper hand," during the week's workouts, following Hines breaking his arm during last week's 30-10 loss at Florida.
Head coach Bret Bielema, always the lone Arkansas coach to meet with media on Thursday, announced that Washington, a Baltimore native come to Arkansas last January via Hartnell Community College (Salinas, Calif.), would start after playing six games mainly on special teams. Washington worked as a reserve corner after Collins was sidelined by a concussion during Arkansas' 24-3 victory over Southern Miss on Sept. 14.
"We will start Carroll Washington," Bielema said Thursday, citing Washington's workouts the past three weeks. "You remember the game that Jared got hurt in, that exposed Carroll to a lot of reps that (next) week during practice. He capitalized on it and continued to do so. He has done a good job for us on special teams. So I am excited to see him get out there and play. J.C. (Collins) will get in there as well as (true freshman cornerback) D.J. Dean."
Hines, likely out at least the next four games, is the lone Razorback who played against Florida who will not play vs. South Carolina, Bielema said.
Arkansas began its season 3-0 but has lost three straight to Rutgers 28-24, now ninth-ranked Texas A&M 45-33 and to 18th-ranked Florida 30-10.
"At this time of the year when you go 3-3 after three losses, you worry about their mental state and just their ability to kind of stay engaged," Bielema said. "But they have been nothing but very, very positive and very, very upbeat about the opportunity Saturday. It's the homecoming game. It's all about Arkansas. One I think our kids are going to be excited to play especially with the early kickoff."
Bielema said practices this week reflect his optimism. "I felt our guys locked into the game plan and had a good Thursday practice," Bielema said. "I really thought Tuesday, Wednesday and Thursday we had extremely good focus."
CLOWNEY TO START
Thursday in Columbia, S.C., Lorenzo Ward, the defensive coordinator for South Carolina coach Steve Spurrier and formerly Arkansas' cornerbacks coach in 2008 for Bobby Petrino, called Gamecocks defensive end Jadeveon Clowney "probable" to start against Arkansas.
The nation's most heralded defensive player in preseason, Clowney has been bothered by injuries, including a rib injury compelling him not to play last week in the Gamecocks' 35-28 victory over Kentucky.
Clowney's status has been subjected to speculation all week, but Bielema and his offensive coordinator, Jim Chaney, have prepped the Hogs expecting Clowney to play.
"If he starts, then we know where our first play is," Bielema said Thursday.
Does that mean running right at him or away from him?
Bielema smiled. "Depending on what you want to do," Bielema replied.
SALUTING SPURRIER
Saturday's game marks Bielema's first clash with Spurrier, a Hall of Fame coach from his national championship days coaching the Florida Gators and successful coaching the previously mediocre Gamecocks. Spurrier has compiled a 70-38 record at South Carolina since 2005.
Regarding coaching against one of college football's living legends, Bielema recalled his first Wisconsin vs. Penn State meeting against the late Joe Paterno, Penn State's head coach from 1966-2011.
"I remember my first year in coaching to walk out on the field and shake hands with Joe Paterno," Bielema said. "It's one of those things you can't imagine as a child growing up being on the same field, let alone compete with him. We were fortunate to win that game. Coach Spurrier has been such an icon in our profession for such a long time, so it's going to be tremendous. One of those true benefits you can never actually imagine until you're out there doing it."
"