Arkansas at Alabama: last year's close loss to Tide means little to either team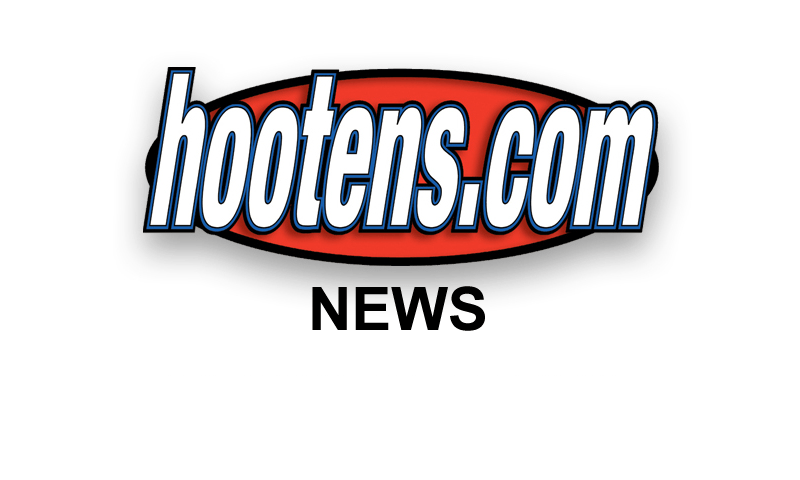 | | |
| --- | --- |
| | |
| | Jr LB BROOKS ELLIS |
FAYETTEVILLE - Alabama's Crimson Tide rolled Arkansas 52-0 and 52-0 in Fayetteville and Tuscaloosa, Ala., in 2012 and 2013. Those were bad 4-8 and 3-9 Arkansas teams.

Three SEC games into 2014, the Razorbacks mostly outplayed visiting Alabama before losing a 14-13 heartbreaker. That close loss seemed the benchmark that Coach Bret Bielema's Razorbacks were on the rise.


Yet the Razorbacks, at least publicly, don't look back on it that way despite it signaling the improved 7-6 season they would complete. They don't even acknowledge looking back as the Razorbacks (2-3, 1-1 in the SEC West) and Coach Nick Saban's No. 8 and Crimson Tide (4-1, 1-1 in the SEC) battle at 6 p.m. Saturday at Bryant-Denny Stadium in Tuscaloosa.


"Last year was last year's game," Arkansas junior receiver Drew Morgan of Greenwood said. "This year is this year's game."

Junior linebacker Brooks Ellis acknowledged the Hogs defended against the Tide's running game last year the best since he has been here, but ... "Yeah, I mean we did a great job last year stopping the run," Ellis said. "That gives us a little bit of confidence knowing that since we did it last year we can also do it this year. But it's a whole different team."

Both are different teams, and this is a different year, Ellis said.

Bielema minimized last year's Alabama tight loss as the 2014 catalyst. He pointed more to the 17-10 SEC West close loss at then-No. 1 Mississippi State as triggering the Razorbacks to 17-0 and 30-0 shutouts of LSU and Ole Miss.

"I don't think because we lost by one (to Alabama) that motivated us to beat LSU and Ole Miss," Bielema said. "The next week we got beat by Mississippi State. I think that one was more of a propel than anything. They were the No. 1 team in the country at the time and we really had them beat, until the fourth-quarter long ball. I think that's when our guys were like, 'C'mon man, this is the No. 1 team in the country and we can't do this?' That to me was it more than anything."

SABAN HAS IT BOTH WAYS
Saban plays down Alabama's eight-game winning streak over the Hogs.

"I'm kind of worried about what's happening today," Saban said. "And what's going to happen right up to Saturday. I think every game is a new challenge. I don't think anything that happened in the past is going to affect the outcome of this game."
| | |
| --- | --- |
| | |
| Jr RB ALEX COLLINS | |
But Saban then reminds his Tide that Arkansas limited Alabama last year to 66 yards on 32 carries.

"We had a tough time running the ball against them last year," Saban said. "So the expectation for us is we are going to have to do a lot better job."

Alabama's defense stopped Arkansas' running game, holding the Hogs to 89 yards on 39 carries.

RUNNING BACKS RUNNING HOT
Arkansas running back Alex Collins and Alabama running back Derrick Henry run hot into Satorday's game. Henry rushed an identical 23 times for 127 yards in both of Alabama's SEC games, the 43-37 loss to Ole Miss and last week's 38-10 slaughter of then undefeated Georgia in Athens, Ga.

In Arkansas' past three games (35-24 non-conference loss to Texas Tech, a 28-21 overtime SEC loss to Texas A&M and last Saturday's 24-20 SEC success at Tennessee), Collins rushed 28 for 170; 26 for 151 and 27 for 154. In two SEC games, wide receiver Morgan has caught eight passes for 155 yards and five passes for 110 yards.

RAWLEIGH RELISHES 100
Arkansas freshman running back Rawleigh Williams III netted 100 rushing on 14 carries against Tennessee, his first game in triple digits which he will never forget.

"I'll get to tell my kids one day that I got 100 yards on Tennessee in front of all those (100,000-plus) people," Williams said. "So it's definitely a memory I'll always have, but there is more football to play and I expect to do better every week."

He can think of no school better to beat than Alabama.

"This is what I came here for, for us to play against top talent," Williams said. "Alabama is one of those top talents. So it's definitely motivation to come out there and show we can compete with anybody."

The Razorbacks wrapped their practices with a closed workout Thursday in Fayetteville.

"