DI recruiters look hard at Highland's explosive athletes, Stewart and Johnson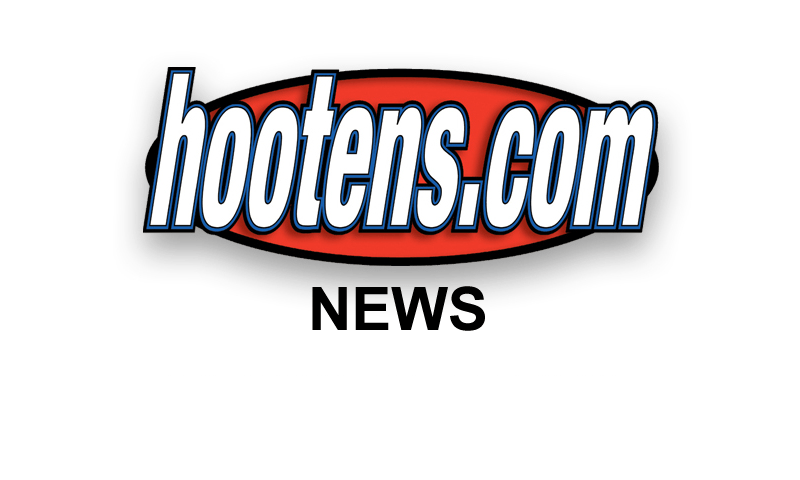 HARDY - Time is valuable for college coaches in October.
Highland coach Spencer Hill knew the call from Arkansas Razorback assistant Barry Lunney, Jr. last week must be important. "He wanted to know who No. 3 was, and why we had not told (Lunney) about him," Hill says.
WR/CB Deon Stewart
photo by Mitchell Sparks

Lunney and the Razorbacks know about Highland's No. 3 now, and the entire state might over the next two seasons.

Deon Stewart (6-1, 165) burned Clinton with two touchdowns Week 2. The tape made its way to Lunney's desk a week ago.

Breathtaking plays are the norm for Highland's junior receiver/cornerback. Stewart (4.5 speed) hauled in three passes for 56 yards and pulled down a pair of interceptions Week 1 at Thayer, Mo., before touching the ball five times (two for TDs, and another long reception inside the 5-yard line) the following week against Clinton. Watch highlights of Highland's Week 2 win over Clinton here.

Hill and the Rebels knew Stewart could develop into a college prospect after he blossomed last year (averaged 29.3 yards per catch). Stewart sparked Highland's surprising 34-24 victory over Dollarway in the second round of the playoffs a year ago with a 75-yard TD grab. "He amazed us by running away from everyone," the coach says. "He was undersized last year, and didn't get a lot of touches because we were senior-laden." Watch highlights of Highland's Week 10, 2012 win over Trumann here.

Stewart matches last year's unbelievable stats line this fall. He's caught 11 passes for 308 yards (28 yards per catch), and 10 carries for 173 yards (17.3 yards per carry). He's returned three kickoffs this year, two of them for TDs. And he's the state's top pass defender with six interceptions.

"He's explosive, a highlight ready to happen anytime he touches the ball," Hill says. "He has great explosiveness and can flat out go."

Arkansas and Arkansas State are evaluating Stewart, although Hill expects more schools to get involved once his highlight tape circulates.
WR Avery Johnson
photo by Mitchell Sparks

Stewart can thank classmate Avery Johnson (6-2, 210) for helping him get attention. Most college coaches in the nation put Hardy (where Highland schools are located) into their GPS after Johnson's performance at the NIKE SPARQ combine in Dallas during the winter. As a sophomore, Johnson (4.6 speed) ranked 12th out of more than 2,000 campers in Dallas.

"He's getting letters from everyone," Hill says. "Everyday at school, my mailbox is stuffed with letters to him."

Johnson, whose parents were All-America basketball players at Lyon College, won the Class 4A high jump in April and finished third at the Meet of Champs a month later. Johnson usually starts basketball practice the day after football season ends before transitioning to the track.

"He's a freakish athlete," Hill says. "He plays so many sports that his body hasn't had a chance to grow up, yet. Once a college gets him in the weight room, he's going to explode." Johnson power cleaned 285 pounds the first time he attempted the lift last season.

Football is Johnson's future. He caught 41 passes for 750 yards a year ago, and rushed for 478 yards and seven scores as a sophomore.

Johnson ran eight times for 65 yards, averaged 16 yards per catch and returned an interception 96 yards for a TD at Thayer, Mo. This season, he's rushed 31 times for 368 yards (11.9 yards per carry) and caught 18 passes for 266 yards (14.8 yards per catch).

Arkansas, Arkansas State and Ole Miss are "actively" recruiting Johnson, but Hill and multiple recruiting analysts expect offers to start pouring in later this fall.

"He's an intense athlete with the rare blend of power and just enough speed to pull away and make you miss in the open field," Hill says. "He does things everyday in practice that make us go 'wow.'"

Johnson and Stewart need big performances this week when the undefeated Rebels host undefeated Valley View for the 3-4A conference title.

"They are the two most dangerous athletes in our conference," Valley View coach Shannon Sherman says. "They are a tough team to defend because you must account for (Johnson and Stewart) every play."




"