Hogs pull away from Auburn 38-14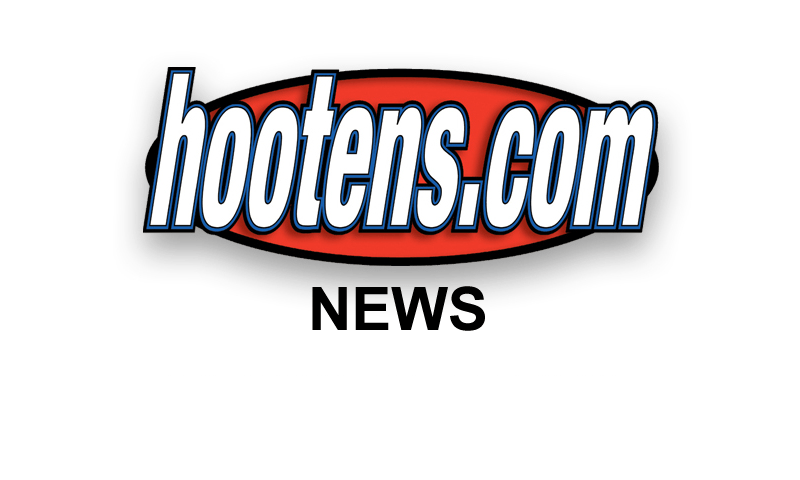 FAYETTEVILLE - Arkansans scored all of Saturday night's touchdowns.
Fortunately for Arkansas, Razorbacks Arkansans tallied five touchdowns to two for Auburn's Arkansans as the Razorbacks romped, 38-14 before 71,191 at a sold-out Reynolds Razorback Stadium.
Those 71,191 and a national ESPN TV audience saw reigning national/SEC champion Auburn's 11-game SEC winning streak snapped as the 15th-ranked Tigers fell to 4-2, 2-1 in the SEC West.
Tenth-ranked Arkansas, with an open date next weekend, advances to 5-1, 1-1 in the SEC West.
"A great win for us," Arkansas Coach Bobby Petrino said. "Offensively we clicked and the defense really played well in the second half with a nice shutout and really played well with the turnovers and field position. And then late in the game we were just trying to get out of there."
Auburn's two first-half TD's were tallied by Auburn running back Michael Dyer of Little Rock Christian and Auburn freshman backup quarterback Kiehl Frazier of Shiloh Christian via West Fork.

Arkansas' first-half touchdowns were scored on runs by running back Broderick Green of Little Rock and Pulaski Academy and quarterback Tyler Wilson of Greenwood and senior receiver Jarius Wright ofWarren on a 4-yard Wilson pass and two TD's in the second half on a 92-yard run by Little Rock's Joe Adams of Central Arkansas Christian and an 18-yard screen pass from Wilson to running back Dennis Johnson of Texarkana's Arkansas High.
Razorbacks' place-kicker Zach Hocker of Russellville kicked the game's lone field goal.
Up 21-14 at half, Arkansas pitched a second-half shutout and picked off three passes against a one-dimensional Auburn offense that ran the ball well early with Dyer, 55 of his 112 yards on a first-quarter touchdown ,and Frazier (13 for 56) and Onterio McCaleb, 13 for 91, but could muster no passing attack (6 of 14 with three intercepted) particularly as the Razorbacks increased their second-half lead.
Wilson completed 24 of 36 for 262 yards and 2 touchdowns without and interception and had a stretch of completing 19 straight.
Arkansas rushed 171 net yards with Adams leading on his 92-yard run.
Arkansas had wasted one of the few shanked punts of superb Auburn punter Steven Clark's career in failing to score off its second possession ended with Zach Hocker's 34-yard field goal try bouncing awry off the goal post.

Quickly, Dyer went 55-yards around right end for Auburn's first TD and 7-0 lead capping a 5 play 80-yard drive at 9:56 of the first quarter.

Wilson, 20 of 25 in the first half for 228 yards, completed 22 and 24 yard passes to running back Dennis Johnson and receiver Joe Adams before Green bowled over the last would-be tackler for his 6-yard TD run at 6:53.

Penalties wasted Wilson 40-yard and 22-yard passes from Wilson to Wright and Childs before Wilson, committed the half's lone turnover on a sack-fumble recovered by Auburn defensive tackle Jeffery Whitaker at the Arkansas 47 with 3:16 left in the first quarter.

On the ground, Auburn powered a 9-play 47-yard drive with Frazier scoring from the seven with two seconds left in the first quarter.

Green ran 14 on the quarter's final play commencing a 13-play 80-yard drive that included a superb second-effort 17-yard run by Dennis Johnson and two near touchdown catches by tight end Austin Tate of Harrison at the one, the last one was first declared a TD until overturned on review, before Wilson scored on a fourth and 1 quarterback sneak behind right guard Alvin Bailey,tying it 14-14 with 9:36 left in the first half.

Wilson, saving Dennis Johnson from a first-half turnover with an alert fumble recovery, lobbed a 5-yard TD over Auburn's defense to Wright open in the right corner.

Wilson's 22-yard pass to Cobi Hamilton was the long gainer on the 9-play 65-yard drive for the 21-14 lead at 4:23.

After Auburn offensively opened the second half,Clark had punted Arkansas back to its eight when Adams moved from receiver to running back for the first time since the Sept. 17 victory over Troy.

Wilson tossed it to him on the sweep, fullback Kiero Small blocked for him around the corner and tight end Chris Gragg threw a key block downfield for Adams' stunning 92-yard touchdown at 7:43.

"It was a play that we worked on all week long," Petrino said. "Garrick (McGee the offensive coordinator) decided it would be good to run open the second half against blitz and it worked perfect. It was well blocked but what a tremendous run by Joe, he was really fast."

Arkansas safeties Eric Bennett, after just missing one interception, and Tramain Thomas both intercepted Barrett Trotter second-half passes with Thomas nabbing two.

Thomas' first interception at the Auburn 36, set up Hocker's 36-yard field goal for a 31-14 lead at 12:10and he returned his second interception 29 yards to the 16 before Johnson scored on third and 12 with the Tigers blitzing and Wilson finding Johnson wide open.

Between them, Arkansas linebackers Jerry Frankin (15) and Alonzo Highsmith (12) accounted for 27 tackles and "took charge," Petrino said.
"