Recruiting: College careers on hold while talented Hamburg Lions chase elusive league title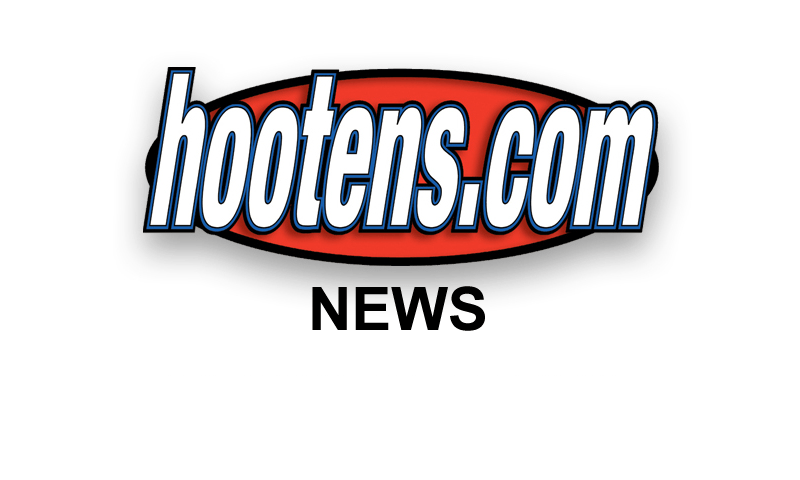 HAMBURG hasn't won an outright conference title since 1997, when the 13-1 Lions lost in the state title game to Alma 12-7.
Cecil Cossey was a senior tight end for the Lions then. He returned to Ashley County in the spring, this time as Hamburg's third head coach in five years.
"We haven't won a big game or gone past the second round of the playoffs since I graduated," Cossey says.
Cossey inherited a talented group, including starters at 12 positions from last year's 9-3 team. The Lions lost in the second round of the playoffs the past two years to teams that eventually played for state championships (35-14 at state champion Booneville last season and 38-7 to state runner-up Ozark in 2012).
Hamburg started this season with a 4-1 record, losing to Class 5A No. 3 Camden Fairview 33-14 Week 2. The Lions defeated McGehee, Lake Village, DeWitt and Monticello by a combined 187-34.
Before the Lions entertain thoughts of a conference title or deep playoff journey, they must navigate one of the tougher schedules in the state this month. They play road games at Class 4A current No. 9 Star City this week, No. 2 Dollarway on Oct. 17 and No. 1 Warren on Oct. 31.
"We've got to play better," Cossey says. "Our defense is outstanding, but we've started slow on offense." The Lions were tied with Monticello 7-7 in the middle of the second quarter last week before exploding with three quick touchdowns.
Senior offensive tackle Jeremiah Williams (6-4, 295) owns a scholarship offer from University of Central Arkansas. Several regional Division I schools are evaluating him, Cossey says. Williams (300-pound bench press) easily dunks a basketball, and he won't turn 17 years old until later in the school year.
"His best game was last week," the coach says. "He's progressing every week. We want him to take the leap and become a great player."
Junior Lorenzo Watkins (6-1, 175) could develop into a Division I cornerback. Watkins (4.5 speed) won the 300-hurdles at the Class 4A state track meet last year as a sophomore and led the basketball team in scoring. Opponents attempted just five passes toward Watkins in the opening five games.
| | |
| --- | --- |
| | |
| | Hamburg RB Deandre Rachel |
Cossey coached current LSU quarterback Brandon Harris at Bossier City (La.) Parkway before moving to Shreveport Northwood, where he coached against two current SEC defensive backs the past three years. "I've coached, and coached against, some Division I cornerbacks and safeties, and Lorenzo is every bit as good as those guys."

Running back/receiver Deandre Rachel (5-10, 180) paces Hamburg this fall with more than 600 all-purpose yards and 13 TDs. The senior (4.4 speed) scored three TDs in the 42-13 win over Monticello, and he scored four TDs last year in the first-round playoff victory over Mena. The coach says Rachel "will be a steal for an in-state school. He'll play four years and make an impact."

Like many Lions, Rachel hadn't taken the ACT when Cossey arrived. Most colleges are holding off recruiting him until they get his test score.

Seniors Tremone Savage (6-1, 210) and Trey Miller (5-8, 170) split snaps at quarterback this season, where they combine for more than 300 all-purpose yards weekly.
| | |
| --- | --- |
| | |
| Hamburg ATH Trey Miller | |
Savage lived in Hamburg until his freshman season, then moved to West Monroe (La.), starting the past two seasons at cornerback. Savage moved back to Hamburg in the spring. He ran for 165 yards and two TDs and threw a TD pass against Monticello.

The versatile Miller shifts to running back or receiver when he's not the QB. Miller didn't play much QB last season until the second half against Warren in Week 8, when he exploded for 100 yards. He started at QB the next week against Dumas, rushing seven times for 219 yards and three TDs. He ran for 150 yards, including an 89-yard TD sprint, in the playoff win over Mena.

"Our skill kids are talented," Cossey says. "Some schools are going to be lucky to get them. But right now, they've got a chance to do some things we haven't done around here in a long time."




"