Hogs note how Ole Miss beat Bama; Saban answers tough questions after rare loss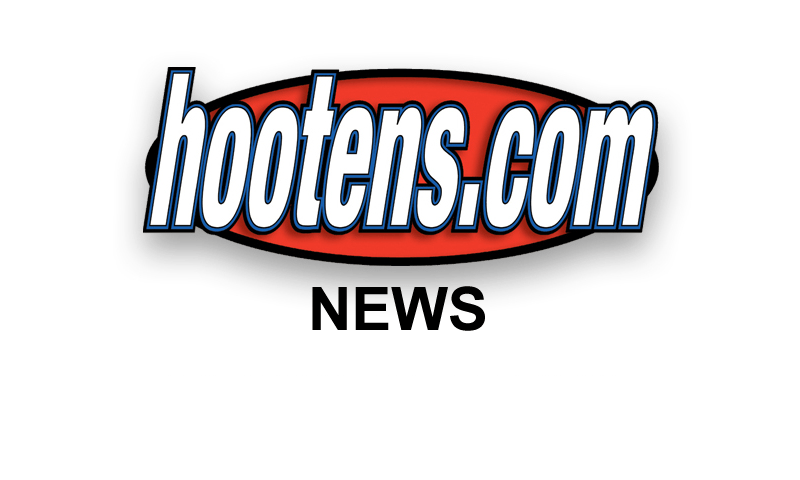 Senior DE Trey Flowers
not afraid of No. 7 Alabama.

FAYETTEVILLE - From his Alabama 2007 advent through 2013, Nick Saban's Crimson Tide never lost a game prior to its annual SEC West victory over Arkansas.

However, the Tide (4-1, 1-1 in the SEC) lost 23-17 last week to Ole Miss. They take on Arkansas (3-2, 0-2) at 5 p.m. Saturday at Reynolds Razorback Stadium where ESPN will televise the game.

That loss to Ole Miss echoed through Wednesday's SEC Teleconference. A broadcaster asked Saban about Cincinnati Bengals quarterback AJ McCarron, who said the current Alabama offense lacks true leaders. McCarron quarterbacked Bama's 2012 national championship team and the 11-2 team of 2013 season.


Is McCarron correct?

"I don't really think it's true," Saban said. "I don't know how A.J would really know, but I don't necessarily see that as the case. We have several guys who have played a lot of football and done a good job. I don't think we played real well last week for whatever reasons. I don't know if that's all leadership. I am sort of responsible for all that as we all are as coaches and players to make sure we are ready to play against good teams in tough environments on the road."

Such in-house controversy going public seemed unthinkable in Saban's three-time national championship reign, but hairline fractures in the Bama armor are surfacing. Those include lapses in special teams and turnovers at Ole Miss, and the coach saying things he never had to say before an Arkansas game.

"The big thing with us is how is our team going to respond to the loss," Saban said Wednesday. "What's our adversity tolerance? How are you going to fight back?"

This is the stuff Arkansas has been saying during its 14-game SEC losing streak since October 2012.

And it derived wry reaction after Wednesday's practice from Arkansas senior defensive end and Huntsville, Ala., native Trey Flower, who was asked if Alabama would be super inspired coming off a loss.

"A lot of people put in perspective that 'oh, they are going to come back with a vengeance now,'" Flowers said. "But don't lose thought that prior to the (last week's) bye week we suffered a loss, too (35-28 in overtime at Texas A&M). And the past two years (Alabama routed Arkansas 52-0 and 52-0 the past two years) it wasn't very nice for us. If they are angry, we are even more angry. So we are not looking at it being scared about them coming off a loss."

Arkansas senior safety Alan Turner of Junction City said it's not who is angriest, but who plays most cohesively that will win Saturday's game.

"For us to have success, all 11 guys have to be on the same page, and we have to play together," Turner said.

That's what Ole Miss did collectively, and with the physical presence traditionally associated with the Tide, last week in its upset of Alabama.

"I just feel like Ole Miss played with a lot of energy and played physical with them," Turner said. "Alabama is a physical team and for the most part Ole Miss played physical."

And played smart.

"One mistake can lead to a bust," Turner said.

Flowers said the Ole Miss film helps him, but it must be done Arkansas' way.

"I saw how their D-line pretty much set the edge and didn't get really washed away or open the wide gaps," Flowers said. "You saw a lot of guys on the defensive side running around to the ball. They were playing very fast. You have got to play fast and smart swarm and close these gaps."

Turner said the defense must be aware of Alabama big-play running T.J. Yeldon and even bigger play receiver Amari Cooper, who allow Alabama quarterback Blake Sims, a 70 percent passer, to put play-action pressure on a defense.

"We have got to have discipline with our eyes and be in the right position so we don't get sucked up with the play-action," Turner said. "Cooper is one of the best I have ever played against."

TALKING TO A PRESIDENT
Alan D'Apollonio, the Razorback senior deep snapper and political science honors student, introduced and conversed briefly with former President Bill Clinton, who spoke Tuesday in Fayetteville.

"It was just really cool being able to introduce a former president and just a local legend for Arkansas," D'Appollonio said.

How did it come about?

"I interned with the Arkansas Coordinated Campaign this fall," D'Appollonio said. "I'm trying to get experience in the field. They wanted a student speaker and they came to me asking if I would share my story. It was pretty cool to to speak in front of so many people."




"