Class 4A - Week 6 - 2014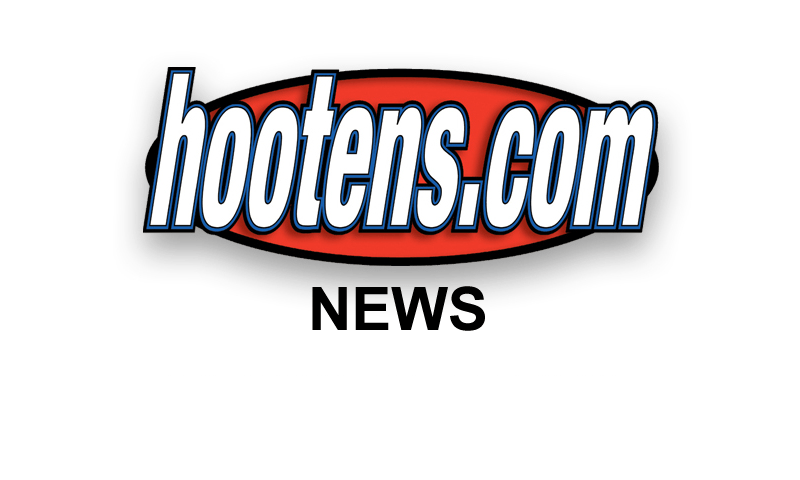 Hootens.com Rankings
Class 4A, Week 6, 2014
Copyright Hooten Publishing, Inc.

1. Warren (3-2)
2. Dollarway (4-1)
3. Fountain Lake (4-0-1)
4. Dardanelle (5-0)
5. Arkadelphia (4-1)
6. Nashville (4-1)
7. Hamburg (4-1)
8. Prairie Grove (3-1)
9. Star City (4-1)
10. Gosnell (4-0-1)
11. Mena (5-0)
12. Pottsville (3-2)
13. Newport (3-2)
14. Pocahontas (5-0)
15. Dover (5-0)
16. CAC (4-1)
17. Malvern (3-2)
18. Shiloh Christian (3-2)
19. Pea Ridge (5-0)
20. Pulaski Robinson (4-1)
21. Highland (3-2)
22. West Helena (2-3)
23. Stuttgart (3-2)
24. Heber Springs (3-2)
25. Clinton (3-2)
26. Gravette (3-2)
27. Crossett (3-2)
28. Ozark (2-3)
29. Jonesboro Westside (3-2)
30. Lonoke (1-4)
31. Bauxite (3-2)
32. Monticello (3-2)
33. Ashdown (2-3)
34. Huntsville (2-3)
35. Dumas (1-4)
36. Subiaco Academy (2-3)
37. Gentry (1-4)
38. Cave City (2-3)
39. DeWitt (1-4)
40. Arkansas Baptist (1-4)
41. Riverview (2-3)
42. Brookland (2-3)
43. Berryville (2-3)
44. Harrisburg (1-4)
45. Lincoln (1-4)
46. Trumann (1-4)
47. Southside Batesville (0-5)
48. Waldron (0-5)

HOOTENS.COM GAME OF THE WEEK
No. 5 Arkadelphia at No. 3 Fountain Lake

Fountain Lake vaults in the rankings after beating Nashville by three points last week, its first-ever win over the Scrappers. The Cobras controlled the clock with 383 yards rushing (447 total yards) and only punted once. "It's one of the biggest wins we've ever had," says coach Tommy Gilleran, who led the Cobras to the 2009 Class 3A state title. Junior fullback Parker Ross logged a career-high 32 carries for 258 yards and four TDs last week, and he paces the rushing attack with 90 carries for 856 yards and 15 TDs this fall. Junior center Dilan Holcomb earned a 91 percent blocking grade last week. Cobra defensive ends Sean Patrick Murphy (14 tackles in 2014), Ethan Simpson (16 tackles in 2014), Tyler Meredith (11 tackles) and Kevin Collins (five tackles) form a formidable rotation that stymied Nashville. Watch highlights of Fountain Lake's Week 5 win over Nashville here.

Arkadelphia's only setback this year was 38-21 at Nashville in Week 4. The Badgers rolled up 42 points in the first half against Waldron a week ago. Junior QB Jeff Blake completed seven of nine passes for 93 yards and two TDs against Waldron, and ran six times for 119 yards and a score. Badger senior tackles Anthony Jenkins and Emmanuel Cooper anchor a defense that allows 14 points weekly. "They move the ball consistently and don't turn it over," Gilleran says. "But they hang their hats on the defense. They like to get after it." Watch highlights of Arkadelphia's Week 4 loss to Nashville here.

TV SHOW
Hooten's Arkansas Football TV show airs 10::30 a.m. Saturdays this fall on KATV 7 (ABC-Little Rock) and at 8:30 a.m. KXNW (Ch. 34 Fort Smith/Fayetteville). The show features the state's top recruiting prospects.

LAST WEEK
Hootens.com correctly predicted 12 of 16 games (75 percent) last week, nailing the point spread of Pocahontas by 28 points at Harrisburg. For the season, HAFR has correctly predicted 88 of 115 games (75 percent).

WEEK 6 PREDICTIONS (favored team in ALL CAPS followed by point spread)
1-4A
BERRYVILLE (2) at Lincoln: Both searching for first conference victory. Lincoln gave up almost 300 yards in last week's 28-point loss at Pea Ridge.
HUNTSVILLE (1) at Gentry: Gentry goes for its second straight victory. The Pioneers led Berryville 14-0 at halftime last week and held on for a 15-point victory. Huntsville QB Wil Weaver ran for two TDs and passed for 116 yards in last week's 41-point loss to Shiloh Christian.
PEA RIDGE (6) at Gravette: Undefeated Pea Ridge led Lincoln 42-6 at halftime last week. Shane Ivy ran nine times for 155 yards and two TDs against Lincoln. Gravette senior Cedric Duarte has 130 carries for 976 yards and 14 TDs this fall.
PRAIRIE GROVE (7) at Shiloh Christian: This game helps decide the league title (although undefeated Pea Ridge plays both in the final four games). Prairie Grove's only loss this season was Week 1 against Class 5A Farmington. Tiger junior tight end Dylan Soehner caught four passes for 86 yards and a TD in last week's 12-point win at Gravette. Shiloh Christian sophomore QB Connor Reece completed 13 of 20 passes for 221 yards and two TDs in last week's 54-13 triumph at Huntsville.

2-4A
Heber Springs at CAC (1): CAC has won three straight games since losing to Pulaski Robinson by a TD Week 2. The Mustangs led West Helena 43-22 at halftime last week and held for a 43-42 victory. Sophomore QB Noah Evans threw four first-half TDs. Heber Springs trailed Stuttgart by 28 points in the second half last week before rallying within 28-16.
Riverview at WEST HELENA (21): West Helena failed to score on its final two possessions in last week's one-point loss at CAC. Cougar senior QB Keith Hays ran for three TDs, threw a TD pass and ran in a pair of two-point conversions. Riverview junior QB David Lee ran 11 yards for the winning TD in overtime last week at Southside Batesville.
Southside Batesville at LONOKE (10): These teams have combined for a 1-9 record. Winless Southside Batesville lost in overtime last week. Lonoke trailed Newport 14-6 at halftime, but surrendered a kickoff return for a TD and lost by 22 points.
NEWPORT (3) at Stuttgart: Newport's 20-point win last year snapped Stuttgart's three-game win streak in the series. Stuttgart has won three straight games this fall after starting the season 0-2. Ricebird senior QB Carter Ward completed eight of 13 passes for 110 yards and a TD, and he ran for a score in last week's 12-point win at Heber Springs.

3-4A
POCAHONTAS (25) at Brookland: Brookland senior QB Drake Rainwater didn't play in last week's loss at Highland. He still paces the Bearcats with 351 yards rushing in four games. Sophomore safety Dalton Whiteside tops the tackle chart with 45 stops, including seven for loss.
JONESBORO WESTSIDE (8) at Cave City: Cave City sophomore Coltin Croslin ran for two TDs in last week's 38-14 loss at Gosnell. Jonesboro Westside allows 30 ppg. The physical Warriors control the line of scrimmage against most opponents.
Trumann at GOSNELL (28): Gosnell goes for its 10th straight conference victory. Pirate junior RB Carlos Blackman hasn't played since spraining an ankle a month ago, but could return this week, coach Gary Moody says. Senior Tiberius Real ran 10 times for 174 yards and four TDs in last week's 24-point homecoming win over Cave City.
HIGHLAND (35) at Harrisburg: Harrisburg junior QB Connor Haag ran for 130 yards and a TD in last week's 34-point loss to Pocahontas. Highland junior QB Reid Magg threw three TDs and ran for a score a week ago against Brookland (54-20 win).

4-4A
DARDANELLE (37) at Arkansas Baptist: Undefeated Dardanelle averages 49 points per game. Senior QB Kristian Thompson has passed for 812 yards and 10 TDs this fall, and rushed 51 times for 556 yards and eight scores. Junior Chris Kershner makes plays at receiver (17 catches, 507 yards and seven TDs), special teams (21 yards per punt return) and defense (team-best four interceptions). Watch highlights of Dardanelle's Week 5 win over Clinton here.
Dover at CLINTON (1): Undefeated Dover rallied with 14 unanswered points in the fourth quarter of last week's 26-20 triumph over previously unbeaten Pulaski Robinson. Sophomore Ben Dale ran 25 times for 109 yards, while junior Luke Price ran 15 times for 86 yards. Clinton led Dardanelle 6-0 in the first quarter last week before surrendering 52 consecutive points. Watch highlights of Clinton's Week 5 loss to Dardanelle here.
POTTSVILLE (14) at Ozark: Pottsville scored 14 points in the opening three minutes of last week's 36-point win over Arkansas Baptist. Apache junior QB Jake Dugger completed five of eight passes for 48 yards and two scores a week ago. Ozark QB Ryan Jenkins ran for two scores in last week's 33-point win at Subiaco Academy.
Subiaco Academy at PULASKI ROBINSON (18): Both teams stinging from losses. Subiaco Academy was tied with Ozark in the second quarter last week before surrendering 33 unanswered points. Pulaski Robinson was stuffed inches shy of the goal line as time expired last week at Dover.

7-4A
ARKADELPHIA (1) at Fountain Lake: Hootens.com Class 4A Game of the Week.
Ashdown at MALVERN (7): The loser likely falls out of playoff contention. Ashdown has dropped consecutive games to Mena and Bauxite. The Panthers led Bauxite 7-0 in the fourth quarter last week but gave up the winning TD and extra point with 2:40 left (14-13 loss).
Bauxite at MENA (16): Upstart Mena owns important conference wins over Ashdown and Malvern. Bearcat senior QB Sage Kesterson accounted for three TDs (two passing, one rushing) in last week's 14-point win over Malvern. Bauxite rallied past Ashdown 14-13 last week with a pair of fourth-quarter TDs.
Waldron at NASHVILLE (39): Nashville must refocus after getting controlled at the line of scrimmage at Fountain Lake a week ago. The Scrappers led Fountain Lake 22-19 at halftime, but they gave up 447 total yards. Arkadelphia scored 42 points in the first half against Waldron a week ago. Watch highlights of Nashville's Week 5 loss to Fountain Lake here and Nashville's Week 4 against Arkadelphia here.

8-4A
DeWitt at CROSSETT (7): Crossett rallied in the final minute to down Dumas 21-14 a week ago. DeWitt hung with Dollarway last week before losing by 24 points.
DOLLARWAY (14) at Monticello: Dollarway continues battling multiple key injuries. Senior Keyshawn Williams ran for a pair of TDs last week against DeWitt, and he's rushed for more than 800 yards this fall. Monticello QBs Garrett Jeffers and Jeff Carmical each threw TD passes in last week's 29-point loss at Hamburg. An opposing coach raves about Monticello's improved offense, specifically the passing attack.
Dumas at WARREN (18): Dumas beat Warren 36-25 in 2010, and four of the past seven games in the series were decided by a TD or less. Warren senior QB/receiver Darveon Brown rolled his ankle on the first drive of last week's 25-point win over Star City. Brown played exclusively on defense in the second half. Lumberjack senior Justin Gorman completed 18 of 28 passes for 263 yards and five TDs against Star City. Watch highlights of Warren's Week 5 win over Star City here.
HAMBURG (4) at Star City: Star City was tied with Warren 21-21 at halftime last week but got outscored 20-0 after intermission after two Bulldog drives stalled inside the 10-yard line. Senior Dajunn Harris ran 23 times for 144 yards and two TDs. Hamburg seniors Tremon Savage and Trey Miller split time at QB, and the both line up at running back and receiver. Senior Deandre Rachel paces the Lions with more than 600 all-purpose yards and 13 TDs, while junior linebacker Lane Dailey has 41 tackle. Watch highlights of Star City's Week 5 loss to Warren here.