Class 5A - Week 6 - 2013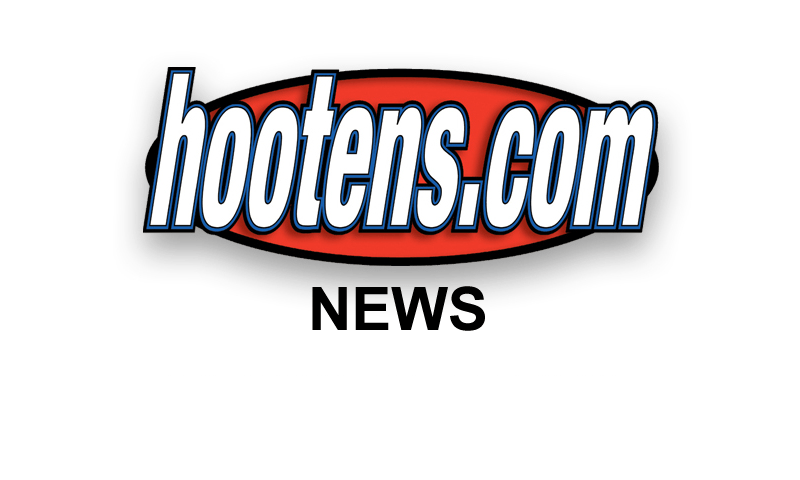 Hootens.com Rankings
Class 5A, Week 6, 2013
Copyright Hooten Publishing, Inc.
1. Camden Fairview (5-0)
2. Pulaski Academy (5-0)
3. Batesville (3-2)
4. Alma (3-2)
5. Watson Chapel (2-2)
6. Morrilton (3-2)
7. Shiloh Christian (2-2-1)
8. Hope (4-1)
9. Sylvan Hills (4-1)
10. Wynne (4-1)
11. Mills (4-1)
12. White Hall (4-1)
13. Beebe (3-2)
14. Greenbrier (3-2)
15. Forrest City (4-1)
16. LR Christian (3-2)
17. West Helena (2-3)
18. Vilonia (1-4)
19. Harrison (1-4)
20. Jacksonville (2-3)
21. Magnolia (2-3)
22. Nettleton (2-3)
23. HS Lakeside (1-4)
24. Hot Springs (1-4)
25. Clarksville (2-3)
26. Blytheville (1-4)
27. Paragould (2-3)
28. Huntsville (2-3)
29. Greene County Tech (0-5)
30. De Queen (0-5)
31. LR McClellan (0-5)
32. North Pulaski (0-5)
HOOTENS.COM GAME OF THE WEEK
No. 5 Watson Chapel at No. 8 Hope
Hope's playoff hopes hinge on the remaining five games. The Bobcats haven't been to the post season since 2007. But they start this season with a 4-1 record, losing only to Class 4A unbeaten Ashdown 42-35 Week 2. The Bobcats have scored at least five TDs in every game this fall. The Bobcats never panicked last week after trailing Hot Springs 26-7 in the second quarter. coach Jay Turley says. They scored 29 straight points and cruised to a 43-34 decision. Senior slot receiver Javon Westmoreland (5-11, 180) has more than 800 total yards. Westmoreland lines up at tailback when Hope uses the I-formation. He ran 22 times for 221 yards and a TD against Hot Springs. Senior quarterback Nathan Stubber (5-8, 140) ran for a pair of TDs against Hot Springs "and he's making better decisions the past two weeks," Turley says. Senior linebacker Ty Voss (5-10, 175) tops Hope's tackle chart, while senior end Davon Potts (6-3, 230), sophomore end McTelvin Agim (6-3, 240) and senior noseguard A.J. Smith (5-9, 275) form one of the better lines in the league.
Watson Chapel has beaten Hot Springs and De Queen by a combined 87-7 the past two weeks after starting the season 0-2. Senior Devonte Battles (5-9, 180) has rushed for almost 600 yards in four games this year. Battles ran for 145 yards and four scores in last week's 42-point victory at De Queen, and for 220 yards and a score in a six-point setback to Nashville Week 3. Sophomores Tre Cole (5-8, 170) and Treyvon Wood (5-9, 175) assist in the backfield, while senior QB Kris McCullough (6-0, 175) has improved the past two games. Senior linebacker Josh Harris (5-11, 200) leads Watson Chapel in tackles.
"This is the biggest game since I've been here," Turley says. "We haven't played one this important."
HOOTEN'S TV SHOW
Hooten's Arkansas Football TV show airs 10:30 a.m. Saturdays this fall on KATV 7 (ABC-Little Rock) and KXNW (Ch. 34 Fort Smith/Fayetteville). The show features the state's top recruiting prospects. Beebe's Race Payne will be featured as the Arkansas Air Guard Scholar Athlete of the Week.
LAST WEEK
Hootens.com correctly predicted 13 of 16 games (81 percent) last week. For the season, Hootens.com has correctly predicted 90 of 116 games (78 percent).
WEEK 6 PREDICTIONS (favored team in ALL CAPS followed by point spread)
5A CENTRAL
WEST HELENA (11) at LR McClellan: West Helena trailed unbeaten Pulaski Academy 43-28 with 4:54 left last week but lost by 22 points. Winless Little Rock McClellan gives up 32 points weekly.
Jacksonville at SYLVAN HILLS (6): These schools are separated by just nine miles. Jacksonville beat Sylvan Hills by 35 points a year ago, and they split six meetings as members of the former AAAA-East from 1996-2001. Five Jacksonville running backs churned out 206 yards in last week's 25-point win over LR McClellan. Sylvan Hills rallied from a 13-point, fourth-quarter deficit at Mills last week. Bear junior Marlon Clemmons ran for 117 yards at Mills, while junior QB Tra Doss ran for 79 yards and threw three TDs.
MILLS (31) at North Pulaski: North Pulaski hasn't won a conference game since beating Crossett Week 8, 2010. Mills led Sylvan Hills 36-23 in the fourth quarter last week, but lost 37-36. Mills gives up 17 points a game.
PULASKI ACADEMY (28) at LR Christian: Pulaski Academy led West Helena 36-0 in the second quarter a week ago. Bruin QB Will Hefley has passed for 1,403 yards and 18 TDs this year, while sophomore Tre Bruce has passed for 566 yards and five scores and rushed for 232 yards and three scores. Little Rock Christian junior backup QB Brooks Boshears passed for 192 yards and two TDs and ran for 80 yards in last week's 34-point win over North Pulaski.
5A EAST
BATESVILLE (14) at Forrest City: Batesville has lost just one conference game (40-27 at Wynne last year) since falling at Forrest City by seven points in 2009. Pioneer senior Jalen Haynes ran eight times for 124 yards and two TDs in last week's 35-point win over Paragould. Forrest City surrendered almost 300 yards rushing in last week's 17-point loss at Beebe, the Mustangs' first of the season. Mustang senior Joseph Tripp has caught nine TD passes this fall, and he returned a kickoff 65 yards for a TD at Beebe.
Beebe at WYNNE (7): Beebe usually plays tough against Wynne, winning two of the past five over the Yellowjackets. The Badgers have won three straight games this year after starting 0-2. Beebe sophomore fullback Tripp Smith (356 yards, eight TDs past three weeks) keys the offense. Wynne counters with sophomore Antonio Davis (885 yards rushing, 14 TDs and almost 200 yards receiving). Wynne gives up 19 points a game with junior noseguard DeAndre McGill and linebacker Roy Like.
Blytheville at GREENE COUNTY TECH (3): Greene County Tech averages 22 points per game and scored four TDs against Wynne a week ago. Blytheville hasn't beaten an in-state team this year (beat Okalona, Miss. 26-14 Week 2).
NETTLETON (4) at Paragould: Nettleton senior QB Dustin Dubar threw three TD passes and ran for another in last week's 36-point win at Blytheville, the Raiders first sportsmanship rule victory since beating Trumann 48-0 Week 2, 2012. The Raiders haven't been to the playoffs since 2007, and likely need to beat either Beebe or Forrest City to make it this fall. Watch highlights of Nettleton's Week 2 win against Trumann here.

5A SOUTH
WATSON CHAPEL (2) at Hope: Hootens.com Class 5A Game of the Week.
De Queen at HOT SPRINGS (12): Hot Springs coach Chris Vereen compiled a record of 18-25 at De Queen from 2005-2008. The Trojans led Hope 26-7 in the first half last week and trailed 36-34 in the fourth quarter. Winless De Queen has lost its two conference games by a combined 77-14. Watch highlights of Hot Spring's Week 3 loss to Arkadelphia here.
HS Lakeside at WHITE HALL (14): HS Lakeside has beaten White Hall two of the past three seasons. The Rams led Magnolia 20-7 in the second quarter last week before losing by five points. White Hall must regroup after losing at No. 1 Camden Fairview by 32 points a week ago, White Hall's first loss of the season. Bulldog receiver Kassem Smith caught five passes for 117 yards at Camden Fairview. Watch highlights of White Hall's Week 1 win over Monticello here.
Magnolia at CAMDEN FAIRVIEW (25): Magnolia has beaten Camden Fairview three of the past eight years by a total of eight points. Magnolia's five-point win over Hot Springs Lakeside last week was its first in two years (beat Hot Springs Week 6, 2011). Camden Fairview has won 19 consecutive games and 28 league games. The fast Cardinal D surrendered just 176 yards to previously unbeaten White Hall a week ago. Watch highlights of Camden Fairview's Week 1 win against El Dorado here.
5A WEST
ALMA (14) at Harrison: Alma trailed Morrilton by a point at halftime last week before winning 22-14. Harrison averages 43 points per game, but the Goblins have their two conference games by a combined seven points.
Clarksville at VILONIA (7): The winner stays in playoff contention. Clarksville senior QB Brandon Lovell threw a TD pass and ran for two scores, including the game-winner, in last week's 21-14 triumph over Huntsville. Vilonia managed just 206 yards in last week's 35-point loss to Shiloh Christian.
MORRILTON (3) at Greenbrier: Morrilton senior Rashad Criswell caught an 18-yard TD pass and returned a kickoff 99 yards for a score against Alma. Greenbrier drove 80 yards in four plays for the winning TD against Harrison a week ago. The Panthers have scored 89 points in two conference games.
SHILOH CHRISTIAN (35) at Huntsville: Shiloh Christian senior QB Daniel Shimer threw three TD passes and ran in four in last week's 55-20 win at Vilonia. Huntsville hasn't won a conference game since beating Clarksville 20-0 Week 5, 2012. Watch highlights of Shiloh Christian's Week 3 loss at Greenwood here.