Class 3A - Week 6 - 2013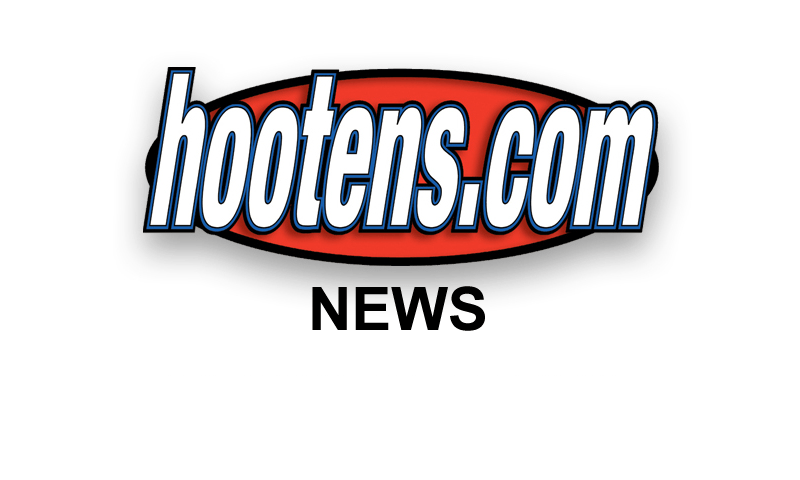 Hootens.com Rankings
Class 3A, Week 6, 2013
Copyright Hooten Publishing, Inc.
1. Harding Academy (5-0)
2. Charleston (5-0)
3. Barton (5-0)
4. McGehee (3-2)
5. Fountain Lake (3-2)
6. Glen Rose (4-1)
7. Hoxie (5-0)
8. Lamar (5-0)
9. Fordyce (5-0)
10. Mayflower (4-1)
11. Smackover (5-0)
12. Rivercrest (2-3)
13. Earle (3-2)
14. Cedarville (5-0)
15. Paris (3-1-1)
16. Prescott (2-3)
17. C. Harmony Grove (2-3)
18. Lavaca (3-2)
19. Atkins (3-2)
20. Mansfield (2-3)
21. Episcopal (4-1)
22. Green Forest (3-2)
23. Riverview (3-2)
24. West Fork (2-3)
25. Osceola (2-3)
26. Fouke (3-2)
27. Melbourne (4-1)
28. B. Harmony Grove (3-2)
29. Danville (2-3)
30. Centerpoint (2-2-1)
31. Greenland (2-3)
32. Rose Bud (2-3)
33. Two Rivers (3-2)
34. Bald Knob (1-4)
35. Elkins (2-3)
36. Bismarck (1-4)
37. Corning (1-4)
38. Jessieville (1-4)
39. Mountain View (1-4)
40. Piggott (1-3-1)
41. Yellville-Summit (0-4-1)
42. Harrisburg (0-5)
43. Horatio (2-3)
44. Perryville (2-3)
45. Manila (0-5)
46. Genoa Central (0-5)
47. Drew Central (0-5)
48. Marshall (0-5)
HOOTENS.COM GAME OF THE WEEK
No. 8 Lamar at No. 14 Cedarville
Lamar has won 13 of its past 17 games since Coach Josh Jones took over last fall. Junior quarterback Braxton Sampley directs a balanced offense that averages 401 yards and 39 points weekly this season. Sampley has completed 65 of 111 passes for 932 yards and 14 touchdowns. Senior running back Hunter Sanders leads Lamar with 65 carries for 659 yards (10.1 yards per carry) and six TDs. Senior RB/receiver Ryan Jones gains 14 yards per play and has scored 13 TDs. Senior receiver Jalen Chenault, the fastest player in the 4-3A, draws a double-team most plays. Sophomore linebacker Dusty Wilkins (team-high 69 tackles) and junior LB Logan Yarbrough (66 stops) lead on defense. Sophomore safety Blake Kern (6-5, 195) has recorded 21 tackles and four interceptions. Senior defensive end Eli Young (6-3, 285) will not play this week after dislocating his kneecap in last week's 36-7 win at Mansfield.
Cedarville is 5-0 for the first time since the program restarted in 1981, facing its toughest test of the year. Cedarville clobbered rival Mountainburg 51-6 in the opener and won its next three games by a combined 13 points. The Pirates lost four turnovers and rallied to beat Atkins 21-20 in overtime two weeks ago. Atkins out-gained Cedarville 350-311. Senior RB Austin Soehlman ran 24 times for 115 yards. Junior fullback Corey Fincher ran 10 times for 103 yards and two TDs, including a 10-yard run for the game-winning score. Last week, seven Pirates scored in a 46-19 win at Danville. Senior QB Dylan Shelton completed 23 of 26 passes for 279 yards, tossing TD passes to senior Alex Cantrell, senior Nick Turner and junior Abe Hernandez. Senior Casey Sanders returned an interception 57 yards for a score. Senior LB Jake Sharum spearheads a defense allowing 18 points per game this year.
HOOTEN'S TV SHOW
Hooten's Arkansas Football TV show airs 10:30 a.m. Saturdays this fall on KATV 7 (ABC-Little Rock) and KXNW (Ch. 34 Fort Smith/Fayetteville). The show features the state's top recruiting prospects. Lamar's Caleb Robinson will be featured as the Arkansas Air Guard Scholar Athlete of the Week.
LAST WEEK
Hootens.com correctly picked 23 of 24 games (96 percent) involving 3A teams, nailing the spread of Centerpoint by 16 points over Horatio. For the season, hootens.com has correctly predicted 116 of 136 games (85 percent).
WEEK 6 PREDICTIONS (favored team in ALL CAPS followed by point spread)
1-3A
ELKINS (22) at Marshall: Elkins moves to 3-0 in the conference, positioning itself for a playoff berth. Marshall senior QB River Baysinger threw a 95-yard TD pass to senior receiver Justin Elliott in last week's 39-8 loss at West Fork.
GREEN FOREST (23) at Yellville-Summit: Green Forest senior QB Treyton Anderson generated 262 yards and three TDs in last week's 43-34 win over Melbourne. Yellville-Summit has lost to Elkins and Greenland by a combined 17 points the past two weeks. Watch highlights of Yellville-Summit's Week 2 loss to Salem here.
GREENLAND (2) at Mountain View: Greenland senior TB Calvin Giddens ran eight times for 124 yards and a TD in the first half of last week's 20-6 win over Yellville-Summit before injuring his ankle. Mountain View has lost its past three games by a combined 16 points.
WEST FORK (1) at Melbourne: West Fork senior RB Wyatt Montgomery rushed for 151 yards and three TDs in last week's 39-8 win over Marshall. Melbourne trailed Green Forest 29-26 after three quarters in last week's 43-34 loss.
2-3A
Perryville at BARTON (46): Perryville has allowed 106 points in losses to Mayflower and Episcopal the past two weeks. Barton senior QB Laquarius Hall passed for 129 yards and five TDs in last week's 46-12 win at Riverview. Watch highlights of Barton's Week 4 win at Rose Bud here.
EPISCOPAL (21) at Rose Bud: Episcopal senior QB William Pollock threw three TD passes and ran for two scores in last week's 45-27 win at Perryville. Rose Bud has lost to Barton and Harding Academy by a combined 77-14 the past two weeks. Watch highlights of Episcopal's Week 4 loss at Harding Academy here and highlights of Rose Bud's Week 4 loss to Barton here.
Riverview at MAYFLOWER (24): Riverview produces less than 300 yards weekly. Mayflower generated 517 yards in the first half during last week's 54-0 win over Bald Knob. The Eagles are giving up 11 fewer points per game than they did at this point last year. Watch highlights of Riverview's Week 4 win at Bald Knob here.
HARDING ACADEMY (35) at Bald Knob: Harding Academy averages 340 yards and 31 points weekly. Sophomore QB Alex Francis completed 15 of 16 passes for 205 yards and two TDs in last week's 42-7 win over Rose Bud. Bald Knob gave up 620 total yards in a 54-0 loss to Mayflower. Watch highlights of Harding Academy's Week 4 win against Episcopal here and highlights of Bald Knob's Week 4 loss to Riverview here.

3-3A
RIVERCREST (16) at Corning: Rivercrest managed 45 total yards and threw two interceptions in last week's 21-14 loss to Hoxie. Senior LB Clifton Boone returned a fumble 27 yards for a TD and senior Tim Talley returned a kickoff 80 yards for a score. Corning beat Manila 44-0 for its first win of the year.
Earle at HOXIE (13): Earle senior QB Ledarious Kimble and sophomore RBs Richard Merritt and Marquis Nelson fuel an offense averaging 29 points per game this fall. Hoxie out-gained Rivercrest 256-45 in last week's 21-14 win (Rivercrest scored on defense and special teams). Junior QB Cole Sears ran 25 times for 116 yards and a TD and threw a 10-yard TD pass.
HARRISBURG (14) at Manila: Both teams looking for their first win. Harrisburg senior Dakota Jones rushed for 61 yards and three TDs in last year's 24-8 win over Manila. Manila has scored two TDs this season.
Piggott at OSCEOLA (18): Piggott has won four of its past 16 league games. Osceola moves to 2-1 in conference play before playing host to Corning next week.
4-3A
Atkins at CHARLESTON (21): Atkins generated 348 yards but lost four fumbles in last week's 28-20 loss at Lavaca. Charleston averages 382 yards and 37 points weekly. The Tiger defense carries a plus-7 turnover ratio.
LAMAR (4) at Cedarville: See Hootens.com Game of the Week.
Mansfield at DANVILLE (1): Mansfield has lost to Paris and Lamar by a combined 62-14 the past two weeks. Danville has given up an average of 43 points in its three losses this year. The Little Johns beat Mansfield 23-13 a year ago.
Lavaca at PARIS (2): Playoff positioning on the line. Lavaca senior RB Anthony Todaro ran 30 times for 173 yards and three TDs in last week's 28-20 win over Atkins. Paris managed six first downs in a 35-0 loss to Charleston.
5-3A
Jessieville at B. HARMONY GROVE (16): Jessieville has lost to Bismarck and Glen Rose by a combined 80 points the past two weeks. Harmony Grove senior Zane Anderson returned a kickoff 58 yards for a TD and caught a 57-yard TD pass in last week's 36-22 win over Bismarck.
GLEN ROSE (36) at Bismarck: Glen Rose scored on three of its first four plays in last year's 52-12 win over Bismarck. An improved Bismarck team trailed Benton Harmony Grove by 10 points midway through the third quarter of last week's 36-22 loss. Glen Rose beat Harmony Grove 55-12 two weeks ago.
CENTERPOINT (2) at Two Rivers: Both teams have beaten Horatio and lost to Fountain Lake the past two weeks. Centerpoint lost five turnovers and gave up 8.3 yards per play in a 48-7 loss to Fountain Lake two weeks ago. Two Rivers trailed Fountain Lake 20-14 at halftime in a 44-27 loss last week, giving up 470 yards on 74 snaps (6.4 yards per play). The Gators returned a fumble and interception for scores. Centerpoint's running game, led by senior Chad Arnold, could be the difference. The Knights recorded four more first downs against Fountain Lake than Two Rivers. Watch highlights of Two River's Week 4 win against Horatio here.
Horatio at FOUNTAIN LAKE (35): Horatio's playoff hopes looking slim after losses to Two Rivers (25-12) and Centerpoint (28-12). Fountain Lake's offense still adjusting with junior QB Carson Chandler and injured senior RB Seth Harper (knee). Junior RB Colby Spoon has emerged this fall, pacing the Cobras with 46 carries for 443 yards (9.6 ypc) and five TDs. Watch highlights of Horatio's Week 4 loss to Two Rivers here.
6-3A
Fouke at C. HARMONY GROVE (1): Fouke trailed Fordyce 20-13 late in the third quarter of last week's 34-13 loss. Junior RB Tyler Edwardes paces the Panthers this season with 84 carries for 586 yards (7.0 ypc) and six TDs. Senior RB Alex Rowton averages 7.4 yards per carry. Senior QB Jacob Garrett (207 yards, five TDs) and senior receiver Nathan Chamblee (144 yards, four TDs) form a nice pass-catch combo. Senior center Drake Cross (6-1, 275) returned last week after recovering from a broken ankle. Harmony Grove coach Tony Chambers moved senior playmaker Zamarquus Gentry to QB last week at Genoa Central. Gentry passed for 98 yards and two TDs and ran 20 yards for a score in a 53-6 win. Three weeks ago, Gentry ran 17 times for 160 yards and three TDs, returned a punt to set up a score and intercepted a pass in a 26-13 win at Arkansas Baptist. Watch highlights of C. Harmony Grove's Week 1 loss to Bearden here.
SMACKOVER (39) at Drew Central: Smackover has beaten Fouke and Prescott by a combined 22 points the past two weeks. Sophomore RB Dewayne Jones ran 12 times for 113 yards and two TDs in last week's 29-21 win at Prescott. Drew Central loses its 28th straight game.
Prescott at FORDYCE (13): Prescott battled well in last week's 29-21 loss to Smackover. The Curley Wolves produced three long scoring drives after trailing 21-0 midway through the first quarter. Prescott turned the ball over on downs twice in Smackover territory in the fourth quarter. Fordyce has rushed for 503 yards in wins over Genoa Central and Fouke the past two weeks. Senior Javeaz Sledge, who splits time at QB with senior Braden Chambers, paces the Redbugs this year with 55 carries for 270 yards and five TDs.
Genoa Central at MCGEHEE (48): Genoa Central has lost to Fordyce and Camden Harmony Grove by an average of 54 points the past two weeks. McGehee with another tune-up (beat Drew Central 55-12 last week) before traveling to Fouke in Week 7. Watch highlights of McGehee's Week 1 loss to Hamburg here.