Hogs: healthy WR Dean brings size & speed to lineup; Saban lauds improved Hogs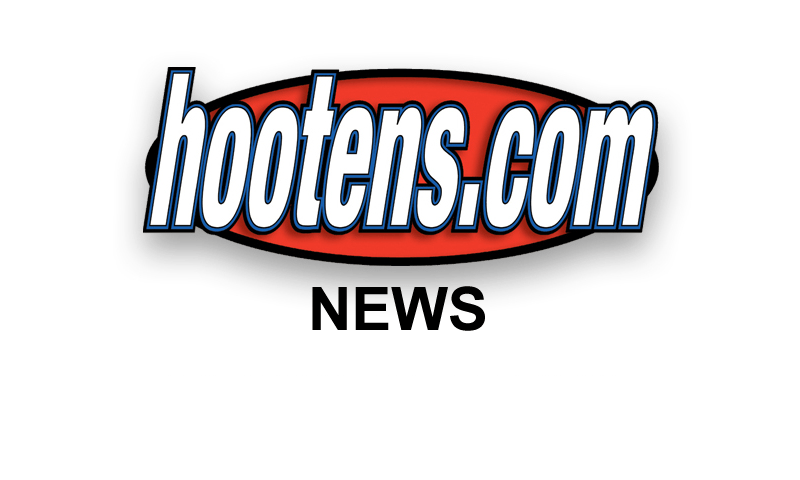 | | |
| --- | --- |
| | |
| | Tusk eyes Saban, #7 Bama. |
FAYETTEVILLE - Regarding size, speed and seniority, no Razorback receiver measures up to Demetrius Wilson.
It was a measure Arkansas (3-2 overall, 0-2 in SEC) lacked when falling short in a 35-28 overtime loss two Saturdays ago vs. Texas A&M.
But Wilson should return for Saturday's 5 p.m. ESPN-televised game against No. 7 Alabama (4-1, 1-1) at Reynolds Razorback Stadium. Wilson believes he could have played against A&M. He acknowledged that Arkansas coach Bret Bielema, noting Wilson missed the entire 2013 season with a knee injury requiring major surgery compounded this season by a high ankle with a bye week, deemed it wiser to wait another week.
Now the 6-3, 198-pound senior and third-year JC transfer is unequivocally ready to play.
"We haven't had him full force since the middle of the (season-opening) Auburn game," Bielema said Monday. "Having him back with us is going to be a nice addition."
A very nice addition, say receivers coach Michael Smith and junior starting quarterback Brandon Allen.
The senior has caught six passes for 76 yards this season. As a first-year JC transfer, he caught nine for 117 yards and a touchdown in 2012. The August 2013 preseason knee injury cost him last season but preserved his eligibility for 2014.
"Just good to have a healthy Demetrius back out there," Smith said. "He brings depth to the position. He brings back a guy who has started for us. He does some things that are going to help us hopefully win this football game."
Allen talked specifics.
"He's a deep threat, really," Allen said. "Probably one of our fastest receivers. Any time you've got someone who can run like he can and get behind defenses, it's going to keep them honest with his speed."
Wilson assures he's fit to sprint. "I feel 100 percent ready to go to help the team get that W," Wilson said.
Sophomore Drew Morgan, beset by injuries earlier due to a scooter accident and recently a dislocated kneecap, is back healthy among receivers, Bielema said.
Though the ground game is Arkansas' bread and butter, Bielema noted the passing of Ole Miss quarterback Bo Wallace in the Rebels' 23-17 SEC West upset of then No. 3 Alabama last week.
"If you truly look at some of the stuff that Ole Miss capitalized on," Bielema said, "I think the kicking game and they threw the ball effectively toward the end of the game especially, that gave them a chance to win it."
ALABAMA INJURIES
During its loss at Ole Miss, Alabama lost linebacker Denzel Devall and running back Kenyan Drake for the season with surgery-requiring injuries. THe Tide will will be without injured center Ryan Kelly for several weeks, Alabama coach Nick Saban said.
Devall and Kelly are starters. Drake, the third of three productive Alabama running backs behind T.J. Yeldon and Derrick Henry, had netted 112 yards and four TDs on 22 carries.
Yeldon leads the Tide rushers with 77 carries for 407 yards, while Henry has netted 357 on 70 totes.
Receiver Amari Cooper amasses the most yards of all with 746 and five TDs on 52 catches.
SABAN LAUDS NEW-LOOK HOGS
At his Monday press conference, Saban asserted Alabama won't face the same Arkansas team the Tide routed 52-0 and 52-0 the past two years in Fayetteville and Tuscaloosa, Ala.
"Arkansas is probably the most improved team in the country in terms of comparing last year to this year," Saban said. "They have really played very well all season long. They had a great chance to beat Texas A&M, but came up short in the end. They have been dominating in terms of running the football, and really pass it effectively when they have needed to. The quarterback (Brandon Allen) is playing well for them. They have two good running backs, their offensive line is not only big, but they do a good job of executing what they do. They have only given up one sack all year. A lot of that has to do with the fact that they run the ball really well, and they don't get into a lot of situations where you can try to pressure the quarterback, because you are always worried about the run. This is probably the best overall offensive running team that we have faced all year long, no question."
Saban touted Arkansas' defense, too.
"Defensively, they are much improved as well," Saban said. "They are better up front and better in the secondary. They play hard and with a lot of toughness. This is a very physical team on both sides of the ball. Our guys are going to have to play as well as we have played, and continue to have success, especially on the road."
"