Class 7A - Week 6 - 2014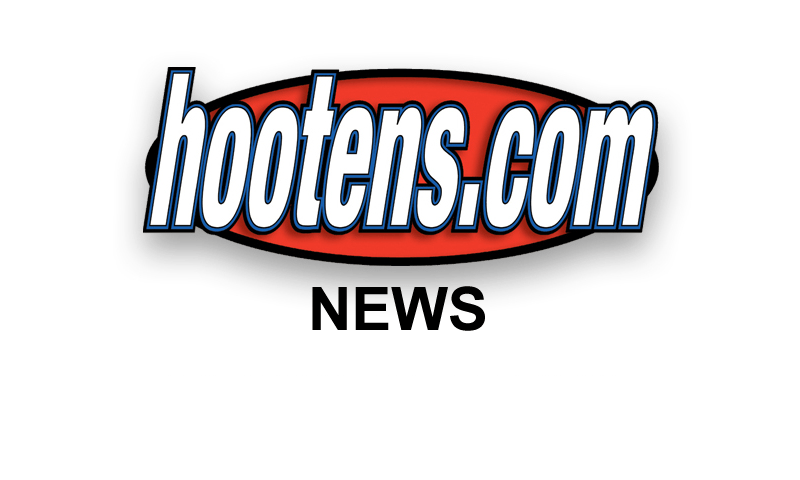 Hootens.com Rankings
Class 7A, Week 6, 2014
Copyright Hooten Publishing, Inc.

1. Fayetteville (4-1)
2. FS Northside (4-1)
3. North LR (4-1)
4. Bentonville (1-4)
5. Conway (5-0)
6. FS Southside (3-2)
7. Cabot (3-2)
8. Springdale Har-Ber (2-3)
9. Bryant (4-0-1)
10. Rogers Heritage (3-2)
11. Rogers (1-4)
12. LR Catholic (2-3)
13. LR Central (2-3)
14. West Memphis (2-3)
15. Van Buren (2-3)
16. Springdale (0-5)

GAME OF THE WEEK
No. 5 Conway at Class 6A No. 1 Greenwood.
Conway, the only 5-0 team in Class 7A, faces arguably its toughest test of the year at Class 6A's top-ranked Greenwood. The Wampus Cats have beaten two 6A schools this fall and three 7A teams with a combined 7-8 record. Conway chases its first league title in three years. The Wampus Cats last played for a state championship in 1993. They average 434 yards and 37 points per game this fall. Junior quarterback Breylin Smith has completed 73 of 121 passes (60 percent) for 1,272 yards and 14 touchdowns with one interception. Smith's favorite targets are junior D.J. Johnson (27 catches, 633 yards, seven TDs) and seniors Brock Mitchell (297 yards, four TDs) and Matt Cummins (238 yards, two TDs). Powerful senior running back Kevin Chamarro leads Conway with 50 carries for 345 yards (6.9 yards per carry) and five TDs. Junior RB Mark Odom (10.8 ypc) has rushed for four scores.
Greenwood just as impressive on offense as Conway, averaging 416 yards and 36 points weekly. Senior QB Reid Wheeler has completed 85 of 118 passes (72 percent) for 1,072 yards and nine TDs with two interceptions. Senior Kevin Jones paces the Bulldogs with 30 catches for 258 yards and two TDs. Junior Garrett Collins has caught a team-high four TD passes. Junior Grant Morgan averages 21.6 yards per catch.
Greenwood's won the past two meetings with Conway, including last year's 23-21 thriller. The Bulldogs converted two fourth downs on their final possession before senior Kevin Jones nailed a 24-yard field goal to win the game.
Both teams have beaten Van Buren the past two weeks. Greenwood jumped Van Buren 38-10 by halftime two weeks ago in a 52-31 win. Last week, Conway trailed Van Buren 10-7 at halftime before dominating the second half in a 35-10 victory.

LAST WEEK
Hootens.com predicted 5 of 10 winners in games involving Class 7A teams. For the season, hootens.com has correctly predicted winners in 45 of 63 games (71 percent).

TV LAND
Hooten's Arkansas Football TV show features the state's top players 10:30 a.m. Saturdays on KATV (ABC Little Rock) and 8:30 a.m. Saturdays on KXNW Channel 34 (Fort Smith/Fayetteville).

WEEK 6 PREDICTIONS (favored teams in ALL CAPS)
7A/6A CENTRAL
Conway at GREENWOOD (3): See Game of the Week.
LR CATHOLIC (7) at Russellville: Seven of Catholic's nine wins over the past three seasons have been over Class 6A teams, including last year's 51-31 victory at Russellville. Catholic would be a mid-size 6A school based on actual enrollment. Russellville, the largest 6A school, has dropped nine of its past 11 league games.
Van Buren at SILOAM SPRINGS (1): Siloam Springs has won five of its past eight games, including last year's 49-40 victory at Van Buren. A week ago, Siloam Springs upset Alma 30-27 in overtime. Senior Parker Baldwin intercepted a pass in the end zone to end the game.
Alma at BRYANT (10): Two teams going in opposite directions. Alma has lost to LR Catholic and Siloam Springs the past two weeks by a combined four points, while Bryant's beaten Russellville (34-6) and LR Catholic (34-7). Bryant's hardnosed senior running back Kylon Boyle (6-0, 175) carried 14 times for 142 yards last Friday at Catholic.

7A/6A EAST
NORTH LR (20) at Jonesboro: North LR has won its past three games by a 138-28 margin since a 10-point loss at Fayetteville. Senior QB Heath Land passed for 303 yards and three TDs in last year's 30-6 win over Jonesboro. Jonesboro rallied last week to beat LR Central 40-28. Central led 28-17 early in the third quarter. The Hurricane totaled 520 yards, including 261 rushing from seniors Darren Veasley and Deavion Binion.
LR CENTRAL (35) at Mountain Home: Central has defeated Mountain Home the past two years by an average of 26 points. Mountain Home (25-game losing streak) has dropped its first two league games to Jonesboro and North LR by a combined 101-0.
West Memphis at CABOT (14): Cabot should finish the regular season with an 8-2 record, securing homefield advantage in the first round of the playoffs. West Memphis has lost 11 of its past 16 games, including a 13-12 heartbreaker to Class 6A Searcy last Friday. Cabot beat West Memphis 49-7 last season.
Marion at SEARCY (28): Searcy improving weekly this fall. The Lions beat West Memphis last week (13-12) for the third straight season. West Memphis beat Marion 41-0 two weeks ago.

7A WEST
BENTONVILLE (8) at Springdale Har-Ber: Bentonville beat FS Northside 29-26 last week, something neither No. 1 Fayetteville nor Class 6A No. 1 Greenwood could do. The Tigers welcomed back senior tight end Austin Bugos (6-1, 220) last week from a summer 7-on-7 injury and junior tight end Dax Hale (6-3, 190) is expected back at near full strength after an injury two weeks ago at FS Southside. Har-Ber is undefeated in conference play, ripping Rogers 42-7 and holding off winless crosstown rival Springdale High 41-34 last Friday.
Springdale at FAYETTEVILLE (21): It's the 115th "Battle of the Bulldogs" but Springdale just lost it's bigger rivalry game at Springdale Har-Ber. Fayetteville has won the past two by a combined 65-25.
Rogers Heritage at FS NORTHSIDE (10): Northside led 19-7 in the third quarter last week at Bentonville before losing 29-26. The Grizzly D continues to play well and their elusive senior QB Grant Hood (5-8, 170) impressed Bentonville coach Barry Lunney. Heritage
FS SOUTHSIDE (4) at Rogers: Southside could be in trouble, coming off back-to-back big games (Bentonville and Fayetteville), struggling to score points and now facing Rogers' Wishbone attack, which will limit the Rebel's chances to score.