Class 6A - Week 6 - 2013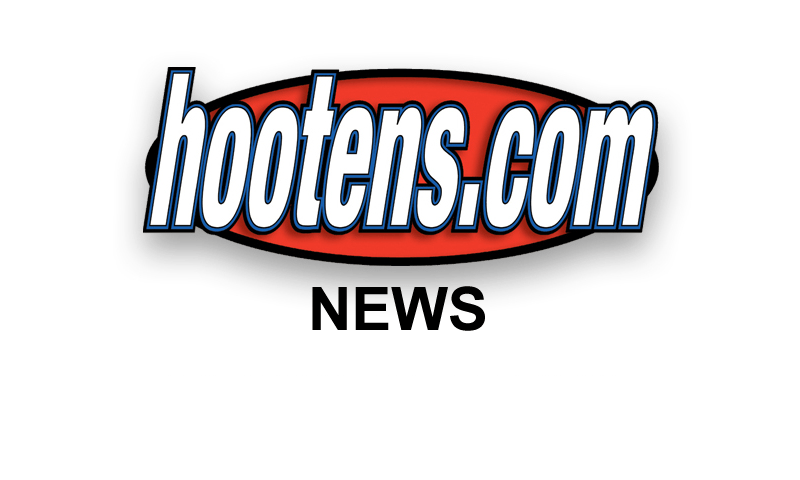 Hootens.com Rankings
Class 6A, Week 6, 2013
Copyright Hooten Publishing, Inc.
1. Greenwood (5-0)
2. Pine Bluff (3-1-1)
3. Jonesboro (3-2)
4. El Dorado (2-3)
5. Russellville (3-2)
6. Lake Hamilton (4-1)
7. Texarkana (1-3)
8. Benton (3-2)
9. LR Parkview (1-4)
10. Marion (2-3)
11. Siloam Springs (1-3-1)
12. Searcy (2-3)
13. Mountain Home (0-5)
14. Sheridan (1-4)
15. LR Fair (1-4)
16. LR Hall (0-4)
HOOTENS.COM GAME OF THE WEEK
No. 2 Pine Bluff at No. 6 Lake Hamilton
Pine Bluff's defense carried the Zebras last week to a 9-3 win at Bryant. Pine Bluff rushed for 316 yards but failed to score four times inside the red zone (two turnovers on downs and two missed field goals). Sophomore quarterback Ladarrius Skelton, senior tailback Trevor Hunt, junior TB Kentorius White, sophomore TB Romar Reades and sophomore receiver Kacy Higgins rushed for close to 50 yards apiece. Higgins dashed 16 yards for the game's only touchdown. Sophomore end John Tate and senior linebacker Kedrek Lasley deflected a pass and intercepted a pass, respectively, to end Bryant's last two drives.
Lake Hamilton has beaten Marion, Sheridan and Texarkana by an average of 29 points the past three weeks. The Wolves' first-team defense held Texarkana to less than 50 yards in last week's 37-15 win. Athletic senior QB Nathan Sawrie has generated 1,144 yards and nine TDs this fall, leading Lake Hamilton with 48 carries for 394 yards (8.2 yards per carry). Sawrie (seven interceptions) must make better decisions against a talented Pine Bluff defense. Senior receiver Trevor Mittelstadt paces the Wolves with 22 catches for 371 yards and three TDs. Senior running back/linebacker Chris Eastburn gains 6.9 yards per play and has eight rushing TDs.
HOOTEN'S TV SHOW
Hooten's Arkansas Football airs 10:30 a.m. Saturdays this fall on KATV 7 (ABC-Little Rock) and KXNW (Ch. 34 Fort Smith/Fayetteville), featuring the state's top recruiting prospects. Benton will be featured as the Verizon/Nokia Siemens Networks Football Town of the Week.
LAST WEEK
Hootens.com correctly picked nine of 11 games (82 percent) involving 6A teams, nailing the spread of Pine Bluff by six points over Bryant and Searcy by one point over Mountain Home. For the season, hootens.com has correctly predicted 43 of 50 games (86 percent).
WEEK 6 PREDICTIONS (favored team in ALL CAPS followed by point spread)
7A/6A CENTRAL
FS SOUTHSIDE (36) at LR Hall: Southside's only loss this year came three weeks ago against Har-Ber (35-27). Hall loses its 22nd straight game. Watch highlights of FS Southside's Week 3 loss to Har-Ber here.
GREENWOOD (21) at LR Catholic: Greenwood, winners of 43 straight games, averages 479 yards and 47 points weekly. Senior QB Jabe Burgess has completed 64 of 97 passes (66 percent) for 946 yards and 10 TDs this year. Senior LB Brett Calhoun (39 tackles) paces a defense that holds opponents to 262 yards per game. Catholic's two wins this year have been over Bryant (37-19) and LR Hall (49-0). Watch highlights of Greenwood's Week 3 win against Shiloh Christian here.
RUSSELLVILLE (20) at LR Parkview: Russellville trailed FS Northside by three TDs during most of last week's 27-20 loss. Parkview has beaten three 6A opponents (LR Hall, Mountain Home and Sheridan) since 2010. Watch highlights of Russellville's Week 1 win at Morrilton here.

7A/6A EAST
CABOT (35) at Mountain Home: Cabot crushed Marion 49-10 last week. Marion beat Mountain Home 46-35 two weeks ago. The Bombers have lost 21 of their past 24 games.
Jonesboro at NORTH LR (22): Jonesboro beat LR Central 42-24 last week after losing a week earlier at West Memphis in overtime. North LR mercy-ruled West Memphis 38-0 a week ago. Watch highlights of Jonesboro's Week 2 loss to Conway here.
Searcy at MARION (13): Searcy senior QB Christian Reynolds ran 17 yards for the game-winning TD with 52 seconds left in last week's 29-28 win over Mountain Home. Marion beat Mountain Home 46-35 two weeks ago, returning two kickoffs for TDs. The Patriots have beaten Searcy six of the past seven years.
7A/6A SOUTH
Sheridan at BENTON (6): Sheridan has lost its past four games by an average of 38 points since defeating LR Hall 42-40 in the opener. Benton's averaged 49 points per game in wins over Jacksonville, Greenbrier and LR Fair. The Panthers have beaten Sheridan once over the past five years (29-24 in 2010).
LR Fair at BRYANT (43): Fair gave up 28 points in the first quarter during last week's 51-14 loss to Benton. Bryant has beaten LR Central and Benton by 14 points each. Watch highlights of Bryan'ts Week 1 loss to Conway here.
Texarkana at EL DORADO (20): Texarkana surrendered 237 yards rushing in last week's 37-15 loss to Lake Hamilton. El Dorado senior RB Jaqualoyn Willis has rushed 38 times for 329 yards and three TDs the past two weeks in wins over LR Fair and Sheridan.
PINE BLUFF (3) at Lake Hamilton: See Hootens.com Game of the Week. Watch highlights of El Dorado's Week 1 loss to Camden Fairview here.

7A/6A WEST
Siloam Springs at SPRINGDALE (19): Siloam Springs has lost to Heritage and Bentonville by an average of 39 points the past two weeks. Springdale senior RB Deandre Murray injured his ankle late in the third quarter during last week's 38-14 loss at Fayetteville. Watch highlights of Siloam Spring's Week 1 tie to Shiloh Christian here.