Class 4A - Week 6 - 2013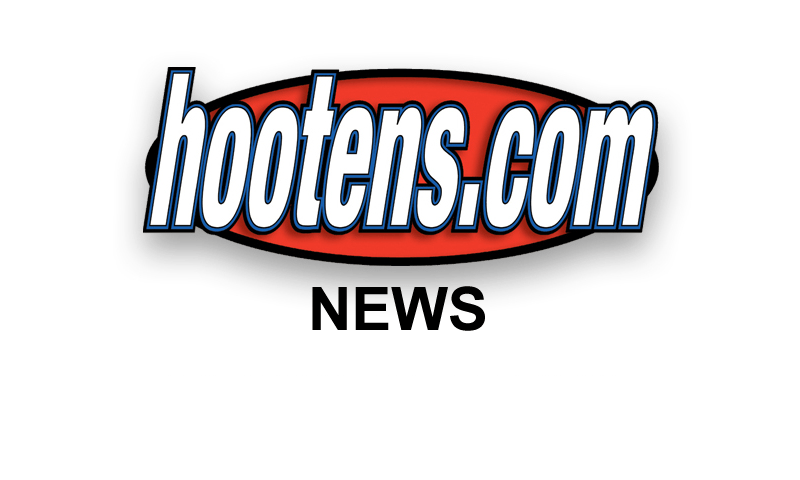 Hootens.com Rankings
Class 4A, Week 6, 2013
Copyright Hooten Publishing, Inc.
1. Warren (2-3)
2. Arkadelphia (5-0)
3. Dollarway (5-0)
4. Booneville (5-0)
5. Prairie Grove (4-1)
6. Nashville (3-2)
7. Pottsville (5-0)
8. Ashdown (5-0)
9. Valley View (5-0)
10. Hamburg (4-1)
11. Highland (5-0)
12. Dardanelle (4-1)
13. Malvern (4-1)
14. Star City (3-2)
15. Lonoke (4-1)
16. Maumelle (4-1)
17. Stuttgart (3-2)
18. Newport (3-2)
19. CAC (3-2)
20. Clinton (3-2)
21. Gosnell (4-1)
22. Lincoln (5-0)
23. Farmington (3-1-1)
24. Pulaski Robinson (3-2)
25. Gentry (3-2)
26. Mena (3-2)
27. DeWitt (3-2)
28. Crossett (2-3)
29. Subiaco Academy (2-3)
30. Pocahontas (3-2)
31. Gravette (1-4)
32. Dumas (1-4)
33. Heber Springs (0-5)
34. Monticello (0-5)
35. Jonesboro Westside (4-1)
36. Pea Ridge (2-3)
37. Ozark (1-4)
38. Bauxite (1-4)
39. Arkansas Baptist (1-4)
40. Berryville (2-3)
41. Southside Batesville (1-4)
42. Brookland (3-2)
43. Lake Village (1-4)
44. Dover (0-5)
45. Cave City (0-5)
46. Trumann (0-5)
47. Waldron (0-5)
48. Marianna (0-4)
HOOTENS.COM GAME OF THE WEEK
No. 9 Valley View at No. 11 Highland
The winner likely takes the 3-4A title, gets home field advantage in the playoffs and a first-round bye. Highland has won consecutive league titles and three since 2007. Valley View, now in its seventh varsity season, won its only conference championship in 2010.
"This biggest thing is Highland has experience playing in this kind of game, in a big-time atmosphere," Valley View coach Shannon Sherman says. Valley View notched its signature victory Week 2, defeating defending state champion Stuttgart 47-21. The Blazers have beaten Cave City and Pocahontas the past two weeks by a combined 86-7. Senior quarterback Noah Johns has completed 64 of 99 passes for 1,112 yards and 15 touchdowns this fall, and he's thrown just three interceptions. Senior Jaeger Sullins paces Valley View's rushing attack, but he missed last week's 37-0 win over Pocahontas with an injury. Junior Tucker Hydrick filled in for Sullins, catching five passes for 102 yards and a score. Senior center Weston Delancy (5-10, 240), guards Tyler Garr (6-2, 275) and Colby Hill (6-2, 240) anchor the Blazer line. Senior noseguard Jay Burks (5-11, 400) and ends Zach Turley (5-8, 155) and Austin Slaughter (6-0, 220) fortify the defensive front. "They hit hard and fly around," Highland coach Spencer Hill says.
Undefeated Highland beat Jonesboro Westside and Brookland by a combined 95-43 the past two weeks. Sophomore QB Reid Maag (6-0, 170) protects the ball better now than a month ago, Hill says. Maag has rushed for 330 yards and completes 68 percent of his passes for 762 yards this fall. Juniors Avery Johnson (6-2, 205) and Deon Stewart (6-0, 155) provide big plays. "The key to beating Valley View is sustaining drives," Hill says. "We've been living too much by the big play." Johnson has caught 18 passes for 266 yards (14.8 yards per catch) and rushed 31 times for 368 yards (11.9 yards per carry), while Stewart has 11 catches for 308 yards (28 ypc) and 10 carries for 173 yards (17.3 ypc), and two of his three kickoff returns resulted in TDs. Stewart has a state-best six interceptions for a defense that yields 17 points weekly. Junior linebacker Garrett Hussong (6-0, 185) paces Highland with 49 tackles, while junior safety Spenser Stowers (5-11, 170) has 35 tackles and a pair of interceptions. Senior linebacker Kameron Seat hasn't played in two weeks after injuring his rotator cuff, and senior running back Kevin French played 10 snaps this year before twisting his ankle. Six of Highland's seven seniors start. The Rebels dress 37 players, compared to Valley View's 75.
HOOTEN'S TV SHOW
Hooten's Arkansas Football TV show airs 10:30 a.m. Saturdays this fall on KATV 7 (ABC-Little Rock) and KXNW (Ch. 34 Fort Smith/Fayetteville). The show features the state's top recruiting prospects.
LAST WEEK
Hootens.com correctly predicted 21 of 24 games (88 percent) last week. For the season, Hootens.com has correctly predicted 151 of 174 games (87 percent).
WEEK 6 PREDICTIONS (favored team in ALL CAPS followed by point spread)
1-4A
FARMINGTON (17) at Berryville: Berryville hasn't beaten Farmington since 2003. Farmington's Ian Crawford returned the opening kick 92 yards for a TD against Prairie Grove a week ago.
GENTRY (3) at Pea Ridge: Gentry's three wins the fall match its total from the past two years combined. The Pioneers defeated Gravette 21-19 last week, their first win in the series since 2003. Gentry senior QB Jarod Cousins has passed for 724 yards and five TDs and rushed for 655 yards and three scores this fall.
Lincoln at PRAIRIE GROVE (11): Undefeated Lincoln off to the best start in school history. Wolf junior QB Drew Harris passed for 110 yards and rushed for 75 yards in last week's 30-point win at Pea Ridge. Prairie Grove junior Bobby Catt ran for TD, caught an 84-yard TD pass and returned an interception 55 yards for a score against Farmington a week ago.
Ozark at GRAVETTE (2): Ozark snapped a five-game losing streak (dating back to last year) with last week's 15-point win over Berryville. Gravette led Gentry 13-9 in the fourth quarter a week ago, but lost 21-19.
2-4A
LONOKE (24) at Southside Batesville: Lonoke senior Kody Smith ran 29 times for 153 yards and two TDs and threw for 170 yards and a score last week, helping the Jackrabbits rally in the fourth quarter to beat Newport 39-32. Southside Batesville has scored 10 points in two conference games. Watch highlights of Lonoke's Week 4 win at Heber Springs here.
Marianna at HEBER SPRINGS (21): A battle of winless teams. Marianna has lost 16 straight games. Heber Springs off to its worst start since going 0-10 in 2003. Heber Springs senior QB Michael Kramer has passed for 903 yards and nine scores this fall. Watch highlights of Heber Spring's Week 4 loss against Lonoke here.
DOLLARWAY (10) at Clinton: Clinton going for its first 3-0 conference start since 2010. Yellow Jacket junior QB Fielder Dufrene completes 65 percent of his passes (52 of 80) for 813 yards and 12 TDs with just three interceptions this season. He's rushed for 158 yards this fall, including 111-yard, one TD effort in last week's 27-point win at Southside Batesville. Senior wingback Stephen Sappington paces Clinton with 230 yards rushing and four TDs, while senior Robby Slack has 10 catches for 236 yards and three scores. Undefeated Dollarway allows just four points per game. The Cardinals haven't surrendered a TD since Week 1 and they haven't given up a point since Class 6A Little Rock Parkview kicked a field goal in Week 2. Watch highlights of Dollarway's Week 1 win against West Helena here and highlights of Clinton's Week 2 loss to Highland here.
STUTTGART (1) at Newport: The Ricebirds have won three straight over Newport, including 20-13 last season and a one-point triumph in the 2009 playoffs when they executed a hook-and-ladder in the waning seconds to set up the winning score. The defending state champion Ricebirds led Heber Springs 35-14 in the third quarter a week ago. Stuttgart senior Tyler Luster ran for 203 yards and three scores against Heber Springs, and he's scored nine times this fall. Newport led Lonoke 32-31 in the fourth quarter last week, but lost by seven points.
3-4A
VALLEY VIEW (7) at Highland: Hootens.com Class 4A Game of the Week. Watch highlights of Highland's Week 2 win against Clinton here.
Brookland at POCAHONTAS (8): This could determine a playoff spot. Pocahontas failed to score in last week's 37-0 loss to Valley View and the Redskins have scored just eight points the past two years against the Blazers. Brookland scored two TDs in the third quarter at Highland last week by converting multiple fourth downs.
Cave City at JONESBORO WESTSIDE (2): Jonesboro Westside's 4-1 start is the best in school history, and the Warriors average 33 points per game. Winless Cave City has scored 28 points this fall.
GOSNELL (18) at Trumann: Gosnell has won five of the past seven in the series, with Trumann winning one-point thrillers in 2006 and 2008. The improved Pirate D yields less than two TDs per game. Trumann scored 28 points at Jonesboro Westside last week, compared to 26 points the first month. Watch highlights of Trumann's Week 2 loss to Nettleton here.

4-4A
Dardanelle at BOONEVILLE (7): Booneville has won five straight over the Sand Lizards since losing 28-8 at Dardanelle in 2007. The undefeated Bearcats led Subiaco Academy 34-0 in the second quarter last week, before winning 48-20. Junior Matthew Berry returned the opening kickoff 97 yards for a TD against Subiaco Academy, his second special teams TD of the season. Dardanelle sophomore QB Chris Kershner threw a pair of TDs in last week's three-point loss to Pottsville.
Dover at MAUMELLE (33): Maumelle junior QB Tyshawn Robinson (more than 1,200 yards this fall) passed for 305 yards and three TDs at Waldron a week ago. The Hornets have given up seven TDs this season. Dover hung with Mena for a half last week and led Dardanelle 10-0 in the first half two weeks ago.
Mena at POTTSVILLE (14): Pottsville senior QB Michael Perry has almost 1,200 yards this fall. Perry ran for two TDs, threw a TD pass and intercepted a pass in last week's 21-18 victory at Dardanelle. Mena junior cornerback Greg Craig returned an interception for a TD and senior Jackson Daugherty returned a punt for a score in last week's 32-point win over Dover.
SUBIACO ACADEMY (7) at Waldron: Waldron hasn't a won a conference game since besting Subiaco Academy 29-21 Week 7, 2011. Subiaco Academy junior QB Kelly Hollis tallied two TDs against Booneville a week ago.
7-4A
CAC at ARKADELPHIA (25): The Badgers avenge their only league loss from last season. Badger senior QB Jakahari Howell has completed 74 of 99 passes for 1,027 yards and 12 TDs this fall, while Kris Oliver has rushed 80 times for 667 yards and nine scores. Oliver caught three passes for 112 yards and three TDs in last week's 44-point win at Arkansas Baptist. The Badger defense held Arkansas Baptist to 5 yards rushing and recorded 13 tackles behind the line of scrimmage. CAC managed just six first downs in last week's 31-point loss at Nashville. Watch highlights of Arkadelphia's Week 3 win against Hot Springs here.
NASHVILLE (35) at Arkansas Baptist: The Scrappers ride a four-game win streak since junior QB Lucas Liggin took over at QB. Liggin completed 13 of 25 passes for 194 yards and three TDs in last week's 31-point victory over CAC. Nashville junior LaMichael Pettway (six catches, 108 yards, three TDs against CAC) and senior Kyler Lawrence (85 yards rushing) make plays weekly. Arkansas Baptist's first-team offense didn't score against Arkadelphia. Watch highlights of Arkansas Baptist's Week 1 loss to Clinton here.
Malvern at ASHDOWN (4): Two years ago, Malvern won at Ashdown 14-7 in double overtime, propelling the Leopards to the state title game, while Ashdown missed the playoffs. Malvern has won consecutive games since inserting sophomore Trace Collie (three TD passes the past two weeks) at QB. Ashdown senior QB Jake Alexander has 18 TDs (just three interceptions) this year, compared to 17 TDs and 17 interceptions a year ago. Sophomore Brandon Northcross returned a punt 75 yards for a TD and sped 55 yards for a score in last week's 47-point win over Bauxite. Ashdown's defense has given up 19 points the past 10 quarters. Watch highlights of Ashdown's Week 3 win against Hope here.
PULASKI ROBINSON (2) at Bauxite: Pulaski Robinson has lost consecutive games after starting 3-0. The Senators trailed Malvern 28-10 at halftime a week ago. Bauxite has given up 118 points the past two weeks to Malvern and Ashdown, while Pulaski Robinson has given up 90 points to the same two opponents.
8-4A
Crossett at DEWITT (2): The winner likely makes the playoffs. DeWitt's 36-0 win over Lake Village last week was its first shutout victory since blanking Barton 23-0 Week 1, 2005. Crossett senior Deandre Jackson ran for three scores in last week's eight-point win over Dumas.
MONTICELLO (8) at Lake Village: Lake Village hasn't won a conference game since 2010. Monticello has scored just 10 points the past four games. The Billies didn't get inside the 20-yard line during last week's 35-0 loss against Hamburg. Watch highlights of Monticello's Week 1 loss to White Hall here.
Star City at HAMBURG (7): Hamburg has shut out four opponents this fall (only Class 5A No. 1 Camden Fairview scored against the Lions). DeWitt and Magnolia each ventured inside the 20-yard line once against Hamburg, and Monticello never penetrated the red zone. Hamburg senior Trey Miller returned a punt 75 yards for a TD against Monticello, his only attempt this season. "It was a highlight reel," Hamburg coach Mike Cox says. "He made six guys miss." Watch highlights of Hamburg's Week 1 win against McGehee here.
WARREN (28) at Dumas: Warren senior QB Drake Jones threw four TD passes and ran for another in last week's 28-point win at Star City. Dumas beat Warren 36-25 in 2010, and four of the past six games in the series were decided by a TD or less. Watch highlights of Warren's Week 1 loss to Fayetteville here.