Class 7A - Week 6 - 2013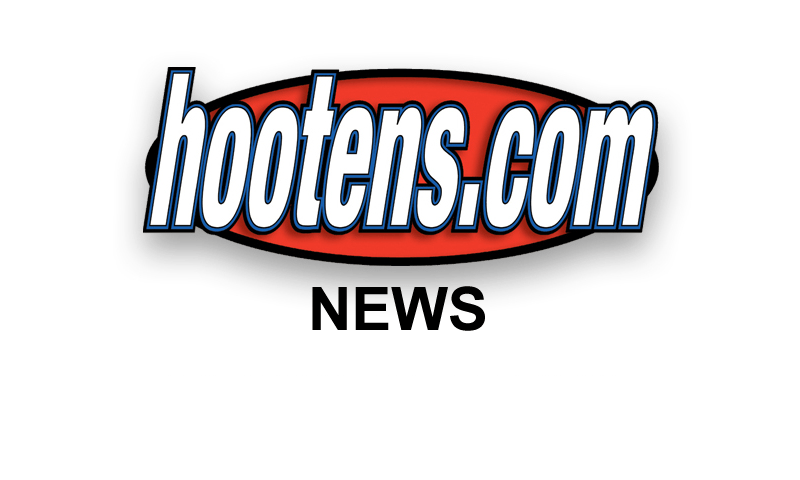 Hooten.com Rankings
Class 7A, Week 6, 2013
Copyright Hooten Publishing, Inc.
1. Bentonville (3-2)
2. Cabot (5-0)
3. Springdale Har-Ber (3-2)
4. Fayetteville (5-0)
5. North Little Rock (3-2)
6. Fort Smith Southside (4-1)
7. Heritage (3-2)
8. Springdale (3-2)
9. Rogers (4-1)
10. Conway (4-1)
11. Little Rock Catholic (2-3)
12. Bryant (2-3)
13. Little Rock Central (3-2)
14. Fort Smith Northside (1-3-1)
15. West Memphis (1-4)
16. Van Buren (1-4)
HOOTEN'S GAME OF THE WEEK
No. 10 Conway at No. 14 Fort Smith Northside.
Talented Northside gained needed confidence with last week's 27-20 win at Russellville. Russellville lost at Conway 38-24 two weeks ago. Conway's only loss was 23-9 at Cabot Week 2. Northside let two victories get away early, tying Pine Bluff in the season opener and losing 30-28 at Rogers in the final seconds.
"What we're battling is we have not won a lot in the past," said Northside's first-year Coach Mike Falleur. "We're not a bad football team but convincing our kids of that is a different story."
Four of six Northside starters who missed last week's game are back, including three skilled position players. Grizzly senior J.J. Jones (6-0, 180) makes plays in space with 4.5 speed, starting at slot receiver and cornerback. Conway probably has the advantage on both lines. Northside starts four sophomores on its offensive line. Conway's agile junior offensive lineman Colton Jackson (6-6, 291) has committed to the Arkansas Razorbacks.
HOOTEN'S TV SHOW
Hooten's Arkansas Football TV show airs 10:30 a.m. Saturdays this fall on KATV 7 (ABC-Little Rock) and KXNW (Ch. 34 Fort Smith/Fayetteville). The show features the state's top recruiting prospects. Benton will be featured as the Verizon/Nokia Siemens Networks Football Town of the Week.
LAST WEEK
Hootens.com correctly predicted 9 of 11 winners (82 percent), nailing the 6-point spread in Pine Bluff's 9-3 win at Bryant. For the season, hootens.com has correctly predicted 45 of 60 winners (75 percent) in games involving Class 7A teams.
WEEK 6 PREDICTIONS (favored team in ALL CAPS followed by point spread)
7A/6A CENTRAL
Conway at FS NORTHSIDE (1): Game of the Week. Watch highlights of Conway's Week 2 win at Jonesboro here and highlights of FS Northside's Week 1 tie at Pine Bluff here.
FS SOUTHSIDE (36) at LR Hall: FS Southside scored 14 points on just five snaps in the first quarter of last week's 42-17 win over LR Catholic. Hall rides a 21-game losing streak. Hall snapped over the punter's head three times in the first half of last week's 55-0 loss to Conway. Watch highlights of FS Southside's Week 3 loss to Har-Ber here.
GREENWOOD (21) at LR Catholic: Greenwood gets its 44th consecutive victory. LR Catholic lost to FS Southside 42-17 despite totaling 60 more snaps (93-33). Watch highlights of Greenwood's Week 3 win against Shiloh Christian here.

7A/6A EAST
CABOT (35) at Mountain Home: With wins already over Conway and North LR, new No. 2 Cabot likely headed for 10-0 and home-field advantage throughout the playoffs. The Panthers matchup better against West conference defenses in the postseason this year, too. Cabot beat Marion 49-10 last Friday. Mountain lost to Marion 46-35 two weeks ago.
Jonesboro at NORTH LR (22): North LR rebounded nicely from Cabot loss, wearing out West Memphis 38-0 last Friday. The Charging Wildcats have won three games by a combined 128-27 margin. Watch highlights of Jonesboro's Week 2 loss to Conway here.
West Memphis at LR CENTRAL (1): Tigers win low-scoring affair.
7A/6A SOUTH
LR Fair at BRYANT (43): Bryant lost to Pine Bluff 9-3 last week, only the second time the Hornets have failed to score a TD in four years. Bryant has been somewhat unpredictable this fall. Fair has not. Watch highlights of Bryan'ts Week 1 loss to Conway here.

7A/6A WEST
Rogers at BENTONVILLE (28): Bentonville gets four starters back from injury this week. Baby-faced sophomore quarterback Casey Ford (6-5, 235) completed 12 of 15 passes for 172 yards in last week's 45-3 win over Siloam Springs. Veteran coach Barry Lunney says Ford "has all the physical tools to be very recruitable, one of the state's top players the next two years." Rogers' option attack will challenge the Tiger defense's pad level.
FAYETTEVILLE (11) at Rogers Heritage: Heritage 1-4 against Fayetteville all time. Fayetteville junior playmaker Dre Greenlaw returned a fumble 76 yards to score and top receiver/defensive back recruit Jordan Dennis (eight catches for 92 yards) completed a TD pass on a fake field goal against Springdale. Purple Dog senior QB Nick Marshall (6-1, 180) accurate like an (former Fayetteville High and current Razorback QBs Brandon and Austin) Allen, completing 13 TD tosses with just one interception this season. Watch highlights of Fayetteville's Week 1 win against Warren here.
SPRINGDALE HAR-BER (27) at Van Buren: Har-Ber has lost to just one team (FS Southside) in the month of October since 2007. Watch highlights of Har-Ber's Week 3 win at FS Southside here.
Siloam Springs at SPRINGDALE (19): Springdale's DeAndre Murray has sprinted for 910 yards on 94 carries (9.7 yards per carry) with 12 TDs but tweaked his ankle last Friday. The beat up Bulldogs continue Siloam's ghoulish October. The Panthers lost to Bentonville 45-3 last week, play at Har-Ber next week before facing Fayetteville and Rogers the following Fridays. Watch highlights of Siloam Spring's Week 1 tie against Shiloh Christian here.