Class 4A - Week 6 - 2015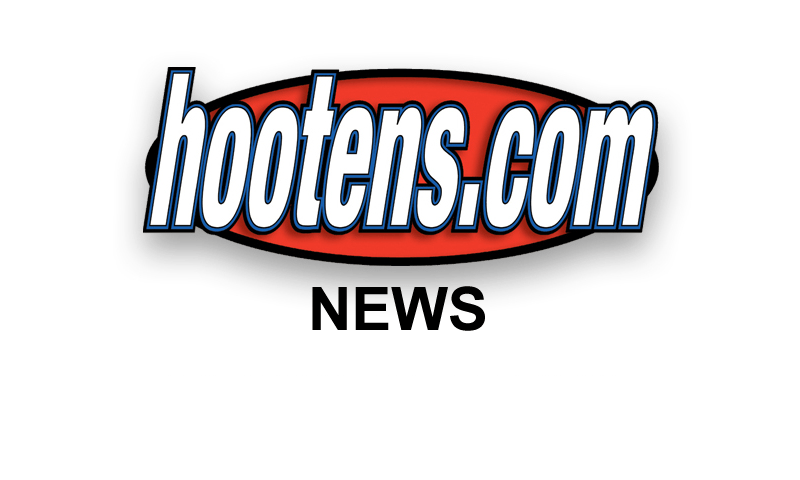 Hootens.com Rankings
Class 4A, Week 6, 2015
Copyright Hooten Publishing, Inc.

1. Dardanelle (5-0)
2. Nashville (5-0)
3. Pulaski Robinson (5-0)
4. Hamburg (4-1)
5. Gosnell (4-0)
6. Warren (4-1)
7. Malvern (4-1)
8. Star City (3-2)
9. Shiloh Christian (3-1)
10. Prairie Grove (4-1)
11. Dollarway (4-1)
12. Pea Ridge (5-0)
13. Pocahontas (5-0)
14. Ashdown (4-1)
15. Pottsville (3-2)
16. Crossett (4-1)
17. CAC (4-1)
18. Fountain Lake (3-2)
19. Dover (4-1)
20. West Helena (2-3)
21. Arkadelphia (2-3)
22. Stuttgart (3-2)
23. Ozark (3-2)
24. Heber Springs (2-3)
25. Gravette (3-2)
26. Trumann (4-1)
27. Newport (1-4)
28. Monticello (2-3)
29. Lonoke (2-3)
30. Mena (1-4)
31. Dumas (3-2)
32. DeWitt (2-3)
33. Brookland (1-4)
34. Highland (3-2)
35. Riverview (3-2)
36. Clinton (1-4)
37. Huntsville (2-3)
38. Gentry (3-2)
39. Southside Batesville (3-2)
40. Baptist Prep (0-5)
41. Subiaco Academy (1-4)
42. Harrisburg (1-4)
43. Bauxite (0-5)
44. Berryville (2-3)
45. Cave City (1-4)
46. Lincoln (1-4)
47. Jonesboro Westside (0-5)
48. Waldron (0-5)

HOOTENS.COM GAME OF THE WEEK
No. 9 Shiloh Christian at No. 10 Prairie Grove
This game helps decide the conference championship (although undefeated Pea Ridge plays both in the final four weeks). Shiloh Christian has won four of the past five in the series, including 27-20 a year ago. The Saints led Huntsville 21-0 at halftime last week and invoked the 35-point sportsmanship rule after two Huntsville special teams errors. Junior QB Connor Reece completes 61 percent of his passes for more than 600 yards and seven TDs in four games this fall. Junior Oklahoma move-in Broc Berus averages 6.7 yards per carry, and has developed into a defensive leader. Berus left the Huntsville game with a pinched nerve but was cleared for this week, Shiloh Christian coach Jeff Conaway said. Shiloh Christian linebacker Jacob Plunkett likely misses his third straight game with a separated shoulder.

Prairie Grove has won four straight since losing at Class 5A Farmington by 16 points in the opener. The Tigers beat Huntsville and Gravette the past two weeks by a combined 92-40. Tiger running back Blake Faulk accounted for 238 yards and five TDs in last week's 25-point win over Gravette. Senior tight end Dylan Soehner has five TD catches, while senior Dakota Hutchinson serves as a team leader on the offensive line and at middle linebacker. "Shiloh spreads it around and keeps you off balance," Prairie Grove coach Danny Abshier said.

TV SHOW
Hooten's Arkansas Football TV show airs on KATV (Channel 7) at 11 a.m. Saturday's this fall.

LAST WEEK
Hootens.com correctly predicted 21 of 24 games (88 percent) last week. For the season, Hootens.com correctly predicted 147 of 185 games (79 percent).

WEEK 6 PREDICTIONS (favored team in CAPS followed by point spread)
1-4A
Gentry at HUNTSVILLE (3): Opposing coaches brag about Huntsville's physical play. The Eagles trailed Shiloh Christian 21-7 in the third quarter a week ago. Gentry forced three first-half turnovers in last week's 16-point Homecoming win over Berryville.
Gravette at PEA RIDGE (14): Pea Ridge junior Zaine Holley has rushed for more than 500 yards and 11 TDs this past two weeks. The Blackhawks, winners of 15 straight conference games, led Lincoln 35-0 at halftime last week. Gravette's Jackson Soule' caught a pair of TD passes at Prairie Grove last Friday.
LINCOLN (1) at Berryville: Berryville's Bryan King shifted to QB last week, throwing a TD pass and running in a pair of two-point conversions in a 16-point setback at Gentry. Lincoln trailed Pea Ridge 21-0 in the first quarter last week, eventually losing 35-13.
Shiloh Christian at PRAIRIE GROVE (2): Hootens.com Class 4A Game of the Week.

2-4A
CAC (3) at Heber Springs: This matchup mirrors last season. Heber Springs beat Lonoke in Week 4 and lost to Stuttgart a week ago, while CAC has won three straight games, including last week's two-point win at West Helena. Eight Heber Springs players were injured in a bus accident after last week's 33-point loss at Stuttgart, one was transported to Arkansas Children's Hospital with a broken jaw and hip, but should be released in two weeks.
WEST HELENA (8) at Riverview: West Helena must bounce back emotionally from last week's two-point setback against CAC. Riverview returned an interception and punt for its TDs in last week's 17-0 win over Southside Batesville. Raider senior Kirby Kenney, caught six passes for 57 yards, recorded a safety and returned an interception 13 yards for a TD.
LONOKE (7) at Southside Batesville: The loser likely gets eliminated from playoff contention. Lonoke trailed previously winless Newport 18-6 at halftime last week before losing by 18 points. Southside Batesville held Riverview to 200 yards last week, but lost by 17 points after committing three turnovers (two were returned for TDs).
STUTTGART (4) at Newport: Stuttgart has won three of the past four over the Greyhounds. And the Ricebirds have won three in a row this year after last week's dominating 33-win over Heber Springs. Newport senior Carl Turner ran for 188 yards in last week's 36-18 triumph at Lonoke, the Greyhounds first win of the season.

3-4A
Brookland at POCAHONTAS (23): Brookland's seven-point win over Highland last week was the biggest in school history. The Bearcats raced to a 21-point first-half advantage for their second-ever conference win (beat Trumann 40-38 in overtime in Week 8, 2013). Undefeated Pocahontas scored 48 first-half points last week against Harrisburg. Pocahontas junior inside linebacker Sloan Rogers paces the Redskins with 55 tackles.
Cave City at JONESBORO WESTSIDE (1): Its homecoming at Jonesboro Westside, and the winless Warriors give up 42 ppg. Cave City scored 50 points in Week 4 against Harrisburg, but the Cavemen have scored just 27 points in the other four games. Cave City QB Joseph Patterson threw a short TD pass to Jacob Patterson for the only TD last week against Gosnell.
GOSNELL (20) at Trumann: Gosnell has won 15 of its past 16 conference games. The Pirates led Cave City 34-0 at halftime last week. Gosnell running back Carlos Blackman has almost 1,000 yards in four games this fall. Trumann began last week's 26-point win over Jonesboro Westside with an onside kick.
Harrisburg at HIGHLAND (8): Highland must rebound after last week's shocking loss at Brookland.
Harrisburg RB/QB Malik Versie has almost 500 yards the past three weeks. Highland QB Reid Maag has more than 1,300 yards this fall.

4-4A
Baptist Prep at DARDANELLE (28): The Sand Lizards held Clinton to 91 yards and seven points last week (starters gave up 29 yards through three quarters). Junior lineman Caden Brown paced Dardanelle with 13 tackles, including 6.5 tackles for loss. Senior linebacker Daniel Craig leds the Sand Lizards this fall with 50 tackles.
Clinton at DOVER (7): Dover never passed, fumbled four times and gave up more than 500 yards in last week's loss at Robinson. Clinton gave up more than 400 yards in last week's mercy-rule loss to No. 1 Dardanelle. Clinton junior Wyatt McCoy has rushed 47 times for 232 yards (4.9 ypc) this fall, while senior linebacker Jesus Robles paces the Yellow Jackets with 47 tackles.
Ozark at POTTSVILLE (8): Pottsville has won two of the three meetings between these teams, including 32-0 last fall. Apache senior Josh Duggar ran 16 times for 61 yards and two TDs in last week's 21-point win at Baptist Prep. Ozark has given up just 24 points this fall, posting shutouts against Booneville and Subiaco Academy.
PULASKI ROBINSON (35) at Subiaco Academy: Pulaski Robinson held Dover to 233 yards in last week's 33-point win. Senator senior QB Brennan Johnson has passed for almost 1,300 yards and rushed for 500 yards this fall.

7-4A
FOUNTAIN LAKE (2) at Arkadelphia: Arkadelphia beat Fountain Lake last fall in double overtime. Fountain Lake ran 42 times for 101 yards in last week's one-point loss at No. 2 Nashville. The Cobras' apparent go-ahead TD late in the fourth quarter at Nashville was nullified by a holding penalty.
MALVERN (1) at Ashdown: Ashdown has scored at least one defensive TD in every game this fall, including Tre Green's 30-yard fumble return in last week's 26-point win over Bauxite. Malvern junior Devin Shaw ran for a TD and returned a kickoff 85 yards for a score in last week's 28-6 triumph over Mena.
MENA (7) at Bauxite: Youthful Mena starts seven sophomores. The Bearcats trailed Malvern 7-6 late in the second quarter last week before losing by 22 points. Bauxite gets outscored by 27 points weekly.
NASHVILLE (28) at Waldron: Undefeated Nashville averages 473 yards per game. Senior QB Leonard Snell completes 44 of 98 passes (45 percent) for 562 yards and three TDs this year, and he's rushed for 837 yards and 12 scores. Waldron junior RB Tristan Brumbelow has 260 yards and two TDs this fall.

8-4A
CROSSETT (8) at DeWitt: Crossett averages 338 yards and 36 points per game. Senior QB Hunter Welch threw three TD passes in last week's 29-point win over Dumas. Welch has passed for 1,301 yards, 16 TDs with just four interceptions this fall. DeWitt senior Malik Brasfield has rushed for 174 yards and three TDs this fall, passed for 65 yards and a score and caught six passes for 66 yards.
Monticello at DOLLARWAY (3): Improved Monticello fumbled four times (lost two) in last week's 14-0 loss to Hamburg. Dollarway beat DeWitt 22-19 last week after trailing 19-0 in the first half. Senior Markel Scott ran 74 yards for the winning score.
Star City at HAMBURG (2): Hamburg hasn't allowed a point in three weeks. Senior Lorenzo Watkins hauled in a 75-yard TD pass in last week's 14-0 win at Monticello. Middle linebacker Ladarien Franklin paces Hamburg in tackles. Star City trailed Warren by 16 points at halftime last week. Star City senior QB Tye Brown has passed for 860 yards and nine TDs this year, and rushed for 272 yards and five scores.
WARREN (21) at Dumas: Dumas beat Warren 36-25 in 2010, and five of the past eight in the series were decided by a TD or less. Dumas started the season with three straight wins (averaged 33 points per game), but scored a total of 13 points the pats two weeks in losses to Dollarway and Crossett. Warren junior Dennis Daniels ran for the winning TD last week at Star City.