Class 5A - Week 6 - 2014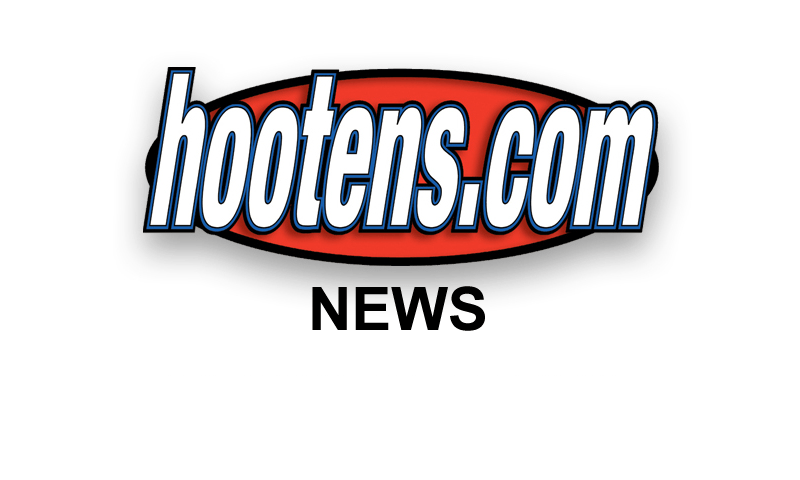 Hootens.com Rankings
Class 5A, Week 6, 2014
Copyright Hooten Publishing, Inc.

1. Wynne (5-0)
2. Pulaski Academy (4-1)
3. Camden Fairview (4-1)
4. Batesville (4-1)
5. Sylvan Hills (5-0)
6. Maumelle (4-0-1)
7. Greenbrier (3-2)
8. Forrest City (3-2)
9. Nettleton (3-2)
10. Vilonia (3-2)
11. Harrison (2-3)
12. Hot Springs (2-3)
13. LR Christian (3-2)
14. White Hall (2-3)
15. Morrilton (2-3)
16. HS Lakeside (2-3)
17. Magnolia (2-3)
18. Farmington (3-2)
19. Blytheville (3-2)
20. Mills (2-3)
21. Watson Chapel (1-4)
22. Hope (2-3)
23. LR McClellan (2-3)
24. Beebe (1-4)
25. Valley View (2-3)
26. Paragould (2-3)
27. Jacksonville (1-4)
28. Greene Co. Tech (1-4)
29. De Queen (0-5)
30. Clarksville (0-5)
31. LR Fair (0-5)
32. North Pulaski (0-4-1)

HOOTENS.COM GAME OF THE WEEK
No. 6 Maumelle at No. 7 Greenbrier

It's homecoming in Greenbrier and the Panthers must win to stay in contention for their second conference title in three years. Senior Will Drewry and junior Harold Ross continue splitting time at quarterback, while Carson Matthews has rushed for more than 400 yards this fall. The Panthers led Farmington by a point at halftime last week before winning 56-31.

Undefeated Maumelle tied Class 4A No. 3 Fountain Lake 6-6 in Week 3. The Hornets have surrendered just 34 points this season. "Our defense is playing lights out," Coach Mike Buchan says. "The defense is our life line. It's unfair because they make our offense look so bad in practice." Senior linebacker Michael Cole (6-2, 185) has racked up more than 100 tackles, seven sacks and returned a fumble for a TD in just four games this year. Senior cornerback Nick Ingram (5-10, 175) verbally committed to Louisiana-Monroe in the summer. Ingram shut down Harrison's top receivers two weeks ago. Senior J.B. Minix earned all-state honors at receiver last year but shifted to QB in August when the returning starter was ruled academically ineligible. Minix didn't play in the season-opening 9-6 win at Jacksonville, then struggled the next two games, Buchan says. But he passed for 135 yards and three TDs and ran for 117 yards and three scores in last week's 36-point win over Clarksville. "We've been preaching to our kids since January this is a game we need to win if we are to win the conference championship," Buchan says.

TV SHOW
Hooten's Arkansas Football TV show airs 10::30 a.m. Saturdays this fall on KATV 7 (ABC-Little Rock) and at 8:30 a.m. KXNW (Ch. 34 Fort Smith/Fayetteville). The show features the state's top recruiting prospects.

LAST WEEK
Hootens.com correctly predicted 12 of 16 games (75 percent) last week, nailing the point spread of Pulaski Academy by 35 over LR McClellan. For the season, HAFR has correctly predicted 88 of 115 games (77 percent).

WEEK 6 PREDICTIONS (favored team in ALL CAPS followed by point spread)
5A CENTRAL
PULASKI ACADEMY (35) at Beebe: Pulaski Academy rolled up 362 yards in the first half of last week's 35-point win over LR McClellan. Junior Zack Kelley returned from a shoulder injury and caught a TD. Beebe won its first game of the season last week (28-21 over Jacksonville). Junior fullback Tripp Smith, playing for the first time since a preseason finger injury, 30 times for 152 yards.
SYLVAN HILLS (24) at Jacksonville: These schools are separated by just nine miles, and they've split the past eight meetings. They were members of the former AAAA-East from 1996-2001, but didn't play again until moving into the 5A Central in 2012. Sylvan Hills senior QB Tra Doss injured his ankle in the second quarter of last week's 47-0 win at LR Fair and didn't return. Sophomore QB Jordan Washington threw three TD passes.
LR FAIR (1) at North Pulaski: LR Fair beat the Falcons 20-0 in last year's opener, when the War Eagles were members for the 7A/6A South. North Pulaski hasn't won a conference game since beating Crossett Week 8, 2010.
Mills at LR MCCLELLAN (7): LR McClellan tallied just 49 yards offense last week at Pulaski Academy. Mills' two victories this season (LR Hall and North Pulaski( are against teams with a combined record of 0-8-2.

5A EAST
Forrest City at BATESVILLE (8): Batesville has lost just one conference game (40-27 at Wynne in 2012) since losing at Forrest City by seven points in 2009. The Pioneers scored the winning TD in the fourth quarter last week at Paragould. Forrest City gained just 181 yards last week, but scored a pair of late TDs in a 20-0 win over Valley View.
BLYTHEVILLE (14) at Greene County Tech: Blytheville has lost two straight games after starting the season 3-0. The Chickasaws haven't won a conference game since beating Greene County Tech by six points in 2012.
Paragould at NETTLETON (6): Nettleton's defense scored twice in the first half and senior QB Jaylin Small ran for three TDs and threw one in last week's 13-point win over Blytheville. Paragould ran the ball well (senior Dylan Hoggard ran for 176 yard) and controlled the clock in last week's seven-point loss to Batesville.
WYNNE (28) at Valley View: Valley View gained just 182 yards (only 16 passing) a week ago at Forrest City. Wynne sophomore Jamar Dixon ran for two TDs in last week's 50-point homecoming triumph over Greene County Tech.

5A SOUTH
CAMDEN FAIRVIEW (10) at Magnolia: Magnolia has beaten Camden Fairview three of the past nine years by a total of eight points. The Panthers led HS Lakeside 14-0 in the first quarter last week and by four points in the third quarter before losing by 24 points. Camden Fairview's D stopped a two-point attempt at the 1-yard line with 57 seconds left in last week's one-point win at White Hall. Cardinal senior Cornelius Page ran 17 times for a career-best 207 yards and three TDs. Page has 258 yards rushing this year.
HOT SPRINGS (17) at De Queen: Hot Springs coach Chris Vereen compiled a record of 18-25 at De Queen from 2005-2008. Trojan senior QB Anthony Goffigan ran for two TDs in last week's win over Hope.
Hope at WATSON CHAPEL (1): Watson Chapel coach Jared Dutton notched his first career victory last week when the Watson Chapel used big plays to spring a 30-point triumph over De Queen. Defending conference champion Hope beat De Queen by 18 points in Week 4. Bobcat Sophomore QB Austin Stubber completed 15 of 32 passes for 123 yards and a TD in last week's 14-point setback against Hot Springs.
WHITE HALL (2) at HS Lakeside: These teams have split the past four meetings. White Hall rallied from a 14-point deficit in the fourth quarter, but failed on a two-point conversion in the final minute of last week's one-point loss to Camden Fairview. HS Lakeside rallied past Magnolia with 28 points in the final 18 minutes. Ram junior Maurice Bradford caught two TDs and ran for another.

5A WEST
FARMINGTON (8) at Clarksville: Farmington has lost two straight games since starting the season 3-0. Clarksville junior Luc Stumbaugh caught an 11-yard TD pass in last week's 36-point loss at Maumelle. Farmington trailed Greenbrier by one point at halftime last week but lost 56-31.
MAUMELLE (1) at Greenbrier: Hootens.com Class 5A Game of the Week.
HARRISON (2) at Morrilton: Harrison flipped some defensive linemen to offense last week and it paid dividends (324 total yards) in a 22-point win at LR Christian. QB Brock Humphrey passed for 168 yards and three TDs and rushed for 53 yards and a score. Morrilton led Vilonia 14-7 at halftime last week but surrendered 21 unanswered points in the second half. Devil Dog QB Jalen Wright (knee) didn't play. Morrilton's Terrance Miner has rushed for 788 yards and seven TDs this year, including a 150-yard effort last week. Linebackers Harrison Pavatt and Trey Blakley combined for 22 tackles and two sacks. Pavatt has 42 tackles this year.
LR CHRISTIAN (3) at Vilonia: A fake punt for a 49-yard TD spurred Vilonia past Morrilton last week. The Eagles used two trick plays to get past Beebe in Week 3. Eagle senior Blaine Norman ran for a TD and caught a 70-yard TD pass. LR Christian QB Brooks Boshears passed for 269 yards and three TDs, but threw four interceptions against Harrison.