Class 6A - Week 6 - 2014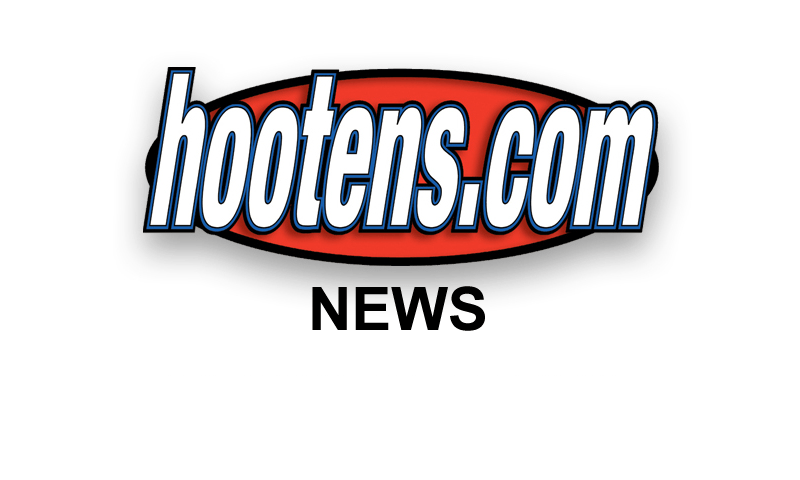 Hootens.com Rankings
Class 6A, Week 6, 2014
Copyright Hooten Publishing, Inc.

1. Greenwood (4-1)
2. Pine Bluff (3-2)
3. El Dorado (4-1)
4. Jonesboro (4-1)
5. Benton (4-0-1)
6. Lake Hamilton (4-1)
7. Siloam Springs (3-2)
8. Alma (3-2)
9. Russellville (2-3)
10. Searcy (2-3)
11. LR Parkview (2-3)
12. Texarkana (2-3)
13. Sheridan (1-4)
14. Marion (0-5)
15. Mountain Home (0-5)
16. LR Hall (0-4-1)

HOOTENS.COM GAME OF THE WEEK
Class 7A No. 5 Conway at No. 1 Greenwood
Conway chasing its first league title in three years. The Wampus Cats average 434 yards and 37 points per game this fall. Junior quarterback Breylin Smith has completed 73 of 121 passes (60 percent) for 1,272 yards and 14 touchdowns with one interception. Smith's favorite targets are junior D.J. Johnson (27 catches, 633 yards, seven TDs) and seniors Brock Mitchell (297 yards, four TDs) and Matt Cummins (238 yards, two TDs). Powerful senior running back Kevin Chamarro leads Conway with 50 carries for 345 yards (6.9 yards per carry) and five TDs. Junior RB Mark Odom (10.8 ypc) has rushed for four scores.
Greenwood just as impressive on offense as Conway, averaging 416 yards and 36 points weekly. Senior QB Reid Wheeler has completed 85 of 118 passes (72 percent) for 1,072 yards and nine TDs with two interceptions. Senior Kevin Jones paces the Bulldogs with 30 catches for 258 yards and two TDs. Junior Garrett Collins has caught a team-high four TD passes. Junior Grant Morgan averages 21.6 yards per catch.
Greenwood's won the past two meetings with Conway, including last year's 23-21 thriller. The Bulldogs converted two fourth downs on their final possession before senior Kevin Jones nailed a 24-yard field goal to win the game.
Both teams have beaten Van Buren the past two weeks. Greenwood jumped Van Buren 38-10 by halftime two weeks ago in a 52-31 win. Last week, Conway trailed Van Buren 10-7 at halftime before dominating the second half in a 35-10 victory.

HOOTENS TV SHOW
Hooten's Arkansas Football airs 10:30 a.m. on KATV 7 (ABC-Little Rock) and 8:30 a.m. on KXNW (Ch. 34 Fort Smith/Fayetteville) Saturdays this fall. The show features the state's top recruiting prospects.

LAST WEEK
Hootens.com picked eight of 10 winners (80 percent) in Week 5. For the season, hootens.com has correctly predicted 59 of 67 games (88 percent).

WEEK 6 PREDICTIONS (favored team in CAPS followed by point spread)
7A/6A CENTRAL
Alma at BRYANT (10): Two teams going in opposite directions. Alma has lost to LR Catholic and Siloam Springs the past two weeks by a combined four points, while Bryant's beaten Russellville (34-6) and LR Catholic (34-7).
Conway at GREENWOOD (3): See Hootens.com Game of the Week.
LR CATHOLIC (7) at Russellville: Seven of Catholic's nine wins over the past three seasons have been over Class 6A teams, including last year's 51-31 victory at Russellville. Catholic would be a mid-size 6A school based on actual enrollment. Russellville, the largest 6A school, has dropped nine of its past 11 league games.
Van Buren at SILOAM SPRINGS (1): Siloam Springs has won five of its past eight games, including last year's 49-40 victory at Van Buren. A week ago, Siloam Springs upset Alma 30-27 in overtime. Senior Parker Baldwin intercepted a pass in the end zone to end the game.

7A/6A EAST
NORTH LR (20) at Jonesboro: North LR has won its past three games by a 138-28 margin since a 10-point loss at Fayetteville. Senior QB Heath Land passed for 303 yards and three TDs in last year's 30-6 win over Jonesboro. Jonesboro rallied last week to beat LR Central 40-28. Central led 28-17 early in the third quarter. The Hurricane totaled 520 yards, including 261 rushing from seniors Darren Veasley and Deavion Binion.
LR CENTRAL (35) at Mountain Home: Central has defeated Mountain Home the past two years by an average of 26 points. Mountain Home (25-game losing streak) has dropped its two league games to Jonesboro and North LR by a combined 101-0.
Marion at SEARCY (28): Searcy improving weekly this fall. The Lions beat West Memphis last week (13-12) for the third straight season. West Memphis beat Marion 41-0 two weeks ago.

6A SOUTH
BENTON (29) at Sheridan: Benton's Drew Harris has received a scholarship offer from Henderson State. The Panthers beat Sheridan 42-6 a year ago.
EL DORADO (8) at Texarkana: El Dorado senior LB Brandon Trostle and senior receiver Dadraques Harris will not play after being ejected in last week's 35-7 win over Sheridan. Texarkana's offense continues to struggle. The Razorbacks scored two defensive TDs in last week's 27-16 loss at Lake Hamilton.
Lake Hamilton at PINE BLUFF (7): This game has been decided by eight points or less in six of the past nine meetings. Lake Hamilton beat Texarkana 27-16 last week. Pine Bluff defeated Texarkana 40-14 two weeks ago.
LR PARKVIEW (37) at LR Hall: A young Parkview squad begins to gain momentum and position itself for the playoffs.