Hogs: Bequette back for defense that says it's ready for Auburn RB Dyer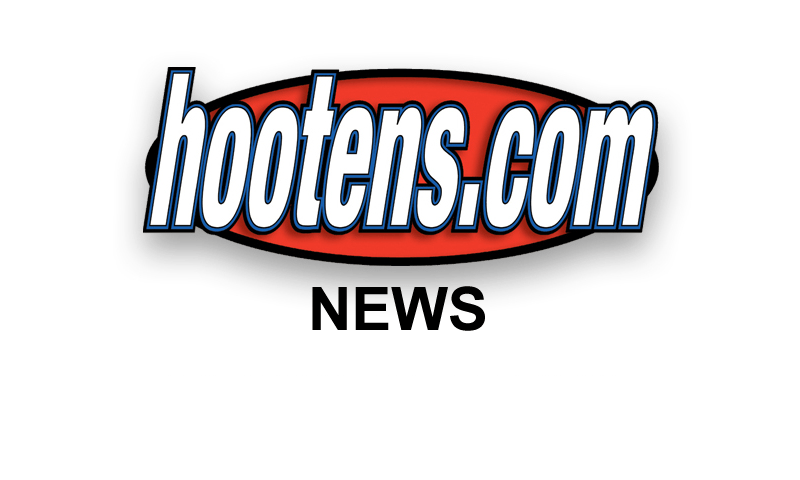 | | |
| --- | --- |
| | |
| | Jake Bequette |
FAYETTEVILLE - It seems Jake Bequette really will play defensive end for No. 10 Arkansas (4-1) in Saturday's 6 p.m. ESPN-televised game against reigning national/SEC champion Auburn (4-1).

Bequette, a preseason All-SEC first-teamer, has been the subject of week-to-week conjecture since pulling his hamstring during the first half of the season's second game.

Though he practiced some last week, the senior has not played since that Sept. 10 game with New Mexico and was not in uniform Saturday when the Razorbacks defeated Texas A&M 42-38.

However, head coach Bobby Petrino and defensive coordinator Willy Robinson confirm Bequette went in full pads during Arkansas' closed practices Tuesday and Wednesday.

"It looks like it," Petrino said during Wednesday morning's SEC Media Teleconference of Bequette's prospects. "He practiced last night and did a good job."

After Wednesday's workout, Robinson was asked about Bequette and defensive tackle Robert Thomas (injured vs. Texas A&M). He also mentioned Darius Winston, the junior cornerback from Helena-West Helena Central injured vs. A&M.

"They're getting better every day," Robinson said. "It's hats off to our training staff, but they're getting better every day. I think you've got to include Darius the same. I think they're all getting better every day."

GATSON, MITCHELL STEP UP
Because defensive end Tenarius Wright (broken arm and not playing against Auburn) and Bequette were out, the Hogs started sophomore Chris Smith and backup tackle D.D. Jones on the ends and with cornerbacks Isaac Madison (arm injury vs. Alabama) and then Winston out, backups Greg Gatson, a fifth-year senior, and freshman Tevin Mitchell played the cornerback spots against A&M.

Gatson, Madison's replacement last week, continued working first-team Wednesday.

"Not everything has always gone the way Greg wanted it to go," Petrino said of Gatson's injury-plagued past. "But he's very coachable and a great athlete. I really was pleased for him to have that success."

Petrino also praised Mitchell who made 13 tackles and recovered a fumble against A&M. "He not only played well on defense but special teams," Petrino said.

YA THINK?
A media man asked/opined to Willy Robinson that No. 15 Auburn looks different without Cam Newton, the 2010 Heisman Trophy winner now quarterbacking the NFL's Carolina Panthers.

"You think?" Robinson replied to laughter.

GET YOUR KICKS
Petrino praised Dylan Breeding's exceptional punting (seven for a 48.4 average) against Texas A&M.
Meanwhile, Auburn punter Steven Clark punted so exceptionally backing up South Carolina (five times inside the 20) that he was named SEC Special Teams Player of the Week.

DYER GOES HIGHER
Now instead of Newton, the SEC's leading rusher last season, the Tigers last week ran sophomore running back Michael Dyer (Little Rock Christian) 41 times in their 16-13 victory at South Carolina.

"An extremely good football player," Robinson said of the 2010 national championship game MVP. "Shoot he carried it 41 times last week and like their coach (Gene Chizik) said, he's more than willing to let him have it for 50."

Chizik didn't say 50 on Wednesday's SEC Media Teleconference but he didn't necessarily stop at 41, either. "Mike is one of those very durable guys who could carry 40 times again if that's what the defense is allowing us to do," Chizik said. "I am not sure he couldn't have carried it more. Yes, he will definitely get his opportunities this week as well."

Auburn offensive coordinator Gus Malzahn, formerly Arkansas' offensive coordinator in 2006 after coaching Shiloh Christian and Springdale to state championships, put no limits on Dyer even as he acknowledged, "any time you carry it 41 times in our league you're gonna be a little bit sore."

"He's a tough, durable kid," Malzahn said. "His body's built for carrying the ball 41 times."

Though Alabama running back Trent Richardson rushed 126 yards on Arkansas two weeks ago on 17 carries, and Texas A&M's Christine Michael went 230 yards on 32 carries, Arkansas senior safety Elton Ford vows to make the Tigers pay if they don't diversify from Dyer toting 40-plus on consecutive weeks.

"If he can, more power to him," Ford said. "But I tell you one thing, there won't be a lot of points on the board doing that. We will be ready for him."

Arkansas linebacker Alonzo Highsmith said, "as far as them giving him the ball 41 times, I feel like that's a statement that they're saying, 'Unless this guy touches the ball, we won't win. We have to take that into consideration. Just stop him."

"