Hogs: Bielema smothers linemen with priase, hands out awards; more notes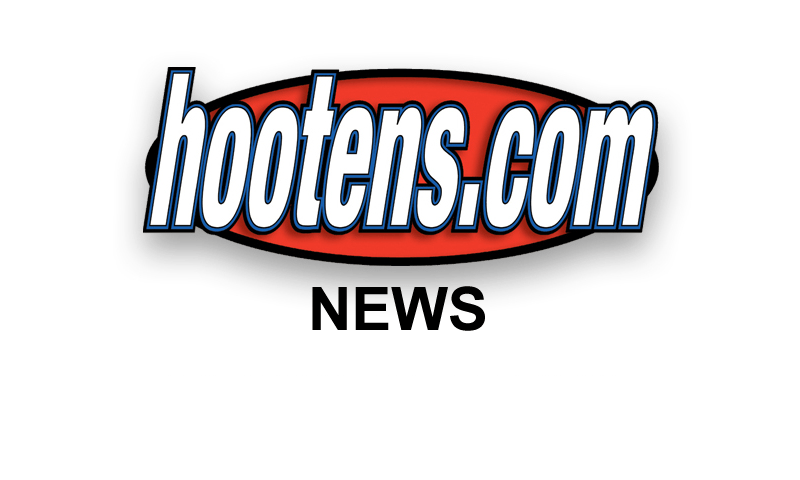 | | |
| --- | --- |
| | |
| | Sr LG SEBASTIAN TRETOLA |
FAYETTEVILLE - The SEC Office has named Arkansas senior left guard Sebastian Tretola as the SEC Offensive Lineman of the Week.

The senior's run-blocking and pass-protecting Saturday night fueled Arkansas' balanced 494 yards in a 24-20 win over Tennessee.

Arkansas head coach Bret Bielema was pleased by the SEC's choice. Still, good as Tretola played, the coach confessed that Tretola wasn't Arkansas' best offensive linemen against the Tennessee Volunteers.

"I love Sebastian and I thought Denver (Kirkland, the junior left tackle) played really well," Bielema said during his Monday press conference. "But (senior center) Mitch Smothers to me is the guy who played at another level that I haven't seen before. Mitch Smothers probably played the best game of his career since I have been here. Not that he has played bad, but he was on point."

And not resting on his laurels.

"I had a conversation in my office this morning at 6:05 with Coach Pittman and around the corner came Mitch Smothers to get film work at 6 in the morning," Bielema said. "That shows you where his mind is."

Tretola, the 6-5 formerly 380-something pounder, has slimmed into the 320's and fattened the the already outstanding reputation he established as a starter last season. Bielema said Tretola has consistently graded in the high 90s and did again after offensive line coach Sam Pittman reviewed the Arkansas vs. Tennessee film.

"I have been around some really good linemen, man," Bielema said. "He is a big body that has lost 60 pounds, and he is playing as complete a football as anybody I have ever had in the interior line."

Right offensive guard Frank Ragnow, who played through an injury against Tennessee, is not scheduled to practice Tuesday, Bielema said. Ragnow should practice midweek and play against Alabama.

JOSH WILLIAMS SURGERY
Junior Josh Williams, Arkansas' strongside linebacker who has played middle linebacker and weakside linebacker, underwent surgery Sunday to repair the leg he broke during the Tennessee game. Williams will miss the remainder of the 2015.

The Razorbacks (2-3, 1-1 in the SEC West) visit No. 8 and reigning SEC champion Alabama at 6 Saturday night on ESPN).


Williams has played too many games this season to qualify for redshirting and will be a senior for 2016.

Sophomores Dwayne Eugene and Khalia Hackett run one-two at Sam 'backer, a position often swapped for a nickel back against Spread teams but apt for greater use against the running Tide. Alabama features Derrick Henry (570 yards, nine TDs and a 6.1 average) and Kenyan Drake (215 yards and a 5.0 average).

Bielema, defensive coordinator Robb Smith and linebackers coach Vernon Hargreaves will consider strongside options possibly even junior Brooks Ellis. Freshman middle linebacker Dre Greenlaw led the team in tackles the last two games.

"Dwayne Eugene has a chance," Bielema said. "Hackett might be involved in that mix a little bit. Obviously Brooks has played there as well. If we do something with him, we would have to back him up with Josh (Harris) at the Mike. We'll just see how it plays out this week."


AWARD WINNERS
Bielema announced his best players after a victory awards Monday.

They included junior running back Alex Collins, 25 carries for 154 yards and two TDs, and junior receiver Drew Morgan (Greenwood), five catches for 110 yards as co-Offensive Players of the Game with honorable mentions to senior quarterback Brandon Allen (Fayetteville), junior tight end Hunter Henry (Pulaski Academy) and "the left side of the offensive line," Bielema said.

Third-year sophomore defensive end Tevin Beanum (Forrest City) recorded a fumble recovery, a sack and lost-yardage tackle among five stops. Beanum excelled for the second consecutive game.

"Tevin is one of those guys that's getting better for us every week," Smith said. "He's given us more and more each week from a pass rush standpoint. He also did an excellent job, in terms of stopping the run this week. And starting to become more of a complete player for us. And I think Coach B mentioned he was our defensive player of the week and well earned. He did a great job in all aspects of the game for us, executing the defensive game plan."

Punter Toby Baker got Bielema's Special Teams Player of the Week. On the scout team for their efforts portraying Tennessee, Bielema cited Colton Jackson, the redshirting freshman offensive lineman from Conway; redshirting freshman receiver Deon Stewart of Hardy and junior defensive back Scotty Thurman Jr. of Fayetteville.



"