UCA defeats Conque's SFA Lumberjacks 49-39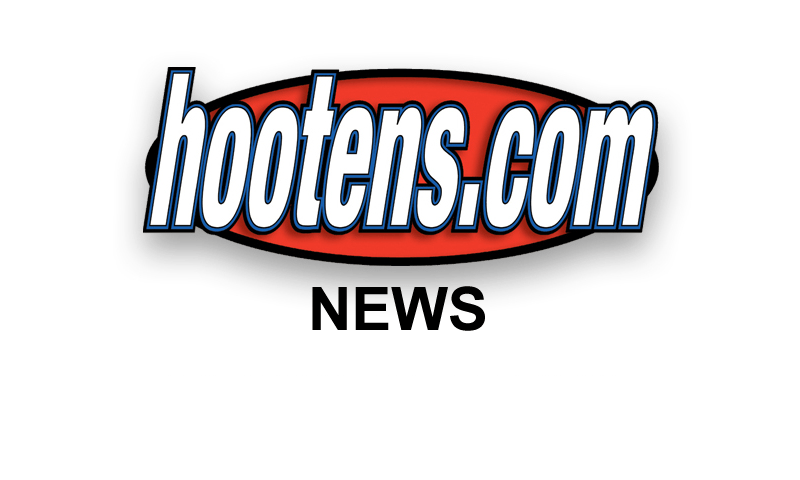 NACOGDOCHES, Texas - University of Central Arkansas junior quarterback Taylor Reed accounted for six touchdowns Saturday and the Bears dominated the final quarter to grab a 49-39 victory over Stephen F. Austin in Southland Conference action at Homer Bryce Stadium.
UCA, which improved to 6-3 in the series against SFA, faces Houston Baptist at 6 p.m. Saturday at First Security Field at Estes Stadium.
The Bears (3-3, 2-0), trailing 31-21 late in the third quarter, outscored the Lumberjacks (3-2, 0-1) 28-8 over the final 18 minutes to improve to 2-0 in SLC play. The Lumberjacks, coached by former UCA head coach Clint Conque, dropped their league opener despite 602 yards of total offense.
"We just kept fighing," said UCA head coach Steve Campbell. "You know, this group, we really needed to win one like this because we've played some like this and come up on the short end. We're one play away, a 53-yard field goal with no time left away from being a 4-2 football team. So we needed something good to happen for us, with a comeback victory or a fourth-quarter victory, and it happened."
UCA, which led 21-17 at halftime, answered Gus Johnson's 20-yard touchdown run at the 4:33 mark of the third quarter with three consecutive touchdowns. Reed, a junior from El Dorado, hit sophomore Desmond Smith with a 71-yard touchdown pass, his fourth passing touchdown of the night, to close the gap to 31-28 with 3:02 left in the third. Reed then went in himself from the 1 with 9:30 left in the game to give the Bears the lead for good at 35-31.
Sophomore safety Tirell Wellmaker scooped up Johnson's fumble at the UCA 25 and went the distance for the touchdown and a 42-31 lead. After SFA quarterback Zach Conque scored on a four-yard run and completed a two-point pass to D.J. Ward to close the deficit to 42-39, UCA recovered the ensuing onside kick. Needing a first down to run the clock out, Reed broke 40 yards for the touchdown on third and four to seal it. Bobby Watkins' end zone interception with no time left ended it.
"These kids have fought so hard. You know, every game that they've played, they've fought, scrapped and clawed until the final play. And tonight was no different," said Campbell. "I guess that early season schedule prepared us for this, because they knew, even when we were down by 10, that we could come back and find a way. So we scored 28 points in the final 19 minutes and that was huge."
UCA wide receiver Dezmin Lewis, a senior from Lewisville, Texas, was on the receiving end of Reed's first three touchdown passes in the first half. Lewis caught a 5-yarder to tie the game at 7-7 late in the first quarter, a 21-yarder for a 14-7 lead early in the second period, and highlight-reel 19-yarder in the right corner of the end zone to give the Bears their 21-17 halftime margin. Lewis caught the ball behind the back of SFA cornerback Keavon Madison.
Lewis, with six catches for 80 yards, moved into fourth place in UCA history in career receptions with 164 and is tied with former tight end John Cameron for fourth in career receiving touchdowns with 19. Senior placekicker Eddie Camara, in his first action of the season due to injury, was 3 of 3 point-after attempts, putting him as the career leader at UCA with 140 PATs.
"That turnover we got late there, the scoop and score by Wellmaker, was the difference in the ballgame," said Campbell. "They were driving for a go-ahead touchdown. So turnovers were the difference in the ballgame. And guys making plays.
"The play Dez made on that touchdown, that's an ESPN top play. Defensively the scoop and score was a big-time play. Taylor's run for the final touchdown was huge on a third and four. We just had some guys make some plays, and that's what it's all about."
Reed completed 14 of 18 passes for 212 yards and four touchdowns, and also rushed for 44 yards and a pair of scores. Conque, the coach's son, was 19 of 33 for 322 yards, with 1 touchdown, 2 interceptions and six sacks. The Bears recorded 12 tackles for loss, giving them 40 over the past three games. Junior defensive end Jonathan Woodard had 3.5 of the sacks. Senior linebacker Blake Childress had a first-half interception that set up Lewis' third touchdown reception.
"