RazOrbaX Report: Hootens.com coach Smithson hot points today vs. Auburn and prediction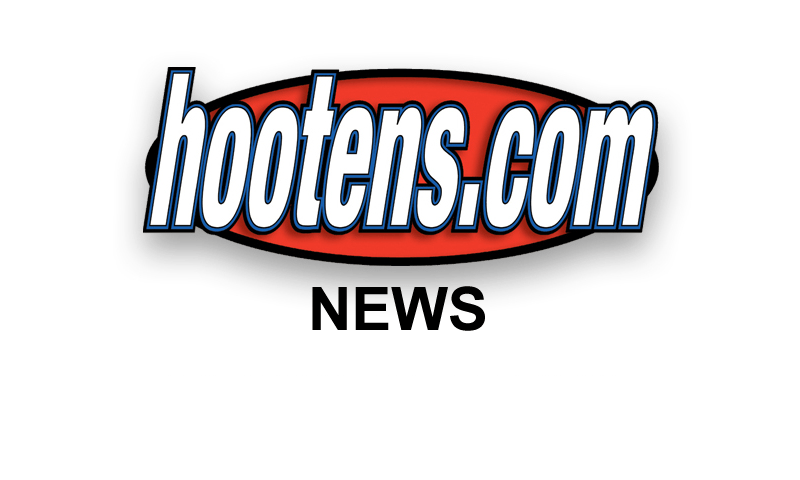 | | |
| --- | --- |
| | |
| | Tusk hungry for a W |
The Misery Bowl. That is what one Auburn fan billed today's game against the Razorbacks. And why not? Both teams have only one victory.
And Auburn's W is an overtime win over ULM, something Arkansas fans would take right now. If Arkansas or Auburn has any hope of getting to six wins and a bowl game, this game is a must -win game. On paper, Arkansas is much better offensively than Auburn. On paper, Auburn is much better defensively than Arkansas. This game boils down to one word: EXECUTION. The team that executes the best wins the game.
DEFENSE
MAKE THEM PASS: Are you asking yourself, "Dennis, are you losing your mind?" No, just pointing out the facts. The Tigers average 144 yards a game at a 53 percent rate. Three touchdown passes in four games while throwing seven interceptions. This is not something they do well, and Arkansas needs to "make them play left-handed" as Coach Broyles used to say. It is not their strength so it is how you want them to have to beat the HOGS. Getting a player or two back in the secondary will help a little, too.
NO FREEBEES: That said, the Razorbacks CANNOT GIVE UP THE BIG PLAY. PERIOD. And that includes third downs. Auburn ranks No. 114 out of 120 on third-down conversions (14 of 50), so if the defense can keep the Tigers to that average, it bodes well for Arkansas. Auburn is No. 114 in scoring at 17.5 a game. 17 would be good for me!
PLAY HARD: Everyone must give maximum effort one play at a time. I used to ask players if they want to cost the team down because they took off a down. Fight through every block, run through every tackle and run with the receivers until the whistle blows. Sometimes things just do not go your way. Fight through it and play hard and ultimately, good things will happen.
OFFENSE
NO TURNOVERS III: The most important thing that can be said to the HOG offense. Do not turn the ball over. A personal note here on Knile Davis. I appreciate his heart and how he has worked to get back into playing shape, but he would be on the bench if I were coaching. You cannot make excuses for fumbling. When the ball is away from your body, and you are playing in a league with this much speed, you are likely to fumble when hit from behind. Knile, "three points of pressure" and keep the rock attached to your ribcage! Tyler Wilson cannot rush anything and make his reads. If he does not have time, throw it away! Live to play another play rather than forcing something that is not there. He has been very good at that over the last year and first few games this year. He has to be good at it this week.
CROSSING THE 35-yard line equals points: The Razorbacks must maximize every scoring opportunity. Once they cross the Auburn 35, they must at least get three points. If you make seven drives inside the Tiger 35 and only kick seven 50 yard field goals that is 21 points, and unless Auburn has a totally unexpected offensive explosion, that might win the game. Make some of those TDs and it is that much better.
PATIENCE: When your offense is struggling to score, the pressure is on your defense to keep you in the game. If Arkansas can take what the defense is giving it and make drives against an Auburn defense that is giving up 24 points a game and score 28 or more, it will be a good day for the HOGS.

KICKING GAME
KEEP UP THE AVERAGES : Breeding and Hocker have been great this year. They just need to keep on kicking like they have in the first five games. No high snaps, please!
RETURNS: Auburn is dangerous and Arkansas needs to cover punts well. On the flip side, HOLD ON TO THE BALL! Minor did a good job in the rain last Saturday. Johnson must not try too hard to make a big return.
PREDICTION
This is a game of ifs! If Auburn continues to struggle throwing the football, and if Arkansas does not help them, then Arkansas wins. If Auburn hits some big passes, and if Arkansas turns the ball over, then Auburn wins. The Razorbacks have had good luck on the plains of Alabama in the past. Will it be a Cardinal helmet, white jersey and cardinal pants day for the HOGS (think Fred Talley)? If Arkansas cannot get it together starting with this game and show some improvement, one win might be all we see this year, and that would be stunning. I think the Hogs will win, and at least for a week, everyone breathes a little easier. Arkansas 31 Auburn 20
"