Hogs: Tank, Gragg & Mitchel out; offense and defense share blame for blowout losses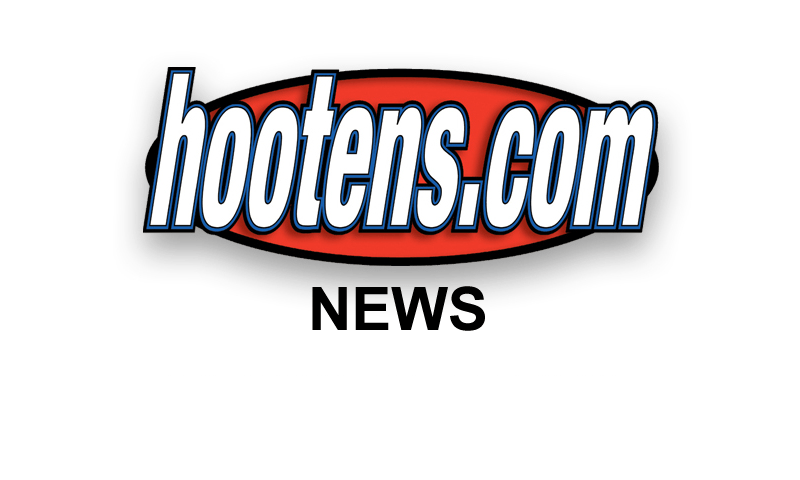 FAYETTEVILLE - Add senior defensive end Tenarius "Tank" Wright to the injured who won't play for Arkansas (1-4, 0-2) at Auburn (1-3, 0-2) at 11 a.m. Saturday.
| | |
| --- | --- |
| | |
| | Chris Gragg |
Wright's shoulder has been aggravated since missing most of the August preseason after injuring it the first practice in pads.

Arkansas coach John L. Smith said Thursday that Wright won't play Saturday and is scheduled for a MRI to determine the extent of the reoccurring problem.

Smith added that cornerback Tevin Mitchel, out since Sept. 8 with a concussion then unrelated gall bladder surgery, and senior tight end Chris Gragg (deeply bruised lower leg during the Sept. 22 loss to Rutgers) won't play.

Smith had ruled out Gragg Wednesday but expressed hope that Mitchel might be available for third down situations.

Senior cornerback Kaelon Kelleybrew, injured during last week's loss to Texas A&M, has recovered to play as has safety Eric Bennett, injured against Rutgers.

Smith was asked Thursday about Arkansas' frequent injuries.

"We've hit less this year in practice than any place I've been," Smith said of trying to keep a thin roster healthy. "Maybe that's it. Maybe we're not hitting enough. Really it's cyclical. Some years you get a bunch of injuries and some years you don't get any."

Smith was asked about former Razorback linebacker Bret Harris (2007-2011). Harris was arrested on a terroristic threat charge. He is alleged on Twitter to have threatened the life of Arkansas trainer Matt Summers.

Smith, Harris' former position coach, "It's an off-the-field issue that I hope would have never happened. I love Bret. I love all our (former and current) players and just hope for the best for him, and that if there are issues we need to get him some help and if there is anything we can do we certainly will."

TOUGH TIMES
Few teams are struggling like these Razorbacks. The Hogs, losers of four in a row, have been outscored 110-10 in league play.

Turnovers, especially against Alabama and Texas A&M, contributed to 52-0 and 58-10 whippings in September. However, the Razorback defense's inability to stop anyone puts pressure on the offense to make plays when a play isn't there, leading to those turnovers and mistakes.

All-SEC quarterback Tyler Wilson, more relaxed last year with plenty of weapons and a defense with some great playmakers, admits to pressing this season.

"I think you push a little bit as a quarterback because you're wanting to make something happen," Wilson said, diplomatically answering the question about offense's burden with the defensive struggling. "You see them scoring points, some results of turnovers, and you want to make that big play as a quarterback and you just can't force it. Especially when you get down there in the red zone."

Ah, the red zone. Arkansas never crossed the goal line when shut out by Alabama and couldn't cross in five possessions against A&M. Arkansas' lone touchdown in College Station was running back Knile Davis racing with Wilson's dump pass 64 yards down the sideline.

These Hogs can still make the big play, but the urgency to score hampers their patience to make the little ones required to score from in close.

"You take all those plays to get you down there," Wilson said. "And then you want ... 'God, we've got to have points! We've got to get points!' And then you maybe press a little bit. That wasn't the case sometimes in the past."

Patience would be a virtue for this offense after it moves so well between the 20s. But as long as the Hogs have Wilson throwing to Cobi Hamilton, the potential for a big play exists on every pass.

It was assumed after Hamilton caught 10, including three TDs, for a Razorback record 303 yards during the 35-26 loss to Rutgers that A&M's Aggies would roll out blanket coverage on Hamilton. Hamilton caught 11 for 162 yards.

"They really didn't," Wilson said. "They gave us opportunities to throw it to him all night. You look at film and I know coach (offensive coordinator Paul Petrino) talked about this to him and I said the same thing, maybe I could have hit him on a few more throws. There were a couple of times where I thought maybe if it was the previous week he would've run out of that tackle or turned up the sideline and could've had a much bigger game. But obviously a 100-plus yard performance is very, very good."

Of course, the Hogs could increase big and small plays, if they turned it over less and their defense would secure some turnovers, which it hasn't done since the first half of the second game.

"It's kind of disappointing," Arkansas senior defensive tackle Alfred Davis said. "Because as a defense, that's a part of our job, take the ball away and put it back into our offense's hands. And to say that we haven't had a takeaway in a while, that's something that we need to work on."




"