Recruiting: RB Zac Brooks not the only top prospect at Jonesboro High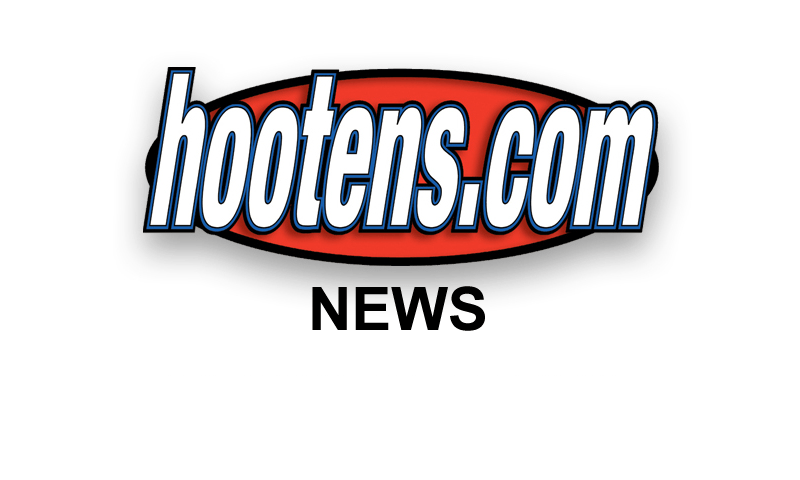 Jonesboro hasn't won a conference title since sharing the former AAAA East with Forrest City in 1987. But that could change in a three-week span this fall when the Hurricane travel to West Memphis in Week 7, play host to Searcy the following week before going to Marion.
The demanding stretch doesn't faze fourth-year coach Randy Coleman. "We have a good core group of seniors who've bought into everything we are doing," Coleman says. "They lead the team and don't miss summer workouts. In turn, that makes the commitment of everybody else step up"
| | |
| --- | --- |
| | |
| | Zac Brooks |
A senior leader, Zac Brooks (Hootens.com No. 1 ranked player), has emerged as the top recruit in the state and one of the more publicized players to ever come out of Northeast Arkansas. Brooks (6-2, 180) committed to Clemson in June after receiving offers from nine other schools, including Arkansas, Auburn, Memphis, Ole Miss, North Carolina, Notre Dame, Pittsburgh, Purdue and Stanford.

Brooks averages 8 yards per carry this fall with limited touches. He played only the first half of the season-opening 45-6 win over Greene County Tech and missed the final three quarters of a 56-28 win at Little Rock Parkview after injuring his shoulder. Before the injury, Brooks caught two passes for 30 yards and a TD and ran two times for 60 yards and another score. Brooks burned Class 7A Conway with six catches for 103 yards and ran for 52 yards

"He's a team player and never says anything about wanting the ball more," Coleman says. "Everyone we've played has structured their defense to stop Zac, and that limits his touches. But when he has the ball in his hands, he's one of the most dynamic players around."
| | |
| --- | --- |
| | |
| | Moe Malugen |
With defenses keying on Brooks, other Jonesboro players can showcase their talents. Senior quarterback Moe Malugen (6-1, 180) completes 66 percent of his passes for almost 1,000 yards and nine TDs, and he's rushed for almost 400 yards and eight scores. "He's playing as good as he ever has," Coleman says. "He knows the offense as well as or better than I do."

Malugen (4.1 GPA, 31 ACT) owns scholarship offers from Harding University, Henderson State and Ouachita Baptist, and continues getting interest from Ivy League schools Cornell and Penn.

Although Brooks and Malugen dominate the headlines with gaudy stats, Coleman expects senior kicker Luke Ferguson (Hootens.com No. 28 Arkansas prospect) to pop onto recruiting radars in January, "when people start committing and teams start looking at kickers." Ferguson (6-0, 180) excels at receiver, but his leg strength and accuracy could pay for a college education. All six of kickoffs carried through the end zone at Conway, two of them splitting the uprights. He's made every extra-point attempt this year and one of three field goals, all of them beyond 42 yards. He also averages 37 yards per punt, downing four of nine attempts inside the 20-yard line. Last season, Ferguson led the state in net punting average with 41.9 yards per kick.
| | |
| --- | --- |
| | |
| Luke Ferguson | |
"He's as good as any college kicker around," Coleman says. "He's putting the ball through the end zone, or at least to the back of it on every kickoff; he's not just getting it across the goal line. We (the coaches) are getting used to seeing the kick return guys jog off the field as soon as he kicks it."

Iowa State, Ole Miss and Samford are heavily pursuing Ferguson this fall, while other Division I schools (including Alabama, Arkansas, Tennessee and Vanderbilt) have expressed interest.

Jonesboro's explosive offense averages 40 points a game, which causes college recruiters to notice the offensive line. Senior left tackle Javin Prunty (6-3, 250) has scholarship offers from University of Arkansas-Pine Bluff, Harding and Henderson State, while senior right tackle D.J. Green (6-0, 265) has drawn interest from Harding. Prunty's youth (turned 17 late July) and improved strength are positives in the recruiting process. "He's going to be the steal of this group," Coleman says. "He still has some growing to do."

Jonesboro's talent pool won't shrink next season with junior twins Malcolm Stafford (6-0, 230) and Martin Stafford (5-9, 175). Malcolm tops Jonesboro's tackle chart with 10 stops per game from his end position, while Martin has rushed for more than 800 yards this year. Martin logged 28 carries for 282 yards and three TDs at LR Parkview in Week 4 and gained 254 yards and three TDs the following week against Jacksonville. "They've surpassed everything we've asked of them," the coach says.

"