hootens.com National D-I Top 25 and this week's predictions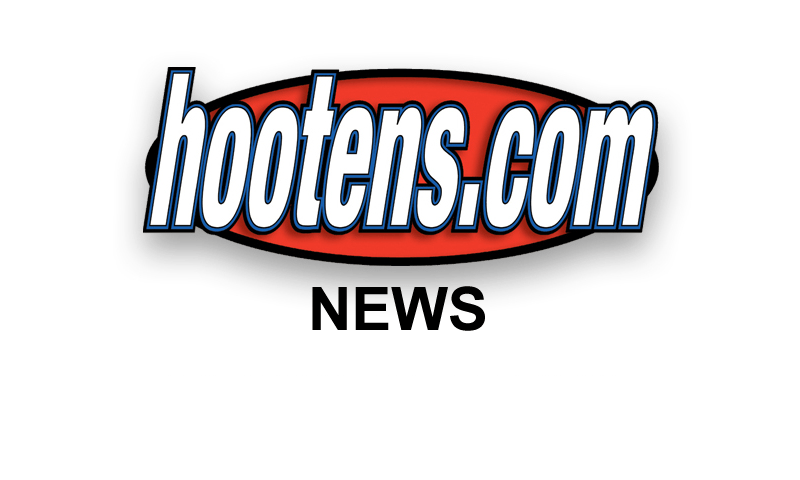 hootens.com Top 25
1. Alabama (5-0): That's a lot of Gator roadkill littering the highways of Alabama.

2. Ohio State (5-0): So-so road win at Illinois nothing to write home about.

3. Boise State (4-0): Not moving Oregon past BSU. First, Broncos shut out New Mexico State 59-0 in a game they led 38-0 at halftime. Seocondly, Boise has beaten Oregon the last two years.

4. Oregon (5-0): Ducks dismantling of Stanford made them the team to beat in the Pac-10.

5. TCU (5-0): Frogs defense barely let Colorado State breathe, much less cross the 50-yard line.

6. Nebraska (4-0): Can Kansas State slow down rested Nebraska's ground game? Especially one rested after a lackluster performance against South Dakota State.

7. Auburn (5-0): Cam Newton is the best offensive tackle masquerading as a quarterback in college football.

8. Oklahoma (5-0): Sooners exposed Texas in several areas, most notably the scoreboard.

9. Utah (4-0): If Utes thought game at Iowa State was going to be a nice non-conference break in the schedule, maybe they should get a second opinion from Texas Tech.

10. Miami (3-1): Hurricanes have won two key conference games in a row on the road. Now Florida State seems to bring out the best in them.

11. Stanford (4-1): If Cardinal don't fumble away a fourth-quarter touchdown at Oregon, the last six minutes get real interesting.

12. Arkansas (3-1): Bounceback Bowl at Jerry's World: Both Arkansas and Texas A&M dealing with tough losses, but Hogs have had an extra week to get ready.

13. Arizona (4-0): No matter if the Wildcats have had a week off and the game is at home, Oregon State will provide yet another tester for up-and-coming Arizona.

14. Iowa (4-1): If Hawkeyes could play Penn State every Saturday, they would be national champions.

15. Florida (4-1): It had been five years since Florida failed to score a touchdown. That's what playing Alabama will do to you.

16. Michigan State (5-0): Spartans are quickly building a solid resume. Best start in 11 years.

17. South Carolina (3-1): Good news: A week to rest and prepare. Bad news: It's Alabama, so it won't help much.

18. Michigan (5-0): Another 200/200 day for QB Denard Robinson. But the defense has some issues.

19. LSU (5-0): Les Miles has got to be the luckiest dumbest coach in college football. If he has nine lives, he only has about two left.

20. Wisconsin (4-1): Badgers were exposed at Michigan State, but Minnesota offers a chance to get a few things corrected.

21. Oklahoma State (4-0): Cowboys won at the gun at home against A&M in a game they couldn't afford to lose.

22. Nevada (5-0): Five rushing TDs, 344 yards rushing, never punting - yes, it may have been against UNLV, but that's not too shabby.

23. Air Force (4-1): First win over Navy since 2002. Only Falcons loss has been by three points at OU.

24. West Virginia (4-1): West Virgnia vs. UNLV sounds like a pretty good basketball matchup. As for football, Mountaineers have too much speed.

25. Missouri (4-0): Probably the only threat to Nebraska in the Big 12 North, Missouri has won four straight over Colorado.

Dropped out: (18) USC; (20) Texas; (21) Penn State.

This Week's Picks:
Arkansas (3-1) vs. Texas A&M (3-1): A few too many turnovers spell doom for the Aggies...Arkansas 31, Texas A&M 25.

Arkansas State (1-4) at North Texas (1-4): Too evenly matched teams badly needing a win. Homefield should mean the difference...North Texas 28, Arkansas State 24.

Alabama (5-0) at South Carolina (3-1): The Tide seems to answer every challenge. This should be no different...Alabama 31, South Carolina 15.

Eastern Michigan (0-5) at Vanderbilt (1-3): Eastern Michigan may be the worst college football team in the country. Losing 17 games in a row is hard to argue with...Vandy 30, Eastern Michigan 10.

Auburn (5-0) at Kentucky (3-2): Game with Louisiana-Monroe was over midway through the first quarter. This one will take a least until late in the third...Auburn 34, Kentucky 21.

LSU (5-0) at Florida (4-1): LSU's enemic offense better get better in a hurry, or no such good fortune will bail them out this time...Florida 24, LSU 9.

Mississippi State (3-2) at Houston (3-1): Dan Mullen goes for third win in a row before going to Florida to face his former school...Mississippi State 38, Houston 28.

Michigan State (5-0) at Michigan (5-0): A big game from Denard Robinson could vault the Michigan QB to the top of the mid-season Heisman list...Michigan 24, Michigan State 20

Pitt (2-2) at Notre Dame (2-3): Irish lack the necessary speed on defense...Pitt 21, Notre Dame 17.
"