Recruiting: Malvern QB Jimerson simply electric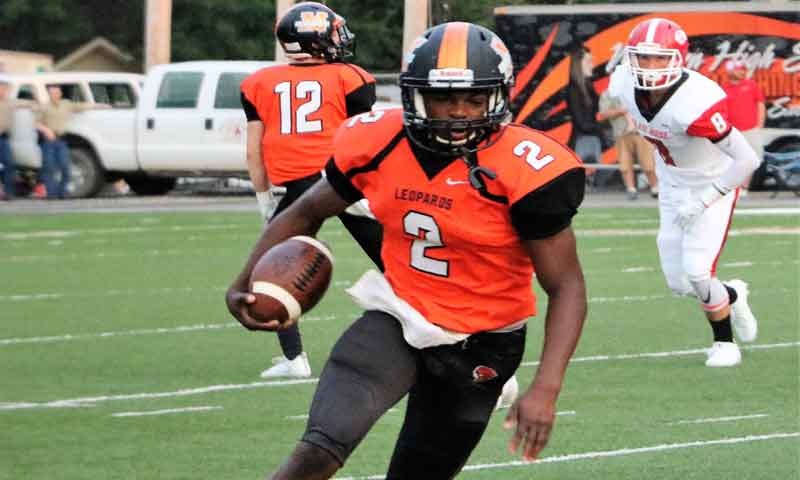 BY BARRY GROOMES


MALVERN - Athletic accomplishments just flow for Malvern senior quarterback Demias Jimerson.

He gained celebrity status in town as an 11-year-old playing at Wilson Intermediate School. Local and national media clamored when league officials enacted the "Madre Hill Rule" after Jimerson dominated the league. After scoring three touchdowns in a game, if his team had at least a 14-point lead, officials banned him from scoring again or his team would get penalized.

Three years later, Jimerson pitched and fielded for Malvern's Little League All-Star team that reached the Southwest Regionals and lost on national TV, falling one game shy of reaching the Little League World Series.

"I've seen great pee wee players never materialize," Malvern coach Mike Scarbrough says. "You never know how they'll turn out. But Demias is different because he matured and made himself into a better athlete through the weight room."

Jimerson's legend keeps growing in Hot Spring County.

He's willed the Leopards to two wins in the past three games, including last week. Mena scored the go-ahead TD with 48 seconds left, but Malvern had all three timeouts … and Jimerson.

On third and 13, he scrambled for 24 yards. Two plays later, Jimerson launched a 51-yard strike for the winning TD.

It was a complete reversal from the previous week, when Bauxite beat Malvern 53-49 on a TD pass with 1.6 seconds left.

Bauxite almost made a crucial mistake on the kickoff. Malvern didn't fall on a squib kick and instead lateraled twice to get it to Jimerson, who was shoestring tackled at the 37-yard line with no one in front of him.

Jimerson (6-0, 173; 4.5 speed) has returned four kickoffs for TDs this fall, including a 92-yarder on the opening play against Mena.

"I think there's no question he has to be mentioned when you talk about the best athletes in our conference, which means he's one of the best in the state," Scarbrough says.

Jimerson has completed 67 of 102 passes (66 percent) this fall for 704 yards and four TDs, with no interceptions. He has rushed 81 times for 910 yards (11.2 yards per carry) and 13 TDs. He dominated Class 5A Hot Springs Lakeside Week 3, accounting for 529 yards and seven TDs.

Jimerson also lines up some on defense at cornerback and safety, especially on third down or in passing situations. "As a coach, you hate to get beat with him standing beside you," Scarbrough says. "But we don't want to take away too much from his offense by playing him both ways."

An ankle injury and MCL sprain wiped out Jimerson's sophomore season. He began to shine at QB last year, starting every game and emerging as the team leader when two-time all-conference running back Devin Shaw went down Week 1 with an ankle injury and missed a month.

"Demias showed out the next week (following Shaw's injury) against Lake Hamilton," Scarbrough says. "He became a force."

Jimerson ran for 228 yards and four TDs in a two-point triumph over the Class 6A Wolves. Five weeks later, Jimerson stood out on a field full of Division I players at Joe T. Robinson by completing 22 of 32 passes for 389 yards and two TDs, and sprinting for two more scores.

Colleges have found Jimerson, even though he played baseball in the summer and didn't attend any camps or combines.

He visited the Arkansas Razorbacks during last week's 42-24 win over New Mexico State. Most Division I schools in the region are taking notice, along with Kansas Junior Colleges, Coffeyville and Hutchinson.

"He has an uncanny ability in the open field," Scarbrough says. "If he see's you, he'll get past you. I don't think there is a player in the state who can hit him one-on-one in space."

Jimerson's not Malvern's only weapon. Henderson State, Ouachita Baptist and Southern Arkansas are evaluating senior middle linebacker Jordan Hart (6-0, 225). Hart doubles as the Leopard's Wildcat QB, where he's blasted for seven TDs this year.

When Jimerson injured his shoulder late in the fourth quarter Week 3 against Hot Springs Lakeside, Hart marched Malvern down the field in 3:37, plunging 2 yards for the clinching TD. "We don't win that game without him," the coach says.

Malvern starts three sophomore offensive linemen, including Jason Lambel (6-4, 315), who could develop into big-time college player "He's got a Division I body," Scarbrough says. "He's starting to understand what it takes to succeed and that he has the tools to do it."

Malvern sent four players (Keith Traylor, Tony Ollison, Isaac Davis and Madre Hill) to the NFL over the past 30 seasons.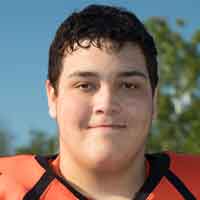 OT Jason Lambel