Class 7A - Week 5 - 2013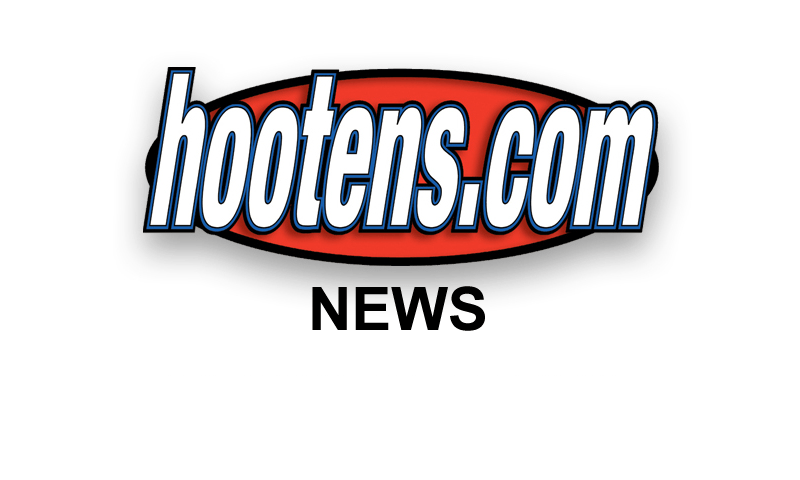 Hooten.com Rankings
Class 7A, Week 5, 2013
Copyright Hooten Publishing, Inc.
1. Bentonville (2-2)
2. Fayetteville (4-0)
3. Cabot (4-0)
4. Har-Ber (2-2)
5. North Little Rock (2-2)
6. FS Southside (3-1)
7. Heritage (3-1)
8. Springdale (3-1)
9. Rogers (3-1)
10. Conway (3-1)
11. LR Catholic (2-2)
12. Bryant (2-2)
13. LR Central (3-1)
14. FS Northside (0-3-1)
15. West Memphis (1-3)
16. Van Buren (1-3)
HOOTENS.COM GAME OF THE WEEK
No. 8 Springdale at No. 2 Fayetteville.
It's the 114th Battle of the Bulldogs and this might be the best in the series since 2006. Undefeated Fayetteville hasn't started 5-0 since 2006 when it beat Springdale 27-22. Springdale (3-1) hasn't won four games by midseason since finishing 14-0 in 2005. Springdale scored 22 points in the fourth quarter, including a game-winning TD pass with one second left to beat Rogers 32-28 last Friday. Springdale is 7-1 over the past two years when electrifying DeAndre Murray rushes for more than 200 yards. He had a season-high 312 yards against the Mounties, including 77, 65 and 48-yard TDs.
HOOTEN'S TV SHOW
Hooten's Arkansas Football TV show airs 10:30 a.m. Saturdays this fall on KATV 7 (ABC-Little Rock) and KXNW (Ch. 34 Fort Smith/Fayetteville). The show features the state's top recruiting prospects. Searcy will be featured as the Verizon/Nokia Siemens Network Football Town of the Week.
LAST WEEK
Hootens.com correctly predicted 9 of 12 winners (75 percent). For the season, hootens.com has correctly predicted 36 of 49 winners (73 percent) in games involving Class 7A teams.
WEEK 5 PREDICTIONS (favored team in ALL CAPS followed by point spread)
7A/6A CENTRAL
LR Catholic at FS SOUTHSIDE (9): Southside has won three of the past four meetings, including 49-20 a year ago when QB Issac Jackson accounted for 216 yards and four TDs. Catholic has beaten Bryant and LR Hall the past two weeks by a combined 86-19. Watch highlights of FS Southside's Week 3 loss to Har-Ber here.
FS Northside at RUSSELLVILLE (1): Northside held Greenwood's passing game in check but couldn't stop the run during last week's 41-14 loss. Russellville may have the best set of playmakers in the conference. The Cyclones trailed Conway 28-24 in the fourth quarter before giving up 10 unanswered points. Russellville has won its past two meetings with Northside, 40-19 last season and 13-7 in the second round of the 2008 playoffs. Watch FS Northside's Week 1 tie to Pine Bluff here and Russellville's Week 1 win at Morrilton here.
LR Hall at CONWAY (43): Conway's 23-9 loss to Cabot two weeks ago not looking as bad after the Panthers' 48-32 win at North LR. Conway sophomore QB Breylin Smith passed for 266 yards and three TDs in last week's 38-24 win over Russellville. Sophomore receiver D.J. Johnson caught seven of Smith's 22 completions for 124 yards and two scores. The Wampus Cats beat Hall 63-6 in 2012. Watch highlights of Conway's Week 2 win at Jonesboro here.

7A/6A EAST
NORTH LR (7) at West Memphis: North LR must get head up in a hurry. The Charging Wildcats were demoralized by Cabot last week while West Memphis snapped a four-game losing skid with a 35-28 overtime win against Class 6A Jonesboro.
Marion at CABOT (27): Dead T meets Diamond T. It should be over by 9 p.m. Marion big-played Mountain Home in last week's 46-35 victory, returning two kickoffs for TDs. Cabot manhandled preseason No. 1 North Little Rock 48-32 last week, gaining 6.6 yards per rush for 431 yards on the ground. Cabot senior fullback Zach Launius ran 39 times for 231 yards (5.92 yards per carry) and four TDs.
LR CENTRAL (1) at Jonesboro: Central has beaten El Dorado (35-27) and Searcy (56-10) the past two weeks. Jonesboro lost to West Memphis 34-28 in overtime last week. Jonesboro junior kicker Will Brandt's 24-yard field goal was blocked in OT. West Memphis ran 10 yards for the game-winning TD on the next play. Watch highlights of Jonesboro's Week 2 loss to Conway here.
7A/6A SOUTH
PINE BLUFF (6) at Bryant: Pine Bluff beat Bryant 24-21 last fall after trailing 14-0 at halftime, rolling up more than 440 yards. Last week, sophomore Pine Bluff QB Ladarrius Skelton threw two TD passes to junior receiver Tyler Bell in a 28-13 win over Texarkana. Sophomore RB Romar Reades ran eight times for 101 yards and two scores. Bryant took advantage of six Benton turnovers in a 42-28 win. Senior safety Jake Johnson returned an interception 40 yards for a TD. The Hornets led Benton 21-0 just seven minutes into the game. Watch highlights of Pine Bluff's Week 1 tie to FS Northside here and Bryant's Week 1 loss to Conway here.

7A/6A WEST
Springdale at FAYETTEVILLE (7): Game of the Week. Watch highlights of Fayetteville's Week 1 win vs. Warren here.
BENTONVILLE (50) at Siloam Springs: Bentonville rides a 27 game conference win streak. Bentonville sophomore QB Kasey Ford (6-5, 220) threw four TD passes, including two to senior receiver Jimmie Jackson, in last week's 45-20 win over Har-Ber. Siloam Springs allowed five TD passes in a 42-7 loss at Heritage. The Panthers allow 36.5 points weekly. Watch highlights of Siloam Spring's Week 1 tie to Shiloh Christian here.
Van Buren at ROGERS (14): Rogers lost on a last-second TD pass at Springdale a week ago. Rogers needs to beat Van Buren and at least two more opponents to make back-to-back postseason appearances for the first time since 1970 and 1971. Rogers safety Zach Wary missed last week's game with a high ankle sprain. The Mounties have won just seven conference games since 2007.
Rogers Heritage at SPRINGDALE HAR-BER (8): Heritage took Har-Ber to overtime in 2009, losing 21-14, but lost this matchup the past two years by a 112-27 margin. Har-Ber had just 15 fewer yards but four more turnovers than Bentonville in last week's 45-20 loss. Heritage totaled 94 points over the past two Fridays, upping its average to 40 points per outing. Heritage senior QB Josh Qualls completed 17 of 21 passes for 325 yards and five TDs with one interception last Friday. Watch highlights of Har-Ber's Week 3 win at FS Southside here.