Class 2A - Week 5 - 2013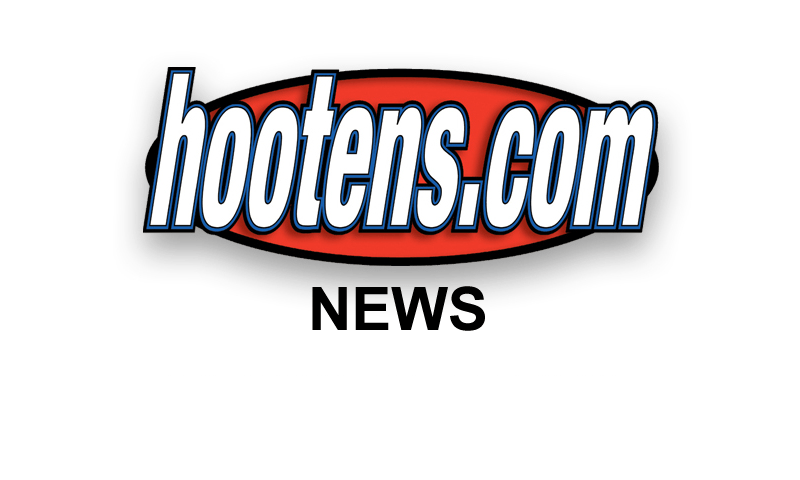 Hootens.com Rankings
Class 2A, Week 5, 2013
Copyright Hooten Publishing, Inc.
1. Junction City (4-0)
2. Bearden (3-1)
3. Carlisle (4-0)
4. Dierks (4-0)
5. Rison (2-2)
6. Gurdon (3-1)
7. E. Poinsett County (4-0)
8. Hazen (3-1)
9. Strong (2-2)
10. Murfreesboro (3-1)
11. Magnet Cove (2-1-1)
12. Marked Tree (3-1)
13. Des Arc (2-2)
14. Walnut Ridge (2-2)
15. Salem (2-2)
16. Hector (3-1)
17. Spring Hill (3-1)
18. Cross County (3-1)
19. Conway Christian (1-3)
20. McCrory (2-2)
21. England (3-1)
22. Parkers Chapel (1-3)
23. Mineral Springs (1-2)
24. Mount Ida (2-2)
25. Palestine-Wheatley (2-2)
26. Foreman (1-3)
27. Augusta (3-1)
28. Magazine (3-1)
29. Hampton (1-3)
30. Bigelow (1-3)
31. Brinkley (0-4)
32. Quitman (1-3)
33. Lafayette County (1-3)
34. Cutter M. Star (3-1)
35. Poyen (0-4)
36. Hackett (1-3)
37. Union Christian (2-2)
38. Mountainburg (2-2)
39. Decatur (1-3)
40. Cedar Ridge (1-3)
41. J.C. Westside (1-4)
42. Woodlawn (1-3)
43. Hermitage (2-2)
44. Western Yell County (0-4)
45. Clarendon (0-4)
46. Mountain Pine (0-4)
47. Hartford (1-3)
48. Marvell (0-4)
HOOTENS.COM GAME OF THE WEEK
No. 28 Magazine at No. 16 Hector
This game may decide the 4-2A title. Magazine getting heathy after five starters missed games early with injuries, but the Rattlers continue to sputter on offense. Coach Doug Powell says they have not played a complete game since whipping Quitman 42-16 Week 2. All-league RB/LB Billy Yang leads Magazine in rushing and tackles. Senior TE/DE Layton Robinson ranks second on the tackle chart. Senior QB Charley Moua (pronounced Mow-uh) has accounted for more than 450 yards.
Hector counters with senior RB Gus Nichols (581 yards and 12 touchdowns), the workhorse for an offense that averages 294 yards rushing per game. Hector averages 148 yards passing. Freshman QB Tanner Gaines completed eight-of-12 passes for 118 yards last week in a 43-7 win over Western Yell County. Senior safety Eric McGowan and senior cornerback Shawn Lusk have played well in the secondary.
HOOTEN'S TV SHOW
Hooten's Arkansas Football TV show airs 10:30 a.m. Saturdays this fall on KATV 7 (ABC-Little Rock) and KXNW (Ch. 34 Fort Smith/Fayetteville). The show features the state's top recruiting prospects. The Verizon Football Town of the Week is Searcy.
LAST WEEK
Hootens.com correctly picked 21 of 25 (84 percent) involving Class 2A teams. Hootens.com has picked 106 of 130 games (82 percent) for the season.
WEEK 5 PREDICTIONS (favored team in ALL CAPS followed by point spread)
3-2A
MARKED TREE (17) at Cedar Ridge: Marked Tree upset Salem 32-28 last week for its biggest win since beating Clarendon in the first round of the 2008 playoffs. Senior QB Brody McCrary completed 17 passes to five different receivers for 245 yards and three TDs. Five different running backs carried a combined 30 times for 140 yards.
Walnut Ridge at E. POINSETT COUNTY (2): EPC needed a goal-line stand last week to get past Cross County 20-14. EPC lost two offensive linemen to injuries last week, and junior QB Aaron Scales sprained an ankle. Scales still passed for 214 yards and two TDs.
Augusta at SALEM (15): Salem's offense has not made big plays, and its defense has allowed big plays the past two weeks in losses by a combined 14 points. Salem's seniors had never lost back-to-back games dating back to the seventh grade. Watch highlights of Salem's Week 2 win vs. Yellville-Summit here.
CROSS COUNTY (2) at McCrory: Sophomore-dominated McCrory lost at Walnut Ridge 37-8 last week. Cross County RB Anfernee Davis has rushed 75 times for 681 yards and 10 TDs, while Marquez Turner has carried 48 times for 549 yards and three TDs.
4-2A
Magazine at HECTOR (8): See 2A Game of the Week.
Decatur at J.C. WESTSIDE (2): Westside stays in playoff contention with a victory.
MOUNTAINBURG (28) at Hartford: Hartford lost to the Cedarville JV 43-12 last week. Mountainburg travels to league-leading Hector next week.
Western Yell at HACKETT (35): Slow-starting Hackett committed five turnovers Week 3 in a 27-6 loss to Magazine. Western Yell managed just 26 yards rushing last week in a 43-7 loss to Hector.
UNION CHRISTIAN is open.
5-2A
Poyen at MAGNET COVE (18): No. 11 Magnet Cove in position to three-peat as 5-2A champion. The return of junior Hunter Keen (knee) sparked Poyen last week when the Indians pushed Conway Christian in a 26-12 loss.
MOUNT IDA (6) at Bigelow: The rebuilding of Bigelow's defense has taken time, and it's far from over. The Panthers notched their first win of 2013 last week, 48-34 over Quitman. Turnovers and penalties continue to hurt young Mount Ida.
Mountain Pine at CONWAY CHRISTIAN (35): Conway Christian hands Mountain Pine its 14th loss in a row. Conway Christian PK Josiah Smith kicked four field goals in last week's 26-12 win over Poyen. Watch highlights of Conway Christian's Week 1 loss to Episcopal here.
Quitman at CUTTER M STAR (12): Senior Austin Morphew makes plays on both sides of the ball for upstart Cutter Morning Star. CMS has outscored opponents 128-75.
6-2A
Palestine-Wheatley at ENGLAND (7): P-W's improving defense, led by junior LB Travis Terry and senior LB Brett Bumgarner, tries to contain England junior QB Tyrik Harris. Harris passed for 169 yards and three TDs last week in a 44-7 win over Brinkley. P-W super sophomore RB Devante Jordan has topped 100 yards each week running behind an O line spearheaded by All-6-2A tackle Homer Browning. Watch highlights of England's Week 2 loss to Episcopal here.
Clarendon at CARLISLE (39): Carlisle senior RBs Deron Ricks and Bo Weddle have rushed for 557 yards and 508 yards, respectively. Weddle has run for eight TDs; Ricks for six TDs. Ricks leads the Bison in tackles.
DES ARC (39) at Marvell: Des Arc hands Marvell its 30th consecutive loss.
HAZEN (42) at Brinkley: Hazen thumped Marvell 51-6 last week. The Hornets bully Brinkley and Clarendon before playing host to Carlisle Week 7. Watch highlights of Hazen's Week 1 win vs. Rose Bud here and Brinkley's Week 3 loss to at Episcopal here.

7-2A
Mineral Springs at GURDON (21): Dierks held Gurdon to negative-23 yards rushing in the second half (26 yards for the game) last week. Senior QB Austin Kirkpatrick completed 17-of-22 passes for 103 yards and a TD with one interception. Watch highlights of Gurdon's Week 4 loss to Dierks here.
DIERKS (13) at Foreman: Dierks jumps six spots in the rankings to No. 4 but must quickly forget its emotional 34-15 win last week over then-No. 3 Gurdon. Dierks sophomore RB Trendin McKinney (5-9, 200) carried 31 times last week for 151 yards and three TDs. McKinney averages 6.3 yards per carry. Senior QB Adam Bradshaw has completed 33-of-58 passes for 534 yards and 10 TDs with one (deflected) interception. Senior tight end Andrew Sirmon has 10 receptions for 251 yards and five TDs. Senior MLB Andy Tedder paces the Outlaws with 29 tackles. Senior kicker Curtis Sebren has developed into a college prospect, consistently sending kickoffs into the end zone. Sebren has hit every extra point this year and all five field goals with a long of 42 yards. He's automatic from 50 yards or less in practice. Watch highlights of Dierks's Week 4 win against Gurdon here.
Lafayette County at SPRING HILL (35): Upstart Spring Hill, picked last in the 7-2A by league coaches, passed a road test last week at Foreman and took a step toward earning a playoff berth. Lafayette County sophomore Tre'Darius Burks (5-9, 200) is one to watch. "It looked like tornado damage, the bodies (Murfreesboro defenders) strewn behind him on a run," Murfreesboro coach Jeff Jones says. "Do not attempt to tackle him above the waist. He is nothing but explosive."
Strong at MURFREESBORO (6): Strong originally scheduled to play Woodlawn this week but will play Woodlawn Week 8. Murfreesboro sophomore Daniel Robinson ran well last week in a 40-6 win over Lafayette County. Senior Tyler Hill (6-3, 200), slowed by a hamstring injury, saw his first extensive action at tight end Friday, blocking well and catching a 67-yard TD pass.
8-2A
JUNCTION CITY (39) at Hampton: An opposing coach has called Junction City junior tailback Jaqwis Dancy the best he's seen in the 8-2A, "and that includes (former Strong QB) Kenneth Dixon. He never slows when he makes a cut." Dancy has rushed 73 times for 787 yards and seven TDs.
Hermitage at RISON (35): Rison's defense, led by senior lineman Tristan Ward, recorded 12 tackles for loss last week at Parkers Chapel. Rison rushed for 409 yards in the 44-6 win.
Parkers Chapel at BEARDEN (35): No. 2 Bearden is ahead of last year's pace with a veteran team that starts just one sophomore. Senior NG Darwin Parham leads the Bears with 40 tackles. Junior QB Jamond Young completes 60 percent of his passes. All-8-2A Quentin Wilson (shoulder) returned last week to catch two TDs at Woodlawn. Junior WR DeVontae Ross recorded 100-yard receiving nights against Camden Harmony Grove and Junction City.Watch highlights of Bearden's Week 1 win against C. Harmony Grove here.
Strong at MURFREESBORO (6): Strong originally scheduled to play Woodlawn this week but will play Woodlawn Week 8. Murfreesboro sophomore Daniel Robinson ran well last week in a 40-6 win over Lafayette County. Senior Tyler Hill (6-3, 200), slowed by a hamstring injury, saw his first extensive action at tight end Friday, blocking well and catching a 67-yard TD pass.
WOODLAWN is open.