Class 4A - Week 5 - 2013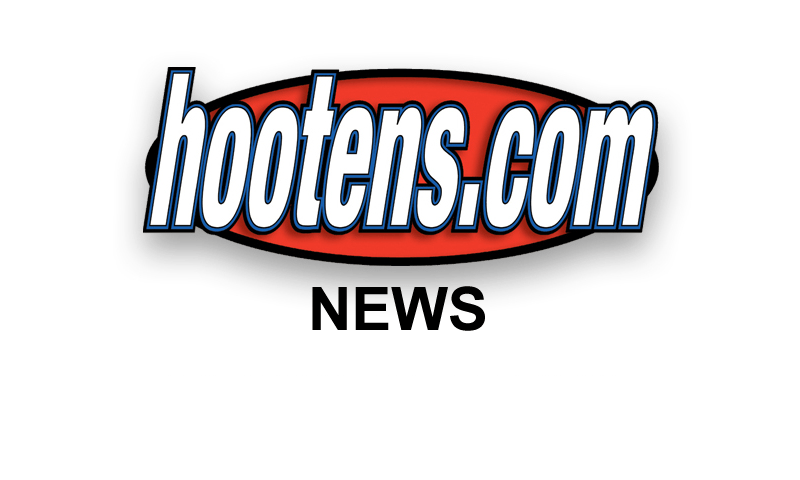 Hootens.com Rankings
Class 4A, Week 5, 2013
Copyright Hooten Publishing, Inc.
1. Warren (1-3)
2. Arkadelphia (4-0)
3. Dollarway (4-0)
4. Booneville (4-0)
5. Prairie Grove (3-1)
6. Nashville (2-2)
7. Pottsville (4-0)
8. Ashdown (4-0)
9. Valley View (4-0)
10. Hamburg (3-1)
11. Newport (3-1)
12. Highland (4-0)
13. Dardanelle (4-0)
14. Star City (3-1)
15. Lonoke (3-1)
16. Maumelle (3-1)
17. CAC (3-1)
18. Malvern (3-1)
19. Farmington (3-0-1)
20. Stuttgart (2-2)
21. Clinton (2-2)
22. Gosnell (3-1)
23. Lincoln (4-0)
24. Pulaski Robinson (3-1)
25. Gentry (2-2)
26. Subiaco Academy (2-2)
27. Dumas (1-3)
28. Mena (2-2)
29. Pocahontas (3-1)
30. DeWitt (2-2)
31. Gravette (1-3)
32. Monticello (0-4)
33. Heber Springs (0-4)
34. Crossett (1-3)
35. Pea Ridge (2-2)
36. Bauxite (1-3)
37. Jonesboro Westside (3-1)
38. Arkansas Baptist (1-3)
39. Berryville (2-2)
40. Ozark (0-4)
41. Southside Batesville (1-3)
42. Brookland (3-1)
43. Lake Village (1-3)
44. Dover (0-4)
45. Cave City (0-4)
46. Trumann (0-4)
47. Waldron (0-4)
48. Marianna (0-3)
HOOTENS.COM GAME OF THE WEEK
No. 7 Pottsville at No. 13 Dardanelle
Both teams start 4-0 for the second straight year. Dardanelle won five straight in the series from 2006-2010 before Pottsville has beaten Dardanelle a combined 75-20 the past two years, including 39-10 a year ago. "Our first goal is to close the gap," Dardanelle coach Josh Price says. Dardanelle starts seven sophomores on offense, including quarterback Chris Kirshner, who entered Week 2 at Mayflower after starter Kristian Thompson broke his arm. Kirshner has thrown five TD passes, ran for a score and returned a kickoff for another the past three weeks. Junior T.J. Tucker has rushed for more than 400 yards and six TDs the past two weeks. The Sand Lizards ran just nine plays in the first half last week against Dover, but rallied from a 10-0 deficit for a sportsmanship rule victory. Sand Lizard linebacker J.J. Dunn paces the Sand Lizards in tackles, while junior kicker/linebacker Gerardo Hernandez made eight tackles and an interception a week ago.
Pottsville outscores opponents 44-17. Apache senior QB Michael Perry has almost 1,000 yards this fall. Perry ran for four TDs and threw a pair of scores against Heber Springs Week 1 and accounted for four TDs the next week against Fountain Lake. Sophomore Josh Dugger's emergence at halfback helps Pottsville's offense. Dugger ran nine times for 122 yards and two TDs against Subiaco Academy.
HOOTEN'S TV SHOW
Hootens Arkansas Football TV Show airs 10:30 a.m. Saturday's this fall on KATV 7 (ABC-Little Rock) and KXNW (Ch. 34 Fort Smith/Fayetteville). The show features the state's top recruiting prospects.
LAST WEEK
Hootens.com correctly predicted all 24 winners last week. For the season, Hootens.com has correctly predicted 130 of 150 games (87 percent).
WEEK 5 PREDICTIONS (favored team in ALL CAPS followed by point spread)
1-4A
BERRYVILLE (1) at Ozark: Improved Berryville trailed undefeated Lincoln 21-5 at halftime last week. Winless Ozark has scored four TDs this year.
GRAVETTE (3) at Gentry: Gentry hasn't beaten Gravette since 2003. Gentry lost at Farmington by 10 points a week ago. Pioneer senior QB Jarod Cousins has completed 41 of 78 passes (53 percent) for 559 yards and four TDs and rushed 52 times for 580 yards and three scores. Gravette ran for 320 yards (218 by junior Cedric Duarte) in last week's 14-point win over Pea Ridge.
LINCOLN (7) at Pea Ridge: Lincoln senior safety Tyler Cummings returned an interception 40 yards for a TD against Berryville last week, and he ran for 108 yards and a TD. Pea Ridge surrendered 320 yards rushing at Gravette a week ago.
PRAIRIE GROVE (10) at Farmington: Farmington has won four of the past 7 over Prairie Grove, but the Tigers won 27-21 last year. Prairie Grove junior Bobby Catt returned an interception 70 yards for a TD in last week's 35-point win over Ozark. Farmington junior Josh Blew and sophomore Justice Hobbs ran for 193 yards and three TDs in last week's 21-11 win over Gentry.
2-4A
Heber Springs at STUTTGART (13): Stuttgart leads the overall series 5-2. Winless Heber Springs trailed Lonoke 28-21 at halftime last week before surrendering five TDs in the second half. Stuttgart senior Tyler Luster has rushed for six TDs this season. Watch highlights of Heber Spring's Week 4 loss to Lonoke here.
Marianna at DOLLARWAY (31): Improved Marianna has scored three TDs in three games this year, compared to two TDs in nine games a year ago. Dollarway hasn't allowed a point the past two weeks (shutout Newport 42-0 last week). Cardinal junior Keyshawn Williams, whose dad Kevin played at Arkansas, ran for three TDs at Newport. Watch highlights of Dollarway's Week 1 win vs. West Helena here.
Newport at LONOKE (1): Newport has beaten Lonoke four of the past five meetings. Lonoke receiver Blake Mack, an Arkansas State commit, ran 11 times for 117 yards and two TDs in last week's 29-point win at Heber Springs. Watch highlights of Lonoke's Week 4 win at Heber Springs here.
Southside Batesville at CLINTON (18): Southside Batesville's 25-point win last year over Clinton snapped a four-game losing streak in the series. The Southerners scored just three points in last week's 41-3 loss to Stuttgart. Clinton junior QB Fielder Dufrene threw four TD passes, three to senior receiver Robbie Slack, in last week's 26-point win at Marianna. Watch highlights of Clinton's Week 2 loss at Highland here.

3-4A
Brookland at HIGHLAND (30): Highland tunes up for next week's showdown with Valley View. Rebel sophomore QB Reid Maag and junior receiver Avery Johnson combined for five TDs in last weeks 49-21 win over Jonesboro Westside. Watch highlights of Highland's Week 2 win against Clinton here.
GOSNELL (28) at Cave City: This is the second meeting between these schools (Gosnell won 43-29 a year ago). Pirate senior Marcus Mullins ran for 200 yards and five TDs in last week's 28-point win over Brookland. Cave City averages six points weekly.
Trumann at JONESBORO WESTSIDE (2): Jonesboro Westside's one-point win at Trumann last season catapulted the Warriors to the playoffs. Trumann hasn't won since beating Jonesboro Westside 44-13 Week 5, 2011. Watch highlights of Trumann's Week 2 loss at Nettleton here.
VALLEY VIEW (21) at Pocahontas: Valley View averages 42 points a game, but its unheralded defense gives up less than 14 points weekly. Valley View's defense didn't allow a first down until minutes before halftime in last week's 42-point win over Cave City. Pocahontas QB Caden Wilson (passed for 181 yards and two TDs) and running back Eric Wolf (141 yards, two TDs) fuel the Redskin attack.
4-4A
BOONEVILLE (28) at Subiaco Academy: Booneville led Waldron 28-0 in the first quarter last week. The undefeated Bearcats have applied the 35-point sportsmanship rule in three of four games this fall. Booneville has beaten Subiaco Academy 27 straight times since losing to the Trojans in 1955.
Dover at MENA (16): Mena junior QB Sage Kesterson completed 21 of 35 passes for 235 yards at Maumelle a week ago. Dover led Dardanelle 10-0 a week ago, after getting shutout 71-0 in Week 3.
MAUMELLE (25) at Waldron: Maumelle threw three interceptions and tallied 11 penalties in the first half of last week's 24-point win over Mena. The Hornets have given up just six TDs this year. Waldron has scored 68 points in four games this year, compared to 71 points in 10 games a year ago.
POTTSVILLE (8) at Dardanelle: Hootens.com Class 4A Game of the Week.
7-4A
ARKADELPHIA (28) at Arkansas Baptist: Arkadelphia sandwiches the Eagles between last week's nine-point win over league kingpin Nashville and next week's battle with CAC (Arkadelphia's only conference loss last year). Badger senior Kris Oliver has rushed for 678 yards and 10 TDs this year. Arkansas Baptist averages 33 points a game. Eagle junior QB Riley Perkins has thrown for more than 1,300 yards this year, including a 413-yard, four-TD effort in last week's 43-32 loss to CAC. Watch highlights of Arkadelphia's Week 3 win vs. Hot Springs here and highlights from Arkansas Baptist's Week 1 loss to Clinton here.
Bauxite at ASHDOWN (21): Undefeated Ashdown gets another prep before facing Malvern, Nashville and Arkadelphia in consecutive weeks. Panther senior QB Jake Alexander threw three TD passes in the first half of last week's 35-0 win over previously unbeaten Pulaski Robinson. Ashdown senior end Ethan Erwin energizes a defense that gives up 25 points a game. Erwin missed the opening three games with a concussion, but played well against Robinson last week. Watch highlights of Ashdown's Week 2 win against Hope here.
CAC at NASHVILLE (11): CAC usually plays Nashville competitively. Mustang senior QB Jack Thomas passed for 382 yards and four TDs in last week's 11-point win over Arkansas Baptist. Nashville led Arkadelphia 17-7 in the first half last week before losing by 11 points. The Scrappers turned the ball over four times at Arkadelphia.
Pulaski Robinson at MALVERN (14): Malvern has beaten Pulaski Robinson by a combined 76-32 the past two years, since losing to the Senators by a point in overtime in 2010. Malvern sparked its offense last week (27-point win at Bauxite), shifting senior Kaylen Burks from QB to receiver last week. Leopard sophomore Trace Collie QB passed for 140 yards, hitting Burks for a 69-yard TD pass.
8-4A
DUMAS (7) at Crossett: Dumas senior QB Ryan Miller passed for 255 yards and four TDs in last week's 63-26 win over Lake Village. Crossett gave up two special teams TDs in last week's 56-0 loss at Warren. Crossett has scored just once since Week 1.
HAMBURG (21) at Monticello: Monticello has scored just one TD the past two weeks, and the Billies had two punts blocked in last week's 40-3 loss to Star City. Hamburg senior running backs Demonte Burns and Kevin Miller combined for three TDs in last week's sportsmanship-rule victory over DeWitt. Watch highlights of Hamburg's Week 1 win vs. McGehee here and highlights from Monticello's Week 1 loss to White Hall here.
Lake Village at DEWITT (7): Lake Village has beaten DeWitt three of the past five years. Lake Village trailed Dumas 35-26 at halftime last week, before losing by 37 points. DeWitt failed to score last week after beating Class 3A McGehee by 15 points in Week 3.
WARREN (10) at Star City: An opposing coach says Warren's defense "is as good as I've seen from them in 20 years. They've got speed and size. Their middle linebacker (Kendric Newton), defensive end (Lafoy Smith) and sophomore safety (DeAngelo McCoy) are great players." Warren senior Kris Oliver returned the second-half kickoff 70 yards for a TD and junior Darveon Brown ran a punt 68 yards for a TD against Crossett. Star City has beaten Warren twice in the past 11 years. Sophomore QB Tye Brown passed for 240 yards and a pair of scores in last week's 37-point win at Monticello. Watch highlights of Warren's Week 1 loss to Fayetteville here.