Aplin breaks SBC career offense record as ASU beats FIU 34-20 for critical road win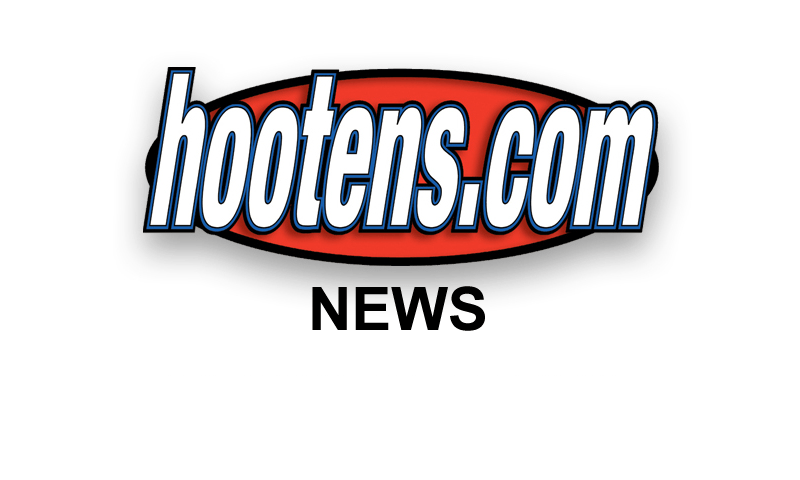 MIAMI, Fla. - A number of big plays and a noteworthy team performance Thursday night vaulted Arkansas State to a defining 34-20 triumph over Florida International at FIU Stadium's Alfonso Field.
A-State (3-3; 1-1 SBC) turned in several big plays throughout the ESPNU-televised contest and before 13,612 fans. The Red Wolves' defense created opportunities for the offense with two key interceptions against Florida International (1-5; 0-2 SBC).
ASU also had a big night offensively as senior quarterback Ryan Aplin became the Sun Belt Conference's all-time leader in career offense with 10,365 yards, throwing for 223 with 15-of-23 completions. Meanwhile, junior running back David Oku tallied three rushing touchdowns, and freshman J.D. McKissic posted his first 100-yard receiving contest with a game-high 124 yards on five catches and a TD.
"This was going to be a defining game for our season," ASU coach Gus Malzahn said, "not a must win, but close. It was tough on a short week, and it took a great effort."
Florida International was the first to strike as Jack Griffin's 28-yard field goal was good with just over five minutes left in the first quarter after ASU kicker Brian Davis had his 43-yarder sail wide left of the uprights six-plus minutes earlier. A-State would erase the 3-0 deficit early in the second quarter as the Red Wolves' scoring play came in a big way. ASU would go 82 yards on only two plays as Ryan Aplin hit a wide open J.D. McKissic, who proceeded to outrun the nearest FIU defender for a 74-yard score. The Aplin to McKissic pass tied for the longest play by the A-State offense this season.
The Panthers regained the advantage at 10-7 with 4:30 to play in the second quarter thanks to some trickery as Josh Brisk faked a punt on a fourth-and-10 situation and proceeded to run upfield 33 yards to a first down. The FIU drive-saving play would eventually result in a 19-yard scoring toss from quarterback E.J. Hilliard to Jacob Younger. The ASU defense would rise to the occasion on the Panthers' next possession as Sterling Young intercepted a pass and returned to the ball 29 yards to the FIU seven-yard line. The big defensive play would set up a David Oku one-yard TD run with 29 seconds remaining before the half.
"The interception was a turning point for the game," Malzahn said. "To have a short field and be able to score during a close game, it was definitely a turning point."
The Red Wolves would build on their 14-10 halftime advantage in the third quarter with two unanswered touchdowns. Ryan Aplin scored on a 10-yard TD run at 8:45 before David Oku went in from two yards out with 6:11 to go in the stanza, giving A-State a commanding 27-10 lead. FIU would get three points back with 20 seconds left on a Jack Griffin 31-yard field.
David Oku would register his third TD of the game with 14:37 remaining to put the visitors up 34-13 before FIU would net the contest's final points on Darian Mallary's five-yard scoring run with 6:32 left in the game.
A-State produced 421 total yards offensively, which included 223 passing, in comparison to FIU's 341 yards of total offense. Freshman running back Rocky Hayes paced ASU on the ground with a game-high 84 yards on three attempts while David Oku chalked up 53 yards on 16 rushes to go with his career game-best three TD's.
The A-State defense featured five individuals with at least eight tackles apiece, led by junior linebacker Qushaun Lee's game-high 12 stops. Lee, who racked up nine solos in the contest and claimed double digits in tackles for the second time this season, also recorded a key pass interception midway through the third quarter which resulted in a A-State touchdown.
With the win, the Red Wolves extended their conference road winning streak to five games and also marked ASU's first victory at FIU in Miami since 2006.
Arkansas State resumes action at 6 p.m., Saturday, Oct. 13, hosting the South Alabama Jaguars in the annual homecoming game at Liberty Bank Stadium in Jonesboro. The SBC contest signifies the first meeting between the two league foes. Tickets for the upcoming A-State Homecoming contest are on sale through the ASU Ticket Office at 870-972-2781 or 1-888-ASU-FANS.
"