Hogs: Allen ready at QB; frosh guards to start at No. 18 Florida; more notes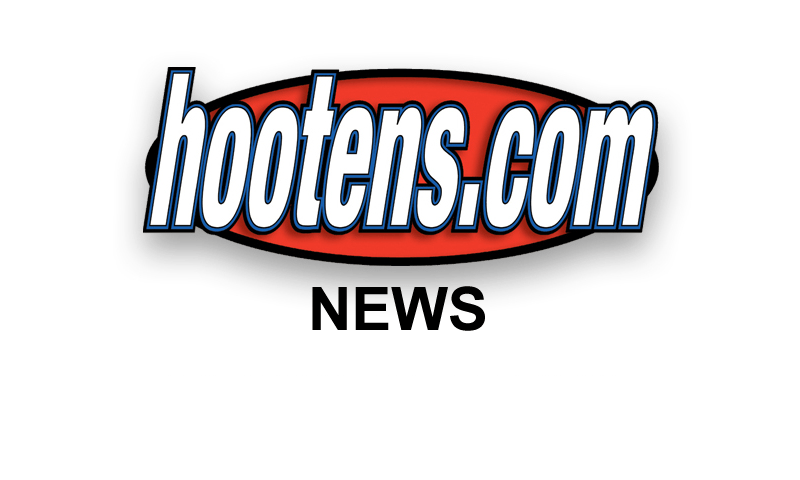 | | |
| --- | --- |
| | |
| | Soph QB Brandon Allen |
FAYETTEVILLE - Arkansas' starting lineup changes from last week remain in effect for Saturday's ESPN2 6 p.m. visit to No. 18 Florida.

Arkansas quarterback Brandon Allen, his injured shoulder healed to throw 36 passes Saturday against Texas A&M, will start at Florida though he deferred more Thursday snaps to backup AJ Derby to refresh his shoulder. Freshman former backup offensive tackles Denver Kirkland and Dan Skipper will start their second consecutive games at guard.

Junior Brey Cook, the right guard displaced, will alternate at right tackle with sophomore starter Grady Ollison and could start, Bielema said, pending conversations with offensive line coach Sam Pittman.

"Brandon has been with us all week," Bielema said after Thursday's practice. "He had a very, very good (Wednesday). We did back off him a little bit today and let AJ take some of the reps and then tomorrow (Friday's brief polish before the flight to Gainesville) he (Allen) will get the reps."

Regarding Ollison, battling a lingering ankle injury, and Cook: "I know Sam is going to make a decision tomorrow or tomorrow afternoon and let them know," Bielema said. "One of those guys is going to start, but they will both see time at the right tackle spot."

Sophomore receiver D'Arthur Cowan's recovery from a broken bone in his foot August has him in reserve rotation consideration with freshman Drew Morgan. "Herndon, Hawkins and with Hatcher - those three guys are our main three," Bielema said.

Strong safety is also a both-will-play, but the starter is either-or, Bielema said, between junior Alan Turner of Junction City and sophomore Rohan Gaines. Gaines was the first-teamer starting the season but was injured during the season opener. Turner has stepped in to start every game, including 13 tackles against Texas A&M. Gaines played some against A&M and now is full speed.

Both play together in nickel packages with Gaines moving to nickel back.

Senior Herndon of Jacksonville, and freshman Miami area natives Kirkland and running back Alex Collins (Arkansas' leading rusher with 100 carries for 597 yards) play a college game in their home state for the first time.

Bielema expects them to hear some home state insults. "We had our scout teams kind of emulate Florida in every way," Bielema said. "Florida kids just naturally talk, you know. So we had the defensive scouts being a little chippy with the offensive guys and try to teach them they can't retaliate. You can't do anything back."

Often the one the referees spot to penalize is the one retaliating from being shoved.
| | |
| --- | --- |
| | |
| Sr C Travis Swanson | |
Arkansas senior center Travis Swanson is from Kingsfield, Texas, but nonetheless is in the eye of a Florida storm.

Florida defensive tackle Damien Jacobs was quoted: "I just see from film, a lot of stuff after the play, especially with the center, No. 64. He's dirty. He makes you want to do something to him. We're going to have to try to keep our temper and keep cool on that."

Bielema responded saying he's received no complaints.

"I have not had one single complaint about anything (regarding dirty play) that we've played through these first five games," Bielema said. "I'm not going to apologize for the way we play. I definitely encourage aggressive, tough behavior, nothing cheap. If anybody does anything, we'll handle that internally. I mean they wouldn't play. I like the way Travis plays. He's an intense player. I'm sure it will be an interesting matchup."

According to an Associated Press report, the only two athletic directors under whom Bielema worked as a head coach, Wisconsin's Barry Alvarez and Jeff Long at Arkansas, are under consideration to serve on the Playoff Committee when Division I goes to a four-team playoff in 2014 to determine the national champ.

Alvarez and Bielema have not spoken, Bielema said, since the December day he told Alvarez he was leaving Wisconsin to come to Arkansas. Might Alvarez hold a grudge should a Bielema-coached Arkansas team were under playoff consideration?

"The past is the past," Bielema said. "It is what it is. I enjoyed my time with Coach Alvarez. He enjoys good football, and if he's selected to be on that committee you couldn't have a better representative of what the game is all about. In my a opinion, a guy who would be fair, just like Jeff."




"