Hogs: Wilson, Wright keep making history; ESPN in Fayetteville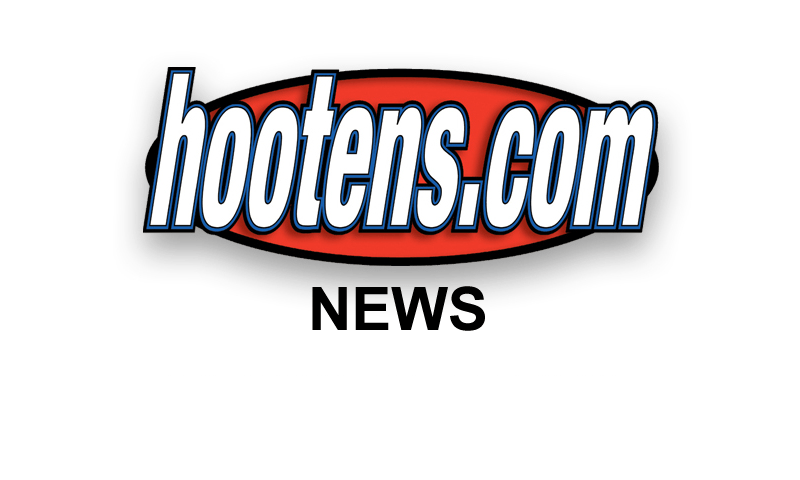 FAYETTEVILLE - Separating the record-setting performances of Tyler Wilson and Jarius Wright against Texas A&M seems as futile as separating ham and eggs.
| | |
| --- | --- |
| | |
| | Hog QB Tyler Wilson |
So the Southeastern Conference didn't try. For the first time in the history of its awards, the SEC Office declared Co-Offensive Players of the Week, honoring fourth-year Arkansas junior quarterback Tyler Wilson (Greenwood) and senior wide receiver Jarius Wright (Warren) after Arkansas' 42-38 victory over Texas A&M.

Wilson shattered Ryan Mallett's 409 yards passing in a game set last season against Vanderbilt by passing for 510 yards against A&M. Wilson completed 30 of 51 for three touchdowns without an interception and ran a 2-point conversion.

Wright shattered Mike Reppond's record 204 yards receiving in a game set in 1971 against Rice by amassing 281 receiving yards on 13 receptions. His baker's dozen's receptions tied the school record jointly held by Wear Schoonover against Baylor in 1929 and James Shibest against Texas in 1984.
| | |
| --- | --- |
| | |
| Hog WR Jarius Wright | |
Wright tallied two touchdowns, one on a 68-yard bomb from Wilson and the other alertly recovering fellow receiver Cobi Hamilton's fumble in the end zone after Hamilton caught a Wilson pass.

Wilson was the only one of the duo media-available Monday.

"It's nice," Wilson said of the co-winning the award. "I think Derek (Satterfield, the football assistant sports information department) just said it's the first time in SEC history that's happened. Jarius is very deserving. We were just clicking on Saturday."

Arkansas coach Bobby Petrino also deemed it fitting the weekly award is fused.

"I mean they both had great performances," Petrino said Monday. "J. Wright catching the ball, running after the catch - seemed like any crucial play, when we called his number, he made the play. Had some big third-down conversions for us. Tyler did an excellent job of getting better as the game went on, getting more comfortable as the game went on, standing in there and competing and completing passes."

WRIGHT ALTERNATIVES
Wilson was asked if he anticipates Auburn trying to throw blanket coverage on Wright.

Auburn's 15th-ranked reigning national/SEC champion Tigers (4-1, 2-0) and the 10th-ranked Razorbacks (4-1, 0-1) collide at 6 p.m. Saturday at Reynolds Razorback Stadium.

"Well, if they concentrate on Jarius," Wilson said, "I promise there's three or four other guys that can play. So, if I get the ball to Joe (Adams) or Cobi (Hamilton) or even Greg (Childs), you know, there's some guys out there who are ready to accumulate some of those extra yards as well. I think we'll be in good shape."

NO INJURY UPDATES
Adams didn't finish the A&M game due to a rib injury.

Defensive tackle Robert Thomas, cornerback Darius Winston also went down with injuries during the game. Cornerback Isaac Madison (arm) and defensive ends Jake Bequette (hamstring) and Tenarius Wright (broken arm) didn't play because of injuries from previous games.

Tenarius Wright, deemed out four to six weeks after breaking an arm in the previous week's loss to Alabama, definitely won't play against Auburn.

Petrino said Monday afternoon he had not yet talked to trainer Matt Summers for an injury update on the others' availability against Auburn.

In previous weeks, players met Sunday night and used Monday as the NCAA mandated off day, but this week's schedule was reversed to give the Hogs all of Sunday off.

ESPN CASTS SHADOW
ESPN's crew was already scheduled to come to Fayetteville this week to shadow Petrino and Wilson for ESPN's Year of the Quarterback special at 6 p.m. on Oct. 26, but Wilson's 510 passing yards likely assured ESPN will keep that schedule.

"I'd say it's pretty good timing," Wilson said.

Is it distracting?

"It's not a distraction at all." Wilson said. "Really, I'm going to class, doing the same things I do on a typical week. They're just capturing it. So it's really just the same kind of week. Kind of a fun deal."

Expect Petrino not to allow the self-styled "worldwide leader in sports" to distract his quarterback or himself.

"Oh no," Petrino said. "They're going to do a good job of staying out of my way."

"