Louisville ruins ASU homecoming 34-24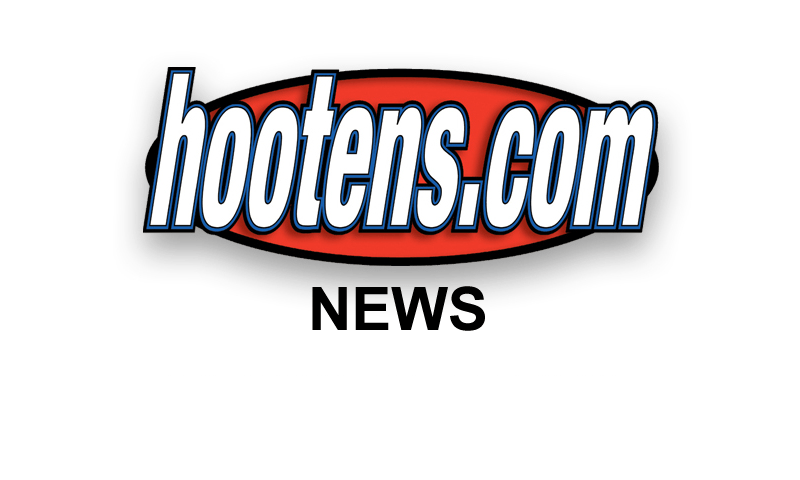 JONESBORO (10/2/10) - Down 24 points at the break, Arkansas State (1-4) scored 17 consecutive points in the second half, but the Louisville Cardinals (2-2) turned back the Red Wolves to secure a 34-24 victory over ASU before a homecoming crowd of 25,219 Saturday night.
The Red Wolves pulled within a touchdown with just over eight minutes to go in the game when freshman kicker Bobby Zalud knocked through a 35-yard field goal that trimmed the Louisville lead to 31-24, but the Cardinals answered with a 46-yard field goal from kicker Chris Philpott with 3:54 remaining. ASU was unable to score again.
Arkansas State quarterback Ryan Aplin passed for 209 yards and three touchdowns in the loss, with sophomore Alan Muse grabbing three passes for 50 yards and two touchdowns. Senior linebacker Javon McKinnon recorded a career-high 16 tackles, including two behind the line of scrimmage to lead the ASU defensive effort.
"We are disappointed in the outcome," ASU head coach Steve Roberts said. "We played a really good football team here tonight, but we didn't play a full game the way we are capable. We knew we would have to play very well to have an opportunity to win, and we didn't show that in the first half."
"We got a little momentum going our way in the second half and then played like we are capable of playing," Roberts said. "We were down 31-7 at halftime and came back to win the second half, but they don't keep score with halves."
Louisville jumped out to a 10-0 first quarter lead, using a 28-yard field goal from Philpott to put the Cardinals on the board, and an 11-yard touchdown pass from quarterback Adam Froman to wide receiver Josh Bellamy with 2:43 remaining in the period.
Arkansas State countered with a seven-play 75-yard drive midway through the second quarter to cut the Louisville lead to 10-7. The Red Wolves' touchdown came on a 33-yard pass from Aplin to Muse with 9:19 remaining in the first half, but the Cardinals were able to use a fake punt on their next possession to start a string of three consecutive touchdowns that gave Louisville a 31-7 advantage at the break.
Facing a fourth-and-three from the ASU 47, Louisville converted on the fake punt when running back Bilal Powell took the short snap down the left sideline for the Cardinal touchdown. Louisville made it 24-7 when Powell hauled in a 57-yard touchdown pass from Froman with 3:18 remaining in the half, and Froman hooked up with Bellamy again 13 seconds before the break, this time from 21 yards away for the 31-7 Cardinal advantage.
Arkansas State made it 31-14 when the Red Wolves moved 79 yards on their first possession of the second half, getting a 15-yard, Aplin-to-Muse touchdown pass with 10:19 remaining in the third quarter.
The Arkansas State defense helped set up the next Red Wolves touchdown when it held the Cardinals on a fourth-and-seven from the ASU 38, and the A-State offense responded with a seven-play, 68-yard drive that ended in Aplin's third touchdown pass of the night. Aplin kept the drive alive when he converted a third-and-10 from the Cardinal 38 with an 11-yard pass to wide receiver Dwayne Frampton, and two plays later hit wideout Taylor Stockemer with a 24-yard touchdown pass with 14 seconds to play in the third. Zalud added his third extra point of the night to cut the Louisville lead to 31-21.
The A-State defense came up big again midway through the fourth when ASU defensive tackle Bryan Hall sacked Froman and recovered Froman's fumble at the Cardinals' 26, setting up a 35-yard field goal from Zalud with 8:08 remaining. Louisville answered with an 11-play, 55-yard drive that drained 4:10 from the clock and stretched the Cardinals lead to 34-24 with 3:54 to play. The Red Wolves moved to the ASU 39 on their next possession, before Louisville's Shenard Holton intercepted Aplin at the Cardinals' 39 to stop any further threat of an A-State comeback.
In addition to Aplin's passing yards, freshman Sirgregory Thornton rushed for 78 yards on nine carries, with junior Derek Lawson adding 71 yards on 11 rushes. Cornerback Darron Edwards, linebacker Demario Davis and safety M.D. Jennings all added nine tackles for the Red Wolves' defense, with Hall adding five stops with one sack, one forced fumble, one fumble recovery and one pass broken up.
The Red Wolves will return to Sun Belt Conference action Oct. 9 when ASU travels to Denton, Texas to face the Mean Green of North Texas in a 6:00 p.m. contest.
ARKANSAS STATE POSTGAME NOTES
ASU vs. Louisville
October 2, 2010 - ASU Stadium
* ASU's Team Captains for game 5 were Dominic Padrta, Bryan Hall, Derious Glover and Isaiah Shepard.
* Darryl Feemster made his first career start at ASU, playing cornerback.
* The crowd of 25,219 for the Louisville game was the fifth largest in ASU Stadium history.
OFFENSE
* True freshman R.J. Fleming recorded his first rush of the season, giving ASU eight players that have run the ball at least one time this season. Fleming finished the game with five rushes for 29 yards.
* ASU recorded eight plays covering at least 20 yards. Entering the game, ASU was averaging 6.0 plays of 20-plus yards per game. ASU's longest play was a 41-yard pass from Ryan Aplin to Taylor Stockemer, which was the third time this season the pair has connected for a gain of at least 40 yards.
* Ryan Aplin threw a career-high three touchdown passes against Louisville. He now has nine touchdown passes this season and has thrown at least one TD in all four games this season.
* Allen Muse recorded a career-high two touchdown receptions, one game after hauling in his first career TD pass.
* Taylor Stockemer recorded his second receiving TD this season and now has three for his career.
* Derek Lawson finished the game with a season-high 71 yards, which also included his longest rush of the year at 37 yards.
DEFENSE
* Kelcie McCray recorded his first interception of the season and fourth of his career. McCray also posted one pass break-up.
* After not posting an interception in its first two games, A-State has picked off at least one pass in each of the last three. ASU also recorded a fumble recovery for the third time this season (Auburn, Troy, Louisville).
* Dorvus Woods recorded his first sack of the season and now has 3.5 for his career.
* Bryan Hall recorded a sack to give him a team-high 3.5 for the season. He also posted his first forced fumble of the season.
* Amos Draper recorded one tackle for loss, giving him a team-high 6.5 for the season. Draper has now been a part of a tackle behind the line of scrimmage in four consecutive games.
* Javon McKinnon recorded a career-high two tackles for loss, more than doubling his 0.5 total entering the game. McKinnon also finished with at least eight tackles for the third time over the last four games. He recorded a team-high 16.
* ASU recorded eight tackles for loss, matching its season-high total originally set against Auburn.
SPECIAL TEAMS
* Bobby Zalud kicked a 35-yard field goal, his sixth of the season.
"