Hogs ready for Vols' triple-threat QB, loud stadium; FB Walker healthy; notes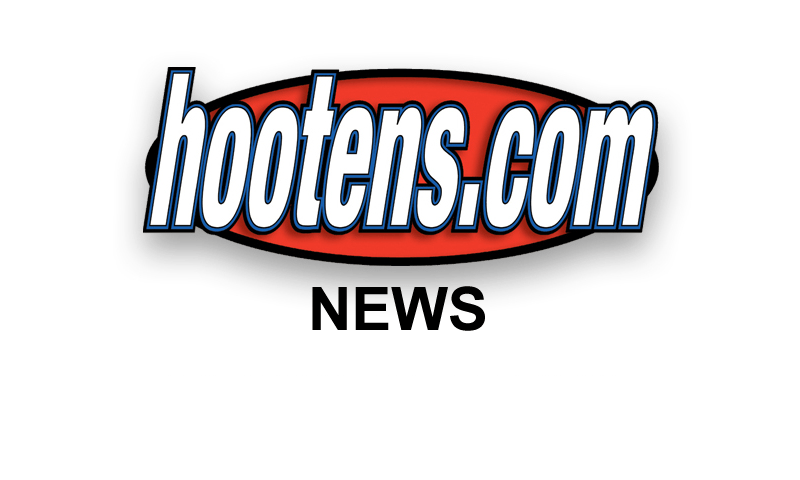 | | |
| --- | --- |
| | |
| | O LINE COACH SAM PITTMAN |
FAYETTEVILLE - Defending in triplicate against Joshua Dobbs still leaves Arkansas one on one against the Tennessee quarterback.

The Razorbacks (1-3, 0-1 in the SEC West) and Tennessee Volunteers (2-2, 0-1 in the SEC East) kick off at 6 p.m. Saturday on ESPN2 at Tennessee's Neyland Stadium in Knoxville.

Dobbs' triple-threat performance in the Vols' 28-27 loss at Florida last week had Dobbs leading the Vols in rushing (18 carries for 136 yards), passing (10 of 17 for 83 yards) and even receiving. Catching a throwback pass from Tennessee wideout Jauan Jennings, Dobbs led the Vols receivers with a 58-yard touchdown.

"He's a very talented player," Arkansas coach Bret Bielema said. "I got a chance to watch their bowl game (45-28 over Iowa in the TaxSlayer Bowl). You could see he brought a lot to the table. It's not very often your quarterback leads you in all categories: running, throwing and receiving. It's a unique situation but one we've got to be keyed into and aware of."

On the other hand, it doesn't speak well of the receiving corps that a QB's 58-yard catch off a trick play would lead the team for a game. Not only that game, but three of Tennessee's four games those 58 yards would make Dobbs the leading receiver.

LOW RECEIVER STATS
The Vols don't have a wide receiver with 100 receiving yards this season.

Quite a contrast to Arkansas junior wideout Drew Morgan netting 155 receiving yards from senior quarterback Brandon Allen in just one game, the 28-21 SEC overtime loss last week to Texas A&M.

"It's something we obviously don't want," Tennessee coach Butch Jones said. "You are talking to a former wide receiver coach. So we want to be a receiver-oriented offense and get them the football and the big plays. We have worked very hard on that, but we do have to improve that greatly."

GAINES WON'T ROAM
Tennessee receivers' struggles could tempt Arkansas safety Rohan Gaines to join the chase on one of of Dobbs' scrambles, but the senior defensive back knows better.

"I am definitely going to play my responsibility." Gaines said. "If I have to play the receiver, that's what I am going to do. I'll leave that (chasing Dobbs) to those guys up front."

NEYLAND'S ROAR
It seems unlikely the Hogs would be awed by any stadium after playing at the futuristic Dallas Cowboys Stadium of owner Jerry Jones, the former Razorback.

Arkansas offensive line coach Sam Pittman experienced the 102,400-seat Neyland Stadium full of Tennessee orange as the Vols line coach in 2012.

"The first time I interviewed," Pittman said, "I saw that stadium and said, 'They ain't hiring me.' That stadium is incredible! We have to be ready for that crowd noise. The noise will be big time, but there are several places in the SEC that are big-time places. Tennessee is as good as any of them."

Arkansas tight ends coach Barry Lunney was Arkansas' quarterback when the 3-7-1 SEC-debuting Razorbacks of 1992 stunned the then nationally No. 4 Vols, 25-24. Lunney recalled it was one of those 11:30 a.m. Jefferson-Pilot televised game.

Upon taking his first warmups, Lunney recalls, "There were like just 10,000 scattered around and I thought this crowd noise part is going to be easy. Then we came back out before kickoff and it was full."

The Razorbacks have heard the Vols' "Rocky Top" song blaring all week, even while they work out in the weight room.

"The first time I heard it I thought I was going to die, " Drew Morgan said. "It was bad piercing. I can't stand that music. I'm embracing it, but I hope to have earplugs in."

FLOYD BACK, TOO
Bielema not only welcomes back fullback/running back Kody Walker, practicing this week and expected to play for the first time since breaking his hand during the Toledo loss, but anticipates reserve cornerback Cornelius Floyd debuting. Floyd missed the first four games with a hamstring injury.

"He started to make the turn last week," Bielema said. "It's just he hadn't been there for so long it's hard to work him in to the rotation. We took him as a travel player last week, and this week he's been involved in special teams and very impressive during practice. He's involved in all four phases of the kicking game now, so he's full go."




"