Class 3A - Week 5 - 2014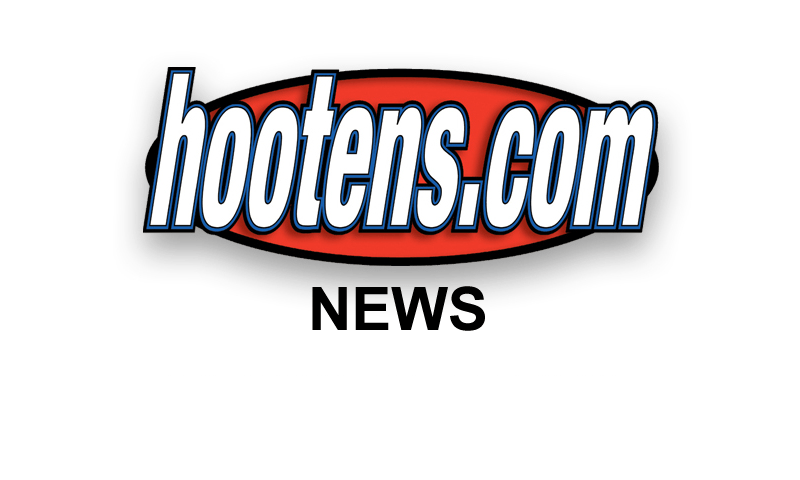 Hootens.com Rankings
Class 3A, Week 5, 2014
Copyright Hooten Publishing, Inc.

1. Charleston (4-0)
2. Booneville (3-1)
3. Prescott (4-0)
4. Lamar (4-0)
5. Harding Academy (2-2)
6. Smackover (3-1)
7. Episcopal Collegiate (4-0)
8. Hoxie (4-0)
9. Paris (3-1)
10. McGehee (2-2)
11. Mayflower (2-2)
12. Bald Knob (4-0)
13. Rivercrest (1-2-1)
14. Melbourne (4-0)
15. West Fork (3-1)
16. Mansfield (2-2)
17. Lavaca (3-1)
18. Barton (4-0)
19. Fordyce (1-3)
20. Fouke (2-2)
21. B. Harmony Grove (3-1)
22. Elkins (1-3)
23. Osceola (1-3)
24. Mountain View (3-1)
25. Danville (1-3)
26. Corning (1-3)
27. Jessieville (2-2)
28. Greenland (3-1)
29. C. Harmony Grove (0-4)
30. Two Rivers (2-2)
31. Atkins (1-3)
32. Marianna (1-3)
33. Glen Rose (0-4)
34. Bismarck (2-2)
35. Green Forest (1-3)
36. Centerpoint (0-4)
37. Piggott (1-2)
38. Lake Village (1-3)
39. Rose Bud (2-2)
40. Cedarville (1-3)
41. Marshall (0-3-1)
42. Yellville-Summit (1-3)
43. Cedar Ridge (2-2)
44. Perryville (0-4)
45. Genoa Central (0-3-1)
46. Horatio (0-4)
47. Manila (0-4)
48. Drew Central (0-4)

HOOTENS.COM GAME OF THE WEEK
No. 7 Episcopal Collegiate at No. 3 Prescott
The winner of this game likely takes the 5-3A title. Episcopal eliminated Prescott 14-6 in the second round of last year's playoffs. The Wildcats stopped Prescott on two fourth downs in the final minutes and thwarted a two-point attempt in the third quarter. Both teams haven't been tested much this fall. Episcopal has defeated four teams with a combined record of 5-11, including a 41-0 victory over Class 2A Conway Christian (3-1). Two of Prescott's four wins have been over winless teams but the Curley Wolves did hammer Class 5A Hope 58-38 two weeks ago.
Episcopal averages 41 points and 413 yards weekly, passing the ball 66 percent of the time. Senior quarterback Douglas Munson has completed 76 of 124 passes (61 percent) for 1,183 yards and 17 TDs with three interceptions. Junior Allie Freeman paces the Wildcats with 29 catches for 562 yards and eight TDs. Junior Nick Becton (6-5, 170) has caught five TD passes. Senior Cori Gooseberry (6-3, 245) and sophomore Jackson Owens (6-0, 170) spearhead the front four at the ends. Senior linebacker Justin Gooseberry, junior LB Braylon Smith and senior cornerback Will McCastlain are playing well. "They have a lot of experience on the field and those kids are bigger and faster (than last year)," Prescott coach Tommy Poole says.
Prescott's putting up 44 points and 528 yards per week. The Curley Wolves like to run the ball (63-37 run-pass ratio) behind an offensive line averaging 224 pounds per man. Senior Khaalid Stewart leads Prescott with 61 carries for 548 yards and 10 TDs. Senior Curtis Toliver has ran 49 times for 367 yards and two scores. Junior QB Trevor Pipkin has completed 65 of 100 passes (65 percent) for 917 yards and 10 TDs with two interceptions. Senior Ron'Darious Cone has caught 15 passes for 294 yards (19.6 yards per catch) and three scores. Stewart (43 tackles) and senior Maleric Butler (team-high 59 tackles) lead on defense at linebacker. Prescott's linebackers and secondary "are playing faster (than last year) and their change of direction is so much better," Episcopal coach Richie Marsh says. Watch highlights of Episcopal Collegiate's Week 4 win against Horatio here, Episcopal's Week 3 against Poyen here, and Episcopal's Hootens.com Kickoff game against DeWitt here.

HOOTENS TV SHOW
Hooten's Arkansas Football airs 10:30 a.m. on KATV 7 (ABC-Little Rock) and 8:30 a.m. on KXNW (Ch. 34 Fort Smith/Fayetteville) Saturdays this fall. The show features the state's top recruiting prospects.

LAST WEEK
Hootens.com picked 22 of 24 winners (92 percent) in Week 4. For the season, hootens.com has correctly predicted 123 of 155 games (79 percent).

WEEK 5 PREDICTIONS (favored team in CAPS followed by point spread)
1-3A
GREEN FOREST (8) at Cedarville: Defending league champ Green Forest moves to 2-0 in league play. Junior HB Carl Roberts paces the Tigers this year with 63 carries for 396 yards (6.3 ypc) and four TDs. Cedarville beat Danville 46-18 Week 5 last year, its last victory over a Class 3A team.
ELKINS (4) at Mountain View: Playoff positioning on the line. Elkins held Yellville-Summit to 188 yards in last week's 26-6 win. Senior RB Travis England rushed for 126 yards and two TDs. Junior QB Evan Clark threw two TD passes. The Elks have won the past two meetings with Mountain View (39-30 in 2013 and 33-16 in 2012).
GREENLAND (12) at Yellville-Summit: Greenland beat Cedarville 32-22 last week, while Yellville-Summit lost to Elkins 26-6. Yellville-Summit has lost 12 of its past 13 league games.
WEST FORK (29) at Marshall: League favorite West Fork handled Mountain View 30-8 last week. Junior QB Colton Wise passed for 254 yards and two TDs. Senior CB Mason Held has four interceptions this season. The Tigers shouldn't be tested until they travel to Elkins Week 8.

2-3A
Atkins at MARIANNA (1): Atkins has given up 57 points per game in its three losses this year. Marianna lost four turnovers while pushing Barton last week in a 34-20 loss.
BALD KNOB (22) at Rose Bud: Bald Knob moves to 5-0 for the first time in five years. Rose Bud has allowed 85 points the past two weeks in losses to Conway Christian and Mayflower. The Ramblers have lost 10 straight league games.
HARDING ACADEMY (6) at Barton: Harding Academy rushed for a season-high 247 yards in last week's 50-14 win at Atkins. Senior RB Nate Dickson ran 17 times for 171 yards and three TDs. Junior QB Alex Francis has completed 81 of 143 passes (57 percent) for 1,002 yards and eight TDs this year, targeting Dickson, sophomore Ryan Turley, junior Luke Fouts and senior Jake Wolfe. Barton's soft non-conference schedule allowed senior Bryce Carter (5-7, 160) time to adjust to QB after moving from left tackle in late July. Last week, the Bears held on to beat Marianna 34-20 after jumping to a 21-0 lead in the first quarter. Junior slotback Cameron Anderson, senior slotback Quinton Simmons and senior guard Quentin Watson are playing well.
MAYFLOWER (38) at Perryville: Mayflower senior QB Adam Dycus (10,023 career yards) became the ninth player in Arkansas history to pass for more than 10,000 career yards in last week's 49-12 win over Rose Bud. Watch highlights of Mayflower's Week 1 against Dumas here.

3-3A
CEDAR RIDGE (1) at Manila: Cedar Ridge senior WB Chancey Stoner did not play in last week's 42-6 loss to Hoxie. Stoner should return this week. This will be Manila's best shot at snapping its 20-game losing streak. Watch highlights of Cedar Ridge's Week 4 loss to Hoxie here.
OSCEOLA (13) at Corning: Osceola coming off its first win of the year (34-8 over Piggott) and looking to avenge last year's 35-8 loss to Corning. Corning gave up 455 yards in last week's 47-30 loss at Rivercrest.
HOXIE (14) at Melbourne: Hoxie has won 16 of its past 17 games, including a 54-0 win over 1-3A member Elkins in last year's playoffs. Senior QB Cole Sears has completed 32 of 51 passes (63 percent) this season for 489 yards and nine TDs and he's ran 35 times for 330 yards and five scores. Senior RB Gunner Cook paces the Mustangs with 51 carries for 395 yards (7.7 ypc) and eight TDs. Melbourne spent the past two seasons in the 1-3A, beating Elkins last fall 22-21. This will be the biggest game in Melbourne since the Bearkatz eliminated Centerpoint 43-42 in overtime in last year's playoffs. Melbourne averages 38 points and 438 yards weekly this year. Senior RB Dalton Romero leads Melbourne with 82 carries for 748 yards (9.1 ypc) and 12 TDs. Senior QB Conor Fogle has passed for 430 yards and five TDs and rushed for 300 yards and two scores. Watch highlights of Hoxie's Week 4 win against Cedar Ridge here.
Piggott at RIVERCREST (27): Rivercrest led Corning 40-8 late in the third quarter during last week's 47-30 win. Junior RB Cecil Langston ran 19 times for 231 yards and four TDs. Junior LB Brayden Wilson paces the Colts this fall with 48 tackles.

4-3A
Danville at BOONEVILLE (28): Danville hung with Charleston for a half in last week's 50-21 loss, while Booneville blasted Two Rivers 49-12. Booneville tied a school-record with nine sacks. Senior HB Josh Smith, who missed the first three weeks, ran 11 times for 137 yards and three TDs.
Paris at CHARLESTON (35): Paris senior QB David Buchanan and senior TB Kaleb Owens powered the Eagles in last week's 26-7 win over Mansfield. Charleston averages 45 points and 411 yards weekly. The Tigers beat Paris 35-0 last year, despite totaling a season-low 259 yards. Watch highlights of Charleston's Hootens.com Kickoff game against Shiloh Christian here.
Mansfield at LAMAR (28): Injuries are mounting at Mansfield. Junior QB Christian Saygnaphay injured his ankle in last week's 26-7 loss at Paris. Mansfield's top lineman, Colton Rowe, will not play this week and senior CB Dustin Elmore is out for the year. Lamar averages 44 points and 409 yards weekly. The Warriors rushed for 298 yards in last year's 36-7 win at Mansfield.
LAVACA (1) at Two Rivers: Both teams coming off big losses last week. Lavaca struggled with an athletic Elkins squad three weeks ago in 14-8 win, its only victory this year over a Class 3A team. Senior QB Hayden Headley missed most of the second half during last week's 39-0 loss to Lamar. Two Rivers' pass-catch combo of junior QB Morgan Yates and junior receiver Colby Whitlow could give the Golden Arrows fits.

5-3A
B. HARMONY GROVE (20) at Bismarck: Harmony Grove has soared nine positions in the rankings over the past month to No. 21. The Cardinals beat Glen Rose last week 41-12. Junior RB Jon Johnson paces the Cardinals this year with 63 carries for 684 yards (10.9 ypc) and eight TDs. Bismarck has dropped six of its past seven league games, including last week's 33-22 loss at Jessieville. Watch highlights of Benton Harmony Grove's Week 3 against Magnet Cove here.
CENTERPOINT (6) at Horatio: Both teams looking for their first win of the year. Centerpoint beat Horatio 28-12 last fall. Watch highlights of Horatio's Week 4 loss to Episcopal Collegiate here.
Episcopal Collegiate at PRESCOTT (4): See Hootens.com Game of the Week.
JESSIEVILLE (2) at Glen Rose: Jessieville snapped its eight-game conference losing streak with last week's 33-22 win over Bismarck. Glen Rose has defeated Jessieville six straight seasons, including the past four by an average of 40 points.

6-3A
Genoa Central at C. HARMONY GROVE (36): Harmony Grove has lost seven of its past nine games since last year's 53-6 win at Genoa Central.
MCGEHEE (41) at Drew Central: McGehee's averaged 53 points per game this year in wins over Dumas and Camden Harmony Grove.
Fouke at FORDYCE (13): Fouke has scored 31 points the past two weeks in losses to Dierks and Smackover. All of Fordyce's contributors on offense in last year's 34-13 win at Fouke were seniors. Junior QB Ross Rogers (854 yards and five TDs in 2014) and junior RB Jakeymas Gates (208 yards, two TDs) lead this year's offense. Three of Fordyce's top five tacklers are underclassmen.
Lake Village at SMACKOVER (34): Smackover rushed for 315 yards in last week's 47-13 win at Fouke. Junior RB Dewayne Jones leads the Buckaroos this season with 24 carries for 305 yards (12.7 ypc) and two TDs. Junior RB Keiandre Purifoy has ran 30 times for 232 yards and a score.