Class 6A - Week 5 - 2013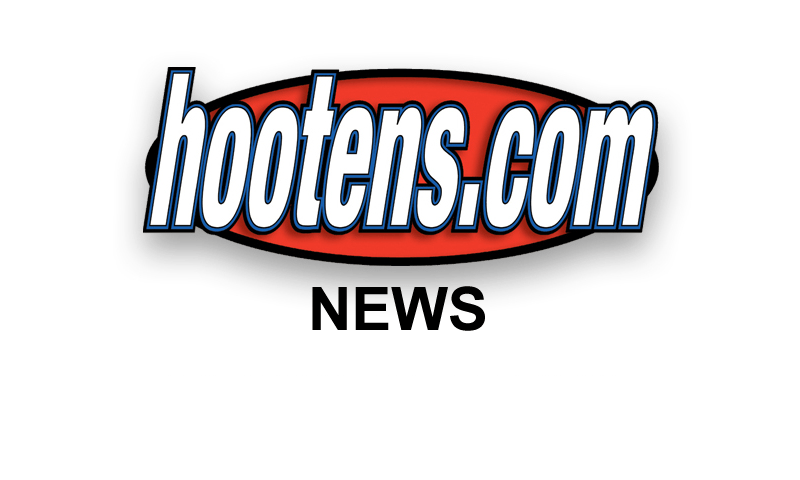 Hootens.com Rankings
Class 6A, Week 5, 2013
Copyright Hooten Publishing, Inc.
1. Pine Bluff (2-1-1)
2. Greenwood (4-0)
3. El Dorado (1-3)
4. Jonesboro (2-2)
5. Russellville (3-1)
6. Lake Hamilton (3-1)
7. Texarkana (1-2)
8. Benton (2-2)
9. LR Parkview (1-3)
10. Searcy (1-3)
11. Marion (2-2)
12. Siloam Springs (1-2-1)
13. Mountain Home (0-4)
14. Sheridan (1-3)
15. LR Hall (0-3)
16. LR Fair (1-3)
HOOTENS.COM GAME OF THE WEEK
No. 1 Pine Bluff at Class 7A No. 12 Bryant
Pine Bluff beat Bryant 24-21 last fall after trailing 14-0 at halftime, rolling up more than 440 yards. Senior tailback Trevor Hunt ran 11 times for 118 yards on the night. Last week, sophomore quarterback Ladarrius Skelton threw two touchdown passes to junior receiver Tyler Bell in a 28-13 win over Texarkana. Sophomore tailback Romar Reades ran eight times for 101 yards and two scores. Hunt and Reades have split carries this year with junior Kentorius White. Sophomore receiver Kacy Higgins and sophomore center Jordan O'Guinn (6-0, 260) are playing well, Coach Bobby Bolding says. Senior linebacker Brandon Lee paces a defense full of young talent, including sophomore end John Tate (6-4, 230) and sophomore safeties David Beasley and Braylon Jones. "They're young but I don't see a lot of difference between this year's team and last year's," Bryant coach Paul Calley says. "They're big, physical, talented and well-coached."
Bryant enters midseason with a boost of confidence after beating Benton 42-28 last week. The Hornets scored three TDs in the first seven minutes, while Benton took only four offensive snaps. Senior Davis Nossaman recovered a fumble that led to a score and senior safety Jake Johnson returned an interception 40 yards for a TD. Junior QB Brandan Warner threw three TD passes, including two to junior receiver Brushawn Hunter. Senior do-it-all Devonte Howard caught a TD pass and ran 6 yards for a score. Johnson and senior LB Bryce Denker lead on defense. The Hornets will be without three defensive starters, including rising sophomore LB Devin Howard. Senior receiver Austin Vail, who did not play last week (shoulder), should return. Bolding calls this is a vintage Bryant team. "They're well-coached and solid in all phases of the game. They don't beat themselves."
HOOTEN'S TV SHOW
Hooten's Arkansas Football airs 10:30 a.m. Saturdays this fall on KATV 7 (ABC-Little Rock) and KXNW (Ch. 34 Fort Smith/Fayetteville), featuring the state's top recruiting prospects. Searcy will be featured as the Verizon/Nokia Siemens Network Football Town of the Week.
LAST WEEK
Hootens.com correctly picked 11 of 12 games (92 percent) involving 6A teams. For the season, hootens.com has correctly predicted 34 of 39 games (87 percent).
WEEK 5 PREDICTIONS (favored team in ALL CAPS followed by point spread)
7A/6A CENTRAL
LR Hall at CONWAY (43): Conway's 23-9 loss to Cabot two weeks ago not looking as bad after the Panthers' 48-32 win at North LR. Conway sophomore QB Breylin Smith passed for 266 yards and three TDs in last week's 38-24 win over Russellville. Sophomore receiver D.J. Johnson caught seven of Smith's 22 completions for 124 yards and two scores. The Wampus Cats beat Hall 63-6 in 2012. Watch highlights of Conway's Week 2 win at Jonesboro here.
LR Parkview at GREENWOOD (21): Greenwood senior RB Hoyt Smith ran 24 times for 238 yards and three TDs in last week's 41-14 win at FS Northside. The Bulldogs beat Parkview 34-21 last season. Watch highlights of Greenwood's Week 3 win vs Shiloh Christian here.
FS Northside at RUSSELLVILLE (1): Northside held Greenwood's passing game in check but couldn't stop the run during last week's 41-14 loss. Russellville may have the best set of playmakers in the conference. The Cyclones trailed Conway 28-24 in the fourth quarter before giving up 10 unanswered points. Watch FS Northside's Week 1 tie to Pine Bluff here and Russellville's Week 1 win at Morrilton here.
7A/6A EAST
Marion at CABOT (27): Marion big-played Mountain Home in last week's 46-35 victory, returning two kickoffs for TDs. Cabot rolled over North Little Rock 48-32, rushing for 431 yards. Senior FB Zach Launius ran 39 times for 231 yards and four TDs.
LR CENTRAL (1) at Jonesboro: Central has beaten El Dorado (35-27) and Searcy (56-10) the past two weeks. Jonesboro lost to West Memphis 34-28 in overtime last week. Junior kicker Will Brandt's 24-yard field goal was blocked. West Memphis ran 10 yards for the game-winning TD on the next play. Watch highlights of Jonesboro's Week 2 loss to Conway here.
Mountain Home at SEARCY (1): Mountain Home has lost 16 of its past 17 games. The Bombers' last conference win came Week 9, 2011 at LR Parkview (32-26). Searcy has beaten Mountain Home by an average of five points the past two years. The Lions, losers of three straight games, have not lost four in a row since 2008.
7A/6A SOUTH
PINE BLUFF (6) at Bryant: See Hootens.com Game of the Week. Watch highlights of Pine Bluff's Week 1 tie to FS Northside here and Bryant's Week 1 loss to Conway here.
LAKE HAMILTON (7) at Texarkana: Lake Hamilton has beaten Texarkana by an average of 25 points the past three years. Senior quarterback Nathan Sawrie threw two TD passes to Levi Rengstorf and ran for a pair of scores in last week's 51-14 win over Sheridan. Texarkana senior QB DeAndre Scott completed 14 of 26 passes for 208 yards and a TD in a 28-13 loss at Pine Bluff.
BENTON (35) at LR Fair: Benton lost six turnovers in last week's 42-28 loss to Bryant. The Panthers beat Fair 48-6 a year ago.
EL DORADO (28) at Sheridan: El Dorado senior RB Jaqualoyn Willis ran 23 times for 125 yards and a TD in last week's 44-6 win over LR Fair. Sheridan senior Mackenzie Jones returned a kickoff 87 yards for a TD late in the third quarter of a 51-14 loss at Lake Hamilton. Watch highlights of El Dorado's Week 1 loss to Camden Fairview here.

7A/6A WEST
BENTONVILLE (50) at Siloam Springs: Bentonville sophomore QB Kasey Ford (6-5, 220) threw four TD passes, including two to senior receiver Jimmie Jackson, in last week's 45-20 win over Har-Ber. Siloam Springs allowed five TD passes in a 42-7 loss at Heritage. Watch highlights of Siloam Spring's Week 1 tie to Shiloh Christian here.