RazOrbaX Report: Hootens.com coach Smithson breaks down A&M game, recalls 1997 Hogs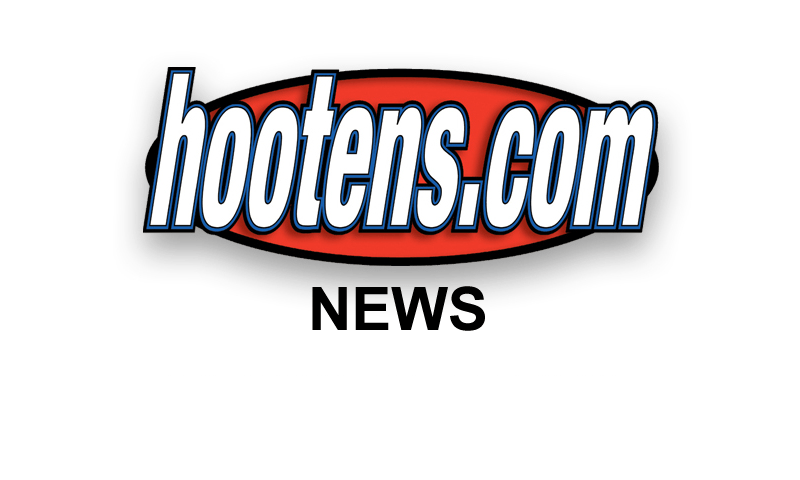 In 1997 Arkansas stood 3-1 as it headed to Gainesville to take on Steve Spurrier's high-flying Florida Gators. The HOGS had not been scoring a lot of points, but the defense had played well in the three victories holding ULM, Louisiana Tech and Alabama to 16 or less. The Gators were coming off of their national championship season and looking to repeat. Arkansas' lone loss though should have been a sign of things to come. SMU beat the HOGS in Shreveport 31-9, and that set the tone for what was to come. Florida treated Arkansas like a non-conference cupcake 56-7 and that margin is still Arkansas' worst road loss in SEC play.
Dennis Johnson is the SEC's
career leader in kickoff return
yards
After the ULM game, I knew the Razorbacks were in trouble. Arkansas could not handle a quarterback who could run, pass and scramble enough to extend plays. The speed of the Arkansas linebackers and secondary has taken a step back in a league where speed rules. A&M's new coach Kevin Sumlin has got speed. I am not sure it is upper division SEC speed, but it is much better than the Razorbacks right now. Arkansas could not survive any injuries from starters in the secondary and now only one starter, who had been benched because of his play, remains. Some may return, but they will have missed a lot of playing time. Looking at the rest of the schedule does not afford Razorback fans much hope.
716 yards total offense. Just say that number out loud. Only 284 yards from 1,000. Texas A&M pretty much did what it wanted. The Razorback secondary did not or could not contest most of the passes thrown all day. I am not sure whether it is ability, youth, nerves, scheme, how in shape they are, or exactly what the difficulty is with the Razorback defense. All I do know is that something has to give. I watch the Razorbacks miss tackles, make big hits but not wrap up the ball carrier, finally make a big tackle only to go out of the game with an injury. It made me sick to watch the Alabama-Ole Miss game Saturday night. Why? I saw a young, undersized but quick defense give the top-ranked team in the nation fits! I saw corners and safeties make big-time open field tackles that were not just ankle grabbers but square up, wrap up, drive-the-ball carrier-into-the-ground tackles. And they stayed on the field for the next play. That is what I thought Arkansas would do this year.
Last year, Arkansas piled up 582 yards of total offense and scored 42 points (scoring in every quarter) against the Aggies. This year the HOGS had 515 yards of total offense and scored 10 points, all in the first quarter. When you look at stats, it's hard not to notice that most teams score at a rate of one point for every 10-15 yards of total offense. Turnovers giving the offense a short field and defensive/kick return scores can skew the numbers, but on the whole, the average works out. Doing that math means the HOGS should have scored about 41 points. Since they were one out of five on fourth downs and punted five times, they were not going to score enough.
We saw glimpses of the old Knile Davis Saturday and that was a good thing for the rest of the year. However, HE MUST HOLD ON TO THE BALL! The fumbles must stop or Arkansas will have a hard time staying in the game with anyone. The offensive line continues to be close to jelling but once again, third and fourth and short did not work out. This year, the bread-and-butter stretch play has been a bust. Even with a fullback and a blocking back, Arkansas cannot block the correct defensive folks to make 2 yards or less. And without the stretch play being effective, bootlegs are of the table for the offense. Those two plays have been a staple of the Razorback offense for the past four years. The only thing to do is keep grinding in practice, and if that does not work, try different personnel. Right now, if the Razorbacks want to run, it must happen out of pass formations or pass down and distances. When they line up in a running formation, they must play action fake and throw. Remember "Cowboy go get 'em"?
HOT POINT Check-up
DEFENSE
SPY the GUY: Freshman QB Johnny Manziel. The Arkansas defense could not stop him. He only stopped himself. 557 yards total offense for Manziel alone tells the story.
Complete the Play: It is imperative that EVERYONE takes care of their assignments. On the first play of the game, Manziel rolls left and throws toward the sideline. Linebacker Terrell Williams raises his hands and the ball hits them and goes over his head right to the A&M receiver for an 8-yard gain. An opportunity missed.
SURVIVE the Crowd and the Passes: Arkansas must mix its coverages on every play and cannot give up easy over the top plays. Whatever coverage the HOGS ran, A&M figured out and burned.

OFFENSE
NO TURNOVERS II: The Razorbacks cannot do ANYTHING to help the Aggies. Total fail.
Be on Assignment:The Razorbacks have not been able to run the football. Was slightly better except when everyone knew it was a run. Then total fail.
Hit the Big Play: When they have the chance, Arkansas must make A&M pay for being aggressive. That said, if what you are being given is the short and medium passes, be patience AND TAKE THEM. Checking down to Davis accounted for Arkansas' lone touchdown. Nothing big after that. As the field shrank and with no ability to knock the defense back a yard when needed, all possible gains landed squarely on Tyler's shoulders. He must have help.
KICKING GAME
Keep Up the Averages: Breeding and Hocker have been great this year. And were again. Hocker's only misses this year have come on high snaps.
Return Safe II:This one is easy. Catch the ball first. DJ is very close to being the SEC career leader in kickoff returns. Dennis Johnson is now the career leader in kickoff return yardage in the SEC. Keante Minor took over fielding punts without a miscue.
UP NEXT: AUBURN
Looking at the schedule it's hard to see a bowl game in this team's future. Does Auburn find an offense Saturday? This is going to sound crazy but Arkansas must stop the Auburn running game and make Kiehl Frazier beat them with his arm. Not big pass plays but the third and 6- to 8-yard throws that must be on the button. He is probably drooling watching the Arkansas defensive tapes. Defensively, Auburn made LSU work for every inch, and I guarantee you that they will hit the HOGS in the mouth. Wilson has made the Tigers look bad the past two years and they want redemption just as the Aggies did Saturday. Which brings me back to Ole Miss: If a team that gave up 66 points and 670 yards to Texas one week can make No. 1 Alabama kick four field goals while scoring only two offensive TDs the next week, it shows that things can get better. Arkansas is due a little luck. Maybe Saturday is the day.
"