RECRUITING: Kattich, Cedarville on a mission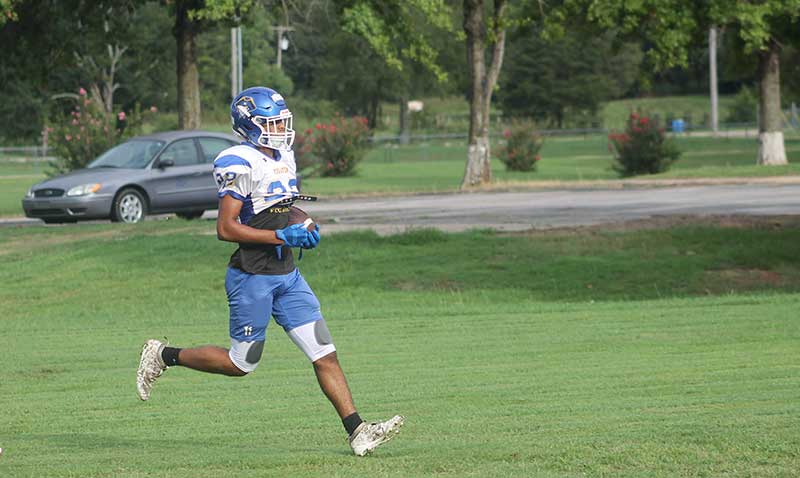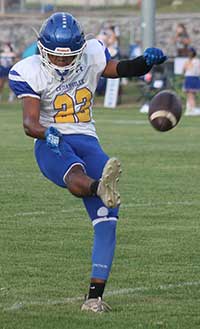 Jr FB Darryl Kattich
On Friday night, Class 3A No. 11 Cedarville can do even more than beat Charleston for the first time since 1985.
The visiting Pirates try to improve to 5-0 for the first time in school history and move closer to their first conference title since 1999. Cedarville hasn't advanced to the playoffs since 2015. 
The fast start doesn't surprise Max Washausen, who took over as Cedarville's head coach in the middle of the 2015 season. Both the juniors and seniors won conference championships in junior high, beating teams such as Booneville and Charleston.
Cedarville jumped on Charleston 12-0 last season before losing 27-18. "We had the opportunity to get them and failed to finish in the second half," Washausen says, "but our guys have confidence from beating them in junior high."
This fall, the Pirates pounded Berryville, Mountainburg, Green Forest and Lavaca by a combined 176-46. The starters have played limited snaps in the second half.
"This core group of guys has been together for a long time and won a lot of games," says Washausen, who won conference titles as an assistant coach at Prairie Grove in 2012 and 2013.
Cedarville's high-octane Wing T scheme revolves around junior fullback Darryl Kattich (6-1, 195). Playing in just 10 quarters this fall, Kattich has carried 67 times for 812 yards and 13 touchdowns.
Kattich (in Press Argus-Courier photos) sprinted for 254 yards and three TDs in the opener at Class 4A Berryville, then ran 13 times for 247 yards and four TDs against Green Forest. Kattich (460-pound squat) logged 16 carries for 148 yards and three TDs in the first half of last week's conference opener against Lavaca.
"He's special," Washausen says. "He runs strong."
Kattich earned all-state honors last season as a sophomore, but  he has received little recruiting attention.
"We've sent tapes to everyone in the state," the coach says, "and I've told him to be patient. When the first offer comes, they'll start rolling in. I think he's a Division I player."
Junior fullback/linebacker Hayden Partain (6-0, 210) could develop into a college prospect after earning all-conference honors a year ago. Partain (4.0 GPA, 30 ACT) averages almost 6 yards per carry this season and is one of the top tacklers for a defense that gives up just 11.5 points a game.
The coach calls junior Cody Dickens (6-1, 155) "the quarterback I've been waiting for. He's great in the Wing T, but we can get in the Spread because he can throw the ball. He's able to audible at the line of scrimmage. I predict he'll win us a game with his arm this year."
Dickens completes 62 percent of his passes for 378 yards and four TDs this year with no interceptions.
Senior wingback/safety Tommy Metcalf (5-11, 160) and junior wingback/linebacker Bruce Turney (5-10, 160) aren't college prospects, but "are instrumental in our success," Washausen says. Metcalf's only carry last week against Lavaca went 19 yards for a TD, and he caught a pair of passes for 61 yards and another TD. He has at least one reception in every game this fall.
Often a lead blocker, Turney offers big-play potential. He averages more than 9 yards per carry and 27 yards per reception. He caught four passes for 111 yards and a pair of TDs at Berryville.
The Pirates rotate eight offensive linemen and "that is key to our system because we run and pull so much," Washausen says. "We are able to stay fresh."
And Washausen believes staying fresh and healthy through four blowouts has prepared Cedarville for its biggest showdown in two decades.